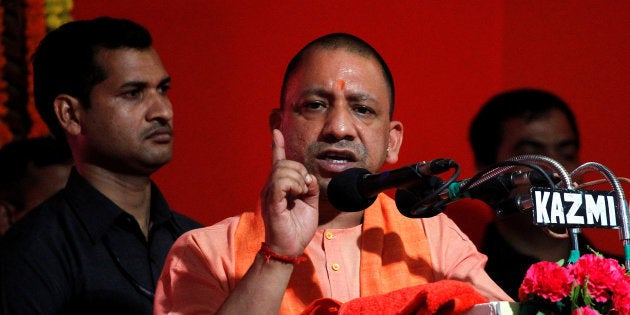 The Yogi Adityanath-led Uttar Pradesh cabinet on Tuesday passed a resolution to rename the city of Allahabad in Uttar Pradesh to Prayagraj.
Chief Minister Adityanath announced the decision, which was criticised by opposition parties.
"It might be the wish of many people that Allahabad can be renamed Prayagraj. It will be a very good message. If everyone agrees, we should know this city as Prayagraj and it can be a good start," Adityanath told ANI.
The decision, Adityanath said, would be implemented before the Kumbh Mela.
Samajwadi Party chief Akhilesh Yadav took to Twitter to criticise the decision, saying it was playing with tradition and belief.
However, the Uttar Pradesh government has maintained that this was the wish of crores of citizens.
Uttar Pradesh government spokesperson Shrikant Sharma was quoted by PTI as saying, "Some persons are objecting to renaming Allahabad as Prayagraj. The objections are baseless. It is the right of the government to rename any city. If needed, we will rename more cities and roads. The mistakes done earlier will be rectified."
Allahabad was earlier known as Prayag and is said to have been renamed by Mughal emperor Akbar. He reportedly renamed it Illahabas or abode of god.