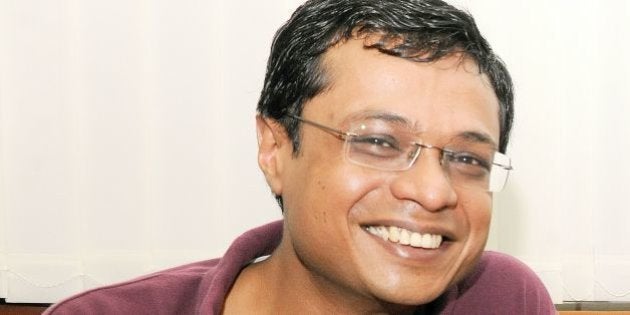 Flipkart's co-founder and CEO Sachin Bansal just shared his stance on net neutrality in an interview with NextBigWhat, where he argues that Zero rating has been around for over five years, and that he wants Flipkart to be judged by the same yardstick as global services, which make use of the service.
"The situation that exists in India today is akin to apartheid in the Internet world. Most people wrongly believe that Flipkart is asking for preferential treatment. In reality we are only asking for equality with our global peers and are NOT asking for any preferential treatment," Bansal is quoted as saying.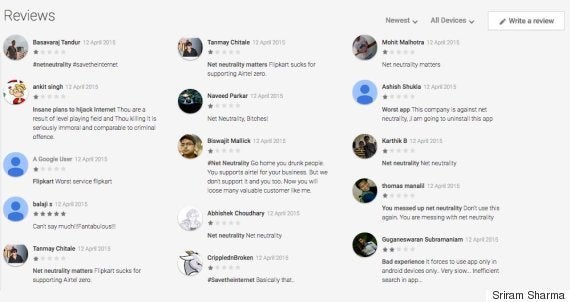 Reddit-run campaigns supporting net neutrality started to give one-star ratings to Airtel and Flipkart's apps on their app stores as a form of protest over the weekend.
Bansal defended his position on Twitter last week, saying that fears of a telecom big brother emerging are unfounded, and that the consumer is king. He sent out a tweet today linking to his interview, asking for a more nuanced debate.
Meanwhile, the volunteer-run SaveTheInternet campaign has sent over 1 lakh responses to TRAI on the consultation paper. The deadline for the consultation paper is April 24.
Read:

Net Neutrality Campaign Goes Viral As Netizens Answer Clarion Call To Save The Internet

All India Bakchod Weighs In On The Net Neutrality Debate

Blow To Net Neutrality As Airtel Launches Marketing Platform

Act Now: India's Telecos And Regulators Are Trying To Kill Open Internet

Indian Regulator Invites Consultation To Regulate WhatsApp, Viber, Other OTT Services

Blog: Mandating US-Style Network Neutrality Makes Little Sense For India

Blog: Is Net Neutrality More Important Than Internet Access? Why Babajob Is On Internet.org

Odisha MP Tathagata Satpathy Writes Letter To TRAI Chairman Supporting Net Neutrality
Popular in the Community