MUMBAI, Maharashtra—At the Santacruz office of Excel Entertainment, things are self-consciously normal.
Their most recent production, Gully Boy, has opened to unanimously positive reviews and is raking in big numbers, becoming Zoya Akhtar most commercially successful and critically acclaimed film so far, but the vibe of the office is casual as if everyone's briefed to "play it cool."
In her office, Akhtar is freezing, holding onto a cup of hot coffee. There's a sense of relief on her face. She looks pleased in an understated, quiet way.
As we exchange pleasantries, I tell her I've seen the movie three times. "That's what surprised me the most," she says. "I didn't expect people would go for repeated viewings! But that's perhaps the best feedback a filmmaker can hope for."
Which is true ― it's been a while since a movie generated this kind of frenzy. As I set my dictaphone on, we settle down on the couch, and our interview begins.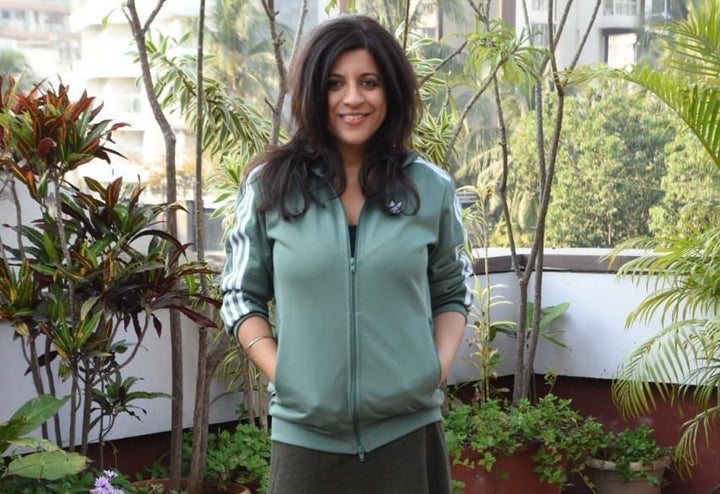 Among the many things Gully Boy achieves is that it helps in mainstreaming a subculture that has existed purely on the margins. Was that one of your many motivations?
Yeah! Honestly, I am appalled that no music label or company did something like this - picked up their music. They did it on some level, but they didn't do it in a way it should have been done. Putting money on these artists, pitching it, marketing it. And that's why there is no indie scene, there is no scene which isn't attached to Hindi cinema. It's not okay to only have Bollywood as the dominant part of popular culture or arts. After a point, it gets really tedious.
Ironically, the music of the streets has found mainstream recognition only after a film with the two top stars decided to incorporate it.
When we were working on the film, we decided to not have any visual references to Hindi cinema. No renowned Hindi film musician. It's not there in the film, it just doesn't exist. We just wanted a world which hasn't been eaten and has its own spaces left. There's no posters, no reference to actors, nothing. There is no Hindi film industry/Bollywood in this film.
One of the things that stood out to me are the characters ― they all feel like they've had a lived experience of a life in ghettos. What was that process like?
Firstly, it's a combination of things.
You have to work with actors that can act.
They have a process which they come in with and are ready to discard anything that they can to work. Secondly, I have a lot of help. Reema and I had the film memorised so we know our character arcs backwards.
We know exactly what the line is, what the tone in, what the pitch is, where the silences are. Then we had Vijay (dialogue writer Vijay Maurya) and two young boys from Dharavi who were rappers, one of whom played Chintu in the film.
They did additional dialogues and were on-set as dialogue supervisors throughout the film. They were there to see if it sounded right, if they wanted to change a word, they could. They knew the lingo. These guys would work with the actors, rap with them, talk to them, constantly.
Then we had hair and make up artists. No one cared to look pretty in the film. Alia didn't wear make up half the time, she wore it only when the character had to wear it.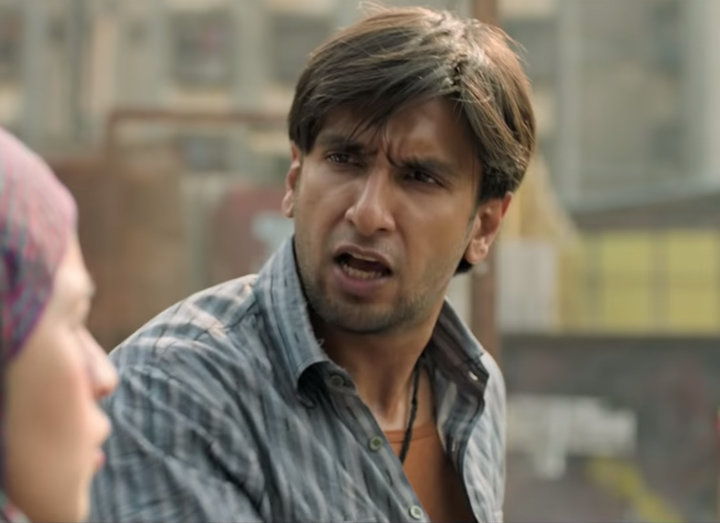 It appeared as if Ranveer Singh's Murad had been brown-faced to fit into the milieu.
He came from a holiday in Maldives. He came back toasty. So when we started shooting that's how he was looking but he started fading. Now we had to keep him toasty to keep the consistency. We would shoot from 7am to 7pm so he never even had the chance to swim and keep himself tanned.
So you are saying the intention wasn't to brown-face him so he looked like he lived in a slum?
No! Because we didn't do that to anyone. They can't be peachy either though. There is a certain sun-spotting that comes when you live like that the whole time, spending a lot of time in the sun. They aren't applying sunscreens. For someone like Amrita Shubhash (who plays Ranveer's mother), she's young but she looks like she's lived. You don't shoot in sequence so you have to keep it going. But no, I'm not a brown-facer, Ankur.
How much was Vijay Maurya's contribution? The lines in the films are gems, they aren't empty dialogue-baazi but give a sense of wisdom. Was it just him or did you write with him closely?
Reema and I write all our dialogues in English.
Vijay would then work on it and turn them into the language that it was required.
He wrote all the Hindi dialogues so the credit solely goes to him.
We just did the story and screenplay and wrote the dialogue in English. If we had to make an English film, we could make it today. It is dialogue ready to the last full stop.
But Vijay is unbelievable. To be able to take the tone and pitch and convert it and to change the metaphors and use it in that syntax, it's a challenge.
He's a really cool guy, he did that and at the end of the day we're talking about kids and rapping. The millennials talk differently. So we did two to three sessions with them, MC Altaf, Kaam Bhaari, Emiway Bantai and Rahul.
We took them through the entire script. Like what would you say for "let's get out of here"? They have a very hip slang and they're all writers. There's poetry in their everyday conversations.
There's the lingo of the boys, then there is of the rappers and then there's a separate style in which the families interact; like Safeena's family was a bit upward.
I owe it to Anurag Kashyap. I was testing my dialogues and the Hindi is always done by my brother or my father since the last three films. But for this I needed someone who can nail the lingo as authentically as possible.
Kashyap recommended Vijay and after I sent him the first 10 pages of the script, he sent them back and it was slamming!
You have been unfairly criticised as a chronicler of posh pain. Do you feel with Gully Boy, that criticism will finally stop?
I don't think it will shut. Three weeks later, my show, Made in Heaven, is dropping on Amazon and the same will come back again. Even when Dil Dhadakne Do came, I had already made Luck By Chance and Bombay Talkies. But if you're only going to talk about Zindagi Na Milegi Dobara, then it's your problem. I'm not the only person that has had wealthy characters in a movie. I have thought about it a lot. My theory is that characters in my film don't look fake rich, there is an authenticity to their wealth.
I think the problem really is the value system, my characters aren't apologetic about their wealth, nobody is. They don't go back to certain moral values. There's rich people everywhere in our cinema. Look at other films like Prem Ratan Dhan Paayo or Ae Dil Hai Mushkil or all the shows on TV where everyone is wealthy and have humungous houses with crazy staircases. But they don't look wealthy!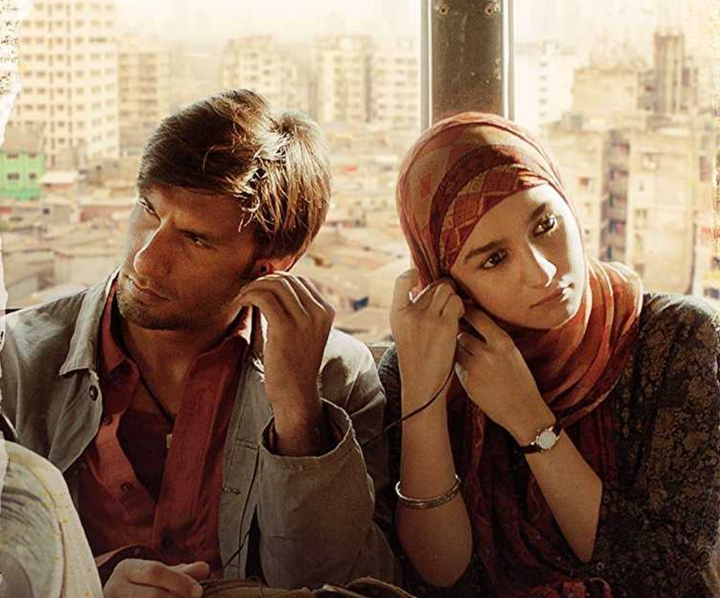 As someone who comes from a place of enormous privilege what are the risks you take while examining socio-economic oppression? It is a slippery slope and it could easily become poverty-porn. How do you avoid such trappings?
When you make anything, you can't hide your intention.
The intention that you make it with, the lens with which you look at it, will come through on screen.
You either make a point or you don't make a point. You could be the biggest entertainer in the world and your politics will come through. I will see your film and I will know how you think.
Your politics will shine through. I didn't make the film to feel sorry for them, I did it because I was inspired by them.
As a filmmaker, you choose a gaze. Like for Dil Dhadakne Do, I was looking at it from the outside. To me, it's a subculture. They're not my life but I am extremely interested in educated people, who are wealthy and have traveled the world and can get anything that they want. But all that they do is project. That film is about projection. It was an outward gaze from the dog's point of view, like a human study.
In Luck By Chance it's like a fly on the wall, like an insider.
With ZNMD it was more like you're in the car with them, you're on the journey with them, you are hanging with them.
With Gully Boy, it had, had, had to be inside looking out. It's their story told from their point of view. That's the only way it would work.
You cannot make a film like this without being there and having them onboard. You have to make sure you respect their truth and stay authenticity to it because their art is completely honest. Their work is completely honest. It's really about who they are, what their life is, what their journey has been, how the system treats them, how the world treats them and what they think of it.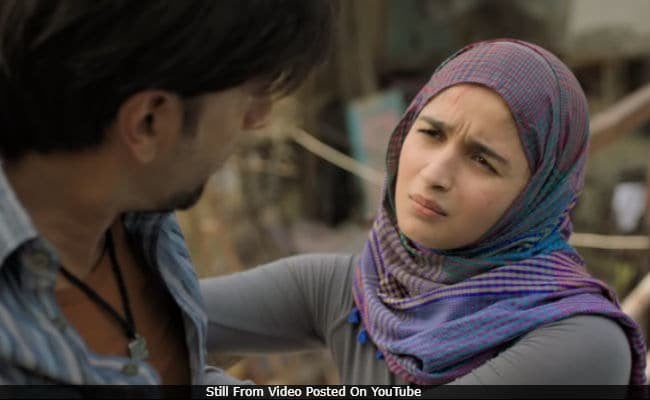 What about the sudden bursts of anger in Safina's character. Where was that coming from?
Reema and I, find characters that have no shade quite boring.
You want to create wholesome characters. They needn't be sassy, but somewhere they need to have complexity.
Let's say, with Ranveer's mother, she's tolerating the abuse. And at one point, she leaves because suddenly there's another man in the house who's grown up. And it's not like she's walked off the marriage. Murad's the one that's done it. And she's there, she's happier. And the vibe is more relaxed at home, but the minute he disappears she doesn't know what to do. So she calls up the husband. So, my point is, she is feisty but she is not turned into an independent woman overnight. She is a person. So there is that internal conflict. You hate and you love and that's what life is. It's this complexity which is what makes her believable.
With Safina, she is this supporting girlfriend. But who is she? Besides being his girlfriend? For us, she was very smart, extremely academically sound. She has grown up to be like her mother. She's not like her father although she has got the medical thing from him and she respects him because he is educated, he's working.
Now, she doesn't have that much of respect for her mother, as a backstory. But, she's like her mother. She has got the sass, the pushiness the dominance and the aggression of her mother. She was probably also a tomboy in school.
She hung out with all the boys in the school and class. But suddenly, because of her gender, when she hit puberty, she was made to change her behaviour - she had to change how she dressed, had to change who she spoke to, had to come home at a certain time while the boys had fun outside.
Life changed and there is a certain unfairness which comes when you are super bright, and super responsible and can handle and take on the world; but are curtailed solely because of your gender. That is very anger making.
So we see her as somebody who is being oppressed, just because she's a woman. And that has caused a lot of anger. Her mother is quite trigger happy with the slaps which you find out only later.
So you see where that violence is coming from. She's internalised it.
Violence is communication - it's a language. So if you hit somebody as a kid, they are more likely to hit others when they are older. So she's that person.
The fact that she didn't have the freedom, her insecurities over Muraad, which a lot of women feel, led to that manifestation. She knows she's wrong. He knows she's wrong. We know she's wrong. But she hasn't grown into dealing with it.
As a director it must be a joy to work with actors who just get what you want out of them.
It just ups the game, man. It's not only about your leads. Just that dining table scene at Vijay Maurya's house. Vijay Raaz, and Amruta Subhash, and Ranveer. I didn't have to do anything. It's quiet a scene. They just nail it. It elevates the writing because they bring so much to the table. They bring such nuance to it. It's very yummy to have good actors. Work is simple then.
So there is this interesting sort of situation that happens in at least two scenes that i remember, where there is tension which is quickly neutralized with humour. Like when the second wife says, "Mereko acha laga" after Murad's gotten slapped by his father. The mother comes and says, "Kya bol rahi thi voh?"
And the second was when was the dining table scene where Vijay's wife says, "Tum ghazal kyu nahi gaate?" right after Murad's mother has asked for financial help.
Tension and sudden eruption of laughter.
Let's say the ghazal scene - There are a lot of people, in the audience, that actually might think he's right. People who would actually think that Murad should be focusing on work, getting his life together. What is he doing? And that's a point of view.
But the minute you put this in, you realize how absurd it is. There is an absurdity to people telling a person that - why don't you do this? It's better.
Humour is a sweet pill. You can say things more effectively. I can turn around and say that the aunt and uncle are stupid and absurd, by introducing this one line.
Because if he remains angry, people still will agree with him. The humour suddenly makes you feel like - It's silly. It just does that.
Whereas with the other family, she (second wife) comes and says I liked it. And she did like it, and she is young and flirty and slightly guilty that she got him slapped. The thing with the mother represents how everyone is just so caught up in their own shit, in their own politics that you got to fend for yourself.
He has just been slapped up, but what she has just picked up is the stepmother whispering in his ear? She's probably thinking, are they getting close?
Everyone is just fending for themselves.
I understand that with the second wife you wanted to create and heighten the marital discord, but would be the motivation of Vijay Raaz to get another wife in a crammed up room where they can barely survive?
There is not motivation, people survive anywhere. People are survivors. The way we look at it is that he works at this home, she's a maid there, they had an affair and she wanted to legitimise it. It's an economic decision. If he wanted to leave his first life, he would have but he can't. It's not simple to separate, it's expensive. He will have to look for a new place. So he just gets another wife home.
How about the montage of the night when they go about spray-painting in the night. The song reminded me about Jeena isi ka naam hai... and you romanticise Bombay to the hilt by giving it a dreamy, otherworldly quality to it.
Yes! There's something 50s about it. There's something waltzy. It's got an old jam. Ankur Tewari and me were wondering what to put in the song which was out of the protagonist's sonic palette. We wanted something surreal, whimsical and dreamy. It's a peep into another space, a flight of fantasy. There's a bit of romance into, yes.
You shot a lot on JJ flyover which, I have always believed, lends itself so well to a cinematic reality.
I love JJ flyover. I am obsessed with it. I have been looking into people's homes in JJ Flyover since college! I was in Xavier's and I would look into people's worlds. It's one of the most cinematic spots in Bombay city. It's gorgeous!
There's also the Lower Parel flyover that I spotted, which again looks surreal in the night.
That one is cinematic because of the buildings with the lights and the concrete. Also, with that stretch you can go from rich to poor. The landscape changes, like, all of a sudden.
Which blends with the song and the montage which is essentially a very anti-capitalism statement in itself. How did you decide to weave that into the film?
There is an interesting connect with Sky and him. She is a privileged person but she is conscious. She has a bleeding heart. She lives abroad but loves her city. There are things about it that bother her. They are equals because they are musicians. Art is very neutralising. You can just sit there and connect and everything else is irrelevant. There is some conscious aspect to his rap as well. The concerns are different, she is talking about body dysmorphia and skin colour, racism and nature and he is talking about roti kapda, makan and internet. They're both from the same side. It's eye opening to him as well. He wouldn't react to Fair and Lovely but he gets it. There is a distinction but also a similarity.
Is Sky an extension of your alter ego? In many ways, you are a privileged ally to the movement who has an empathetic gaze, just like her. Did you see it like that?
I guess you could say that. Yeah. Possibly she could be my alter ego.
About the politics of the film, you have already said that you used Azadi in a different context and one can choose to do so, but it does dilute the potency of the song by compromising its core components.
Tomorrow if you say, Kamla Bhasin is talking about women rights, she'll use the song in a different way. If someone is talking about military, it would be something else. Your film has to make sense. If I had put caste politics into this, people would be like, what? Why is she talking about this?
But if your protagonist is a lower class Muslim boy, politics of hate, or the rise of Hindutva, directly affects him.
No, it's a very different space. When you are a Muslim, you're already out of the caste system in a sense. You can't bundle it all into one, it's much more nuanced.
But given that your film is set in contemporary times, don't you feel it is a good opportunity to foreground the political realities of our time?
No, it has to foreground the political reality of my film. If I had gone that way, you would've been out of the story. You wouldn't be in the film, you'd be thinking about other things. You have to understand that it's not in the tapestry of the film. I would happily make another film on that.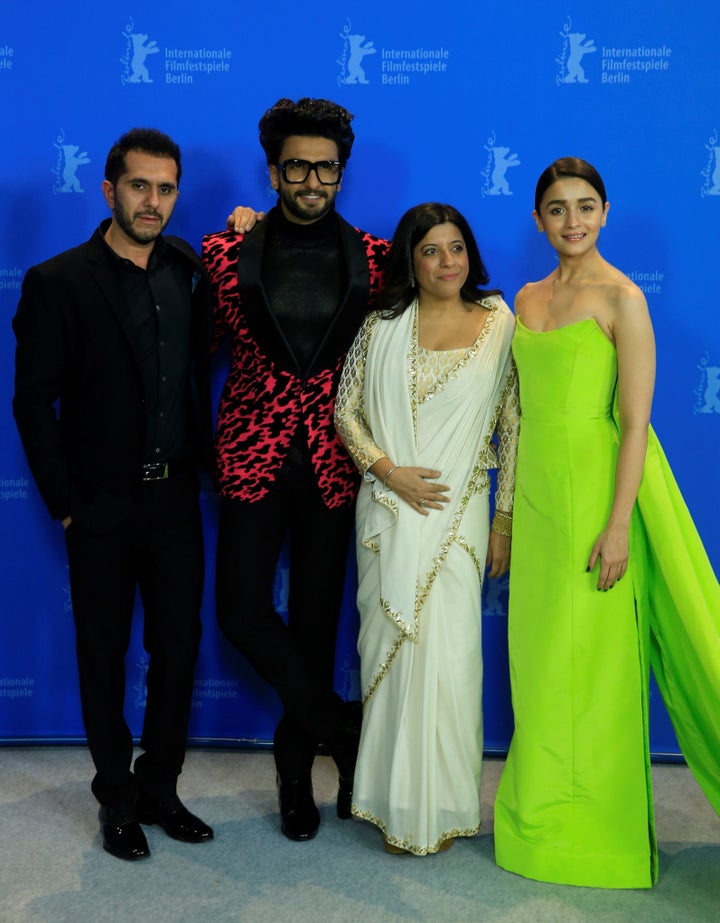 Murad faces opposition from his father, his uncle, his impoverished state. But never any kind of communal forces. As a minority, I felt that his religion, would directly thwart his social and economic growth.
The thing is it's about what you choose to say and how you would put it out. I want to make a film that appeals and makes sense to people on another level. There is a certain sense of fear, yes. The fact that they are minorities and it does bracket them in a lot of things that happen but that is not the film. The point is that you want to go in there and look at them as real people and not something else, not as 'others.' Class oppression has a wider spectrum, it is not just because you are Muslim. It would've made it just a Muslim story which it's not. It's not just about that. You have to take it thematically. Every film can't be about everything.
People react because that class thing is very personal, the minute I had done something else, it would have been diluted.
You wouldn't have felt this. It's a larger narrative. There are passing things but that's not what the story is. The class oppression is prevalent across the board.
I think making Murad a driver was a great artistic choice as it creates a space where the class difference is at its most obvious.
Absolutely. You're sitting in your car and you are on your phone and you will go ― no, no I am alone. You pretty much think you're alone but you're not. It's not a robot driving you. It's not an invisible person. But you have made them invisible. If I made the film about other things, we would would've lost that.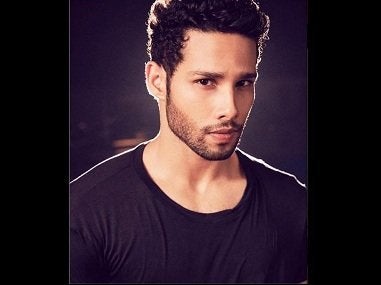 Let's talk about Siddhant Chaturvedi's MC Sher, who, according to many is the top performer of the film. How did you go about directing him?
He's a very sweet 24 year old boy but he's a supreme actor. He just works hard. He was writing and listening to music all the time. We do workshops with actors where we find their pitch and he nailed it completely. He's just kind of affable. We wanted Sher to be a big guy, like you don't want to mess with him, but not intimidating. He's open, he's lion-hearted, but kind and approachable. Hip hop is bigger than him and you. It's like you meet a filmmaker who you get inspired by, but not jealous. It's a healthy feeling of helping everyone. He's interested in the entire scene growing and not just him. Rest is the fact that he acts very, very well.
Gully Boy is your most political film so far. However, two of the film's actors - Alia Bhatt and Ranveer Singh ― recently said in an interview that they are apolitical or politically apathetic. Given the current climate in the country, can artists, who have historically been a community of dissenters, afford to be remove themselves from politics?
In a democracy, one can take any stance. There are many ways to look at it. In an ideal world, we should have the freedom of speech to say what we want without being harassed. But let's be real ― we are not. Which makes them immensely vulnerable. So if they say something they're in trouble, if they don't, they are in trouble. It's their right to take a stance. It's your right to judge or not agree. I'm not in their shoes. I don't know what comes around. Should one be upset with them because they didn't say what I wanted to hear? No. I don't think it's fair for me to ask them why they didn't take a position that I wanted to them to take.