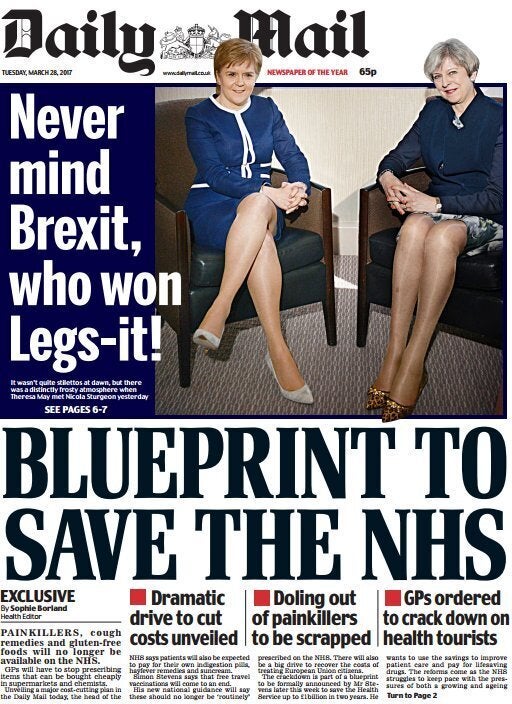 Les internautes britanniques n'ont pas manqué d'ironie pour commenter ce choix éditorial du tabloïd.
Sur Twitter, ils sont ainsi beaucoup à demander au Daily Mail de noter désormais leurs propres jambes, partageant le hashtag #legsit (en référence au Brexit) comme on peut le voir dans les messages ci-dessous.
"Je me sens beaucoup plus positif sur l'issue des négociations du Brexit maintenant que j'ai vu les jambes des négociatrices en chef de l'UE. Très inférieures à celles de Theresa May."
"Je pense que mes jambes feraient un meilleur leader que cette Torie tyran et non élue Teresa May."
"Salut les gars, je me demandais si vous pouviez noter mes jambes??? Laissez-moi savoir ce que vous en pensez."
These are my legs. They are badly shaved and rather short.

This is a public information tweet for people surprised that women have legs. pic.twitter.com/FOOJz3WUo7

— Susan Calman (@SusanCalman) 28 mars 2017
"Ce sont mes jambes. Elles sont mal rasées et plutôt courtes.
Il s'agit d'un tweet d'information publique pour les gens surpris que les femmes ont des jambes."
"Hey le 'Daily Mail', voulez-vous noter mes jambes aussi?"
"Je me demande comment le 'Daily Mail' noterait mes jambes?"
"Apparemment, il y a de l'intérêt pour les jambes des politiciens aujourd'hui; Voici les miennes. Elles sont un peu courtes. Mais avec une belle vue d'Aboyne ici."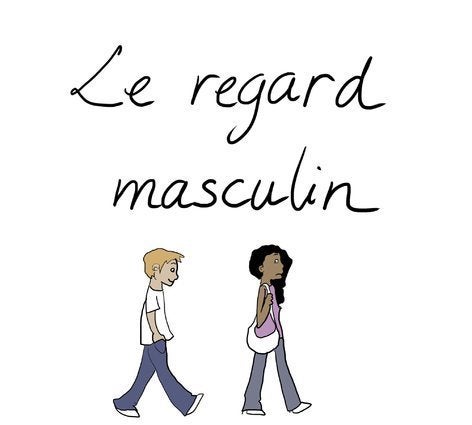 L'effet du regard masculin ou le sexisme ordinaire expliqué en BD