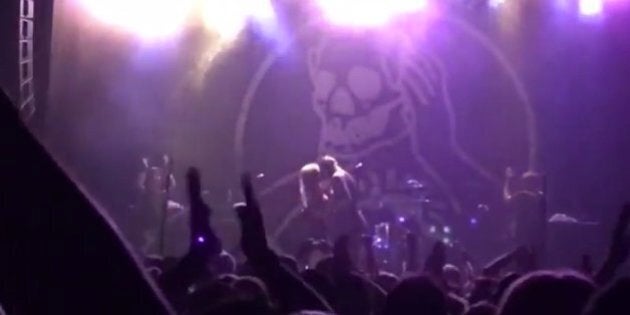 En spectacle mercredi soir à Toronto, la musicienne transsexuelle Laura Jane Grace de la formation américaine Against Me! a invité la Québécoise à la rejoindre sur scène avant d'échanger un baiser avec cette dernière à la fin de la chanson Borne On The FM Waves of the Heart.
Une vidéo les montrant en train de s'embrasser, que Béatrice Martin a également retweeté, circule depuis - de quoi laisser planer un doute quant à la relation entre les deux femmes.
Laura Jane Grace sera par ailleurs sur les plaines d'Abraham à Québec le 10 juillet dans le cadre du spectacle carte blanche de Coeur de pirate.