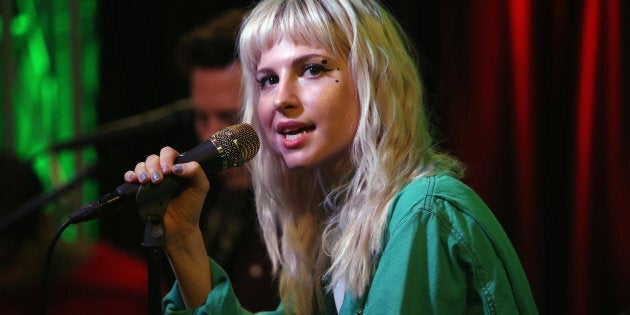 Aujourd'hui, le 10 octobre, c'est la journée mondiale de la santé mentale. Le thème de cette année est la santé mentale au travail.
La santé mentale est quelque chose qui concerne tout le monde, même vos vedettes préférées. En effet, la santé mentale est importante pour elles aussi!
De plus, quand les vedettes s'ouvrent sur leur santé mentale, cela encourage le reste de la population à s'occuper de la leur.
Talinda Bennington, la veuve du chanteur Chester Bennington, mort par suicide le 20 juillet dernier, a tweeté «On a besoin de chercher de l'aide aujourd'hui et de demander à quelqu'un «comment vous sentez-vous maintenant?» Nous devons être le changement dans notre culture de santé mentale.»
La chanteuse Hayley Williams de Paramore a écrit «Un petit rappel que votre santé mentale est TRÈS TRÈS importante. Ne laissez pas les gens vous dire le contraire.»
Mara Wilson, qu'on connaît mieux sous le nom de Matilda dans le film éponyme, a tweeté: «Ça doit être pris autant au sérieux que la santé physique. Point.»
Marina Diamandis de Marina and the Diamonds, dont c'est d'ailleurs l'anniversaire aujourd'hui, a écrit «Dans un monde de plus en plus numérique, la santé mentale devient une réussite, pas un acquis.»
Il y a trois jours, Lady Gaga a publié une photo d'un oiseau dans ses mains pour annoncer qu'elle conduirait une séance de méditation à 16 h aujourd'hui. «Mon intention est de rappeler que le monde est un corps, et qu'on est tous connectés. Le plus calme nous allons être individuellement, le plus calme le monde sera.»
Cet après-midi, Gaga a publié une autre photo sur Twitter pour rappeler la séance à ses fans.
Popular in the Community