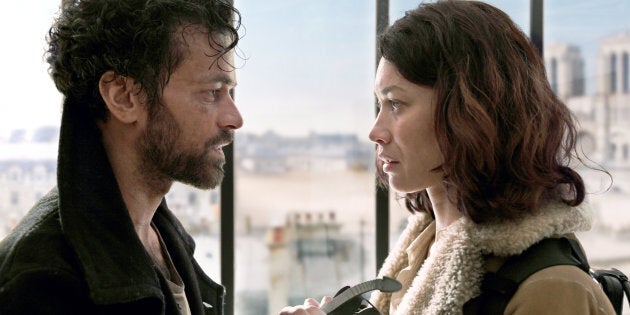 Le thriller post-apocalyptique épique de Daniel Roby, Dans la brume, a remporté le prix Cheval Noir pour le meilleur film au Festival international de films Fantasia, qui entame sa 3 semaine.
«L'apocalypse n'a pas été aussi captivante et chargée d'émotion depuis des décennies. Avec ses images iconiques et saisissantes de Paris, couverte d'une brume toxique, Dans La Brume dresse un portrait terrifiant d'une extinction racontée du point de vue d'une famille déterminée à survivre», a déclaré le jury pour appuyer sa décision. Le film prendra l'affiche au Québec le 10 août prochain.
Prix remis aux longs métrages lors de Fantasia
Meilleur réalisateur: NUMBER 37 de Nosipho Dumisa
Meilleur scénario : Issa Mazzei pour CAM (acheté par Netflix mardi)
Interprétation masculine : Joshua Burn pour RELAXER
Interprétation féminine : Kim Da-mi pour THE WITCH : PART 1 – THE SUBVERSION
Mention Spéciale : THE NIGHTSHIFTER de Dennison Ramalho
New Flesh pour le meilleur premier film : CAM de Daniel Goldhaber
Prix remis aux courts métrages lors de Fantasia
Meilleur court métrage international : AURORE de Mael Le Mée
Meilleur réalisateur : Santiago Menghini pour MILK
Meilleur scénario : EXIT STRATEGY de Travis Bible
Interprétation masculine : Félix Grenier pour FAUVE
Interprétation féminine : Manda Touré pour PETITE AVARIE
Mention Spéciale décernée à HELLO, RAIN de C. J. Obasi
Pour consulter la programmation complète de Fantasia ainsi que les autres lauréats, visitez le site web fantasiafestival.com.
Popular in the Community