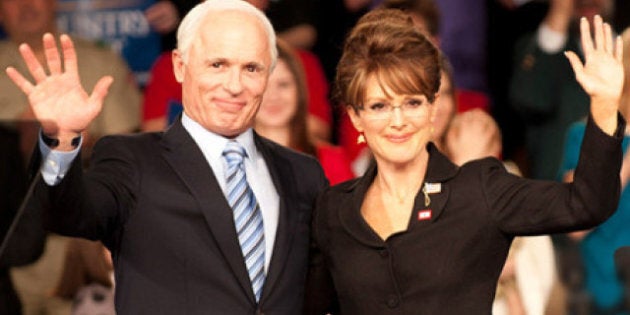 On connaissait les séries particulièrement soignées de la chaîne américaine HBO (Band of Brothers, Broadwalk Empire, Rome...), un peu moins ses téléfilms.
Il faudra bientôt compter sur Game Change, consacré à la campagne présidentielle de John McCain en 2008. Ed Harris campe le candidat républicain, tandis qu'une saisissante Julianne Moore incarne Sarah Palin. Woody Harelson joue quant à lui Steve Schmidt, le directeur de campagne de celui qui a été vaincu par Barack Obama.
Le téléfilm est réalisé par Jay Roach (Austin Powers,Mon beau-père et moi), scénarisé par Danny Strong et produit par Tom Hanks. L'histoire est tirée du livre Game Change: Obama and the Clintons, McCain and Palin, and the Race of a Lifetime publié en janvier 2011 par les deux journalistes, Mark Halperin et John Heileman.
La diffusion est annoncée pour le 10 mars aux États-Unis.
Regardez la bande-annonce: