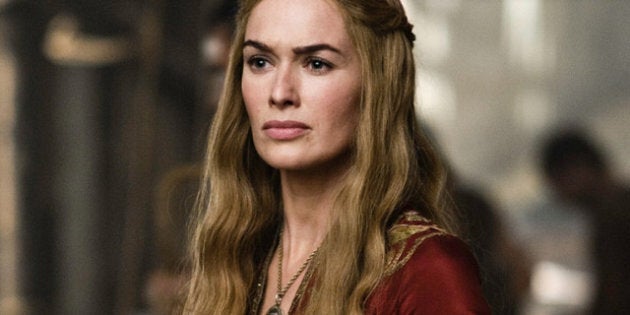 Lena Headey doit probablement se sentir un peu frustrée. Dès qu'elle enfile les habits de Cersei Lannister dans la série Game of Thrones, elle est une des femmes les plus riches du continent de Westeros. Dans la vraie vie, l'actrice américaine connaît de graves soucis financiers.
Headey incarne donc Cersei, la mère du roi Joffrey Baratheon, issue d'une des familles les plus puissantes du royaume qui passe ses journées dans un palais de la capitale, Kings Landing, à fomenter complots et assassinats. Hors Game of Thrones, l'actrice confie au site spécialisé TMZ vivre "avec moins de 5 dollars sur son compte en banque".
Elle assure devoir compter sur des remboursements d'impôts pour couvrir ses dépenses. Mais Headey, au milieu d'un divorce compliqué avec son ex-mari Peter Loughran, ne peut pas compter sur les 46.000 dollars qui lui sont dus, tant que la séparation n'est pas entérinée par un tribunal.
Comme le souligne le HuffPost américain, sa situation financière est plutôt surprenante compte tenu de son rôle dans Game of Thrones, série à succès de HBO. Headey sera aussi à l'affiche de The Purge dont la bande-annonce est visible ci-dessous:
Découvrez quelques images de Games of Thrones de nos collèhues anglais:
Les dix parodies de la série dans notre vidéorama :