SÉRIES TV - Votre conjoint refuse de regarder Game of Thrones parce qu'il/elle juge la série trop violente? Pas de problème, il suffit de lui envoyer un générique légèrement modifié - visible ci-dessous - qui fait passer la série HBO pour une sitcom des années 1990.
Il aura fallu beaucoup de patience aux créateurs de ce trailer pour réunir autant d'images où les personnages sourient plutôt qu'ils ne décapitent des chevaux, pratiquent la magie ou se baladent à moitié nus dans des châteaux.
Cette mode des génériques alternatifs de série est apparue sur Internet depuis quelques semaines. Elle peut être vue comme le prolongement d'un autre phénomène qui avait touché certaines bandes-annonces cinématographiques, retouchées par les internautes pour prendre le contre-pied de l'atmosphère originelle du film.
C'est le cas par exemple de Shining, réalisé par Stanley Kubrick, qui avait eu le droit à un relooking radical. Transformé en comédie romantique, le thriller fantastique adapté du roman de Stephen King perdait un peu de son piquant.
Dans le même cas que Game of Thrones, la série Breaking Bad a été revisitée façon sitcom bon enfant sur une bande originale enthousiaste: White Lie des Foreigner.
Un lifting qui donne une autre dimension à la série, bien loin de l'idée que se font les fans de Walter White, ce père de famille, prof de physique chimie incarné par Bryan Cranston, qui devient dealer de méthamphétamine.
Enfin pour les habitués de la série Homeland, le site College Humor propose une version de la première saison à la façon des jeux en 8-bit:
Les séries les plus piratées en 2012:
Game of Thrones, les images de la saison 3: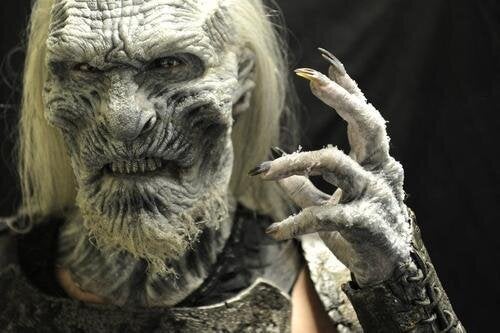 les nouvelles photos de la saison 3