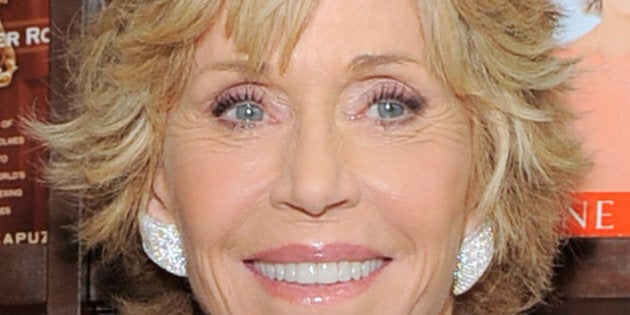 (bum) Jane Fonda sera de la distribution du film The Butler.
Variety mentionne que l'actrice Jane Fonda campera la femme de Ronald Reagan, Nancy Reagan, dans le film The Butler.
La réalisation du film serait confiée à Lee Daniels, à qui l'on doit notamment Precious.
Forest Whitaker sera le majordome Eugene Allen, qui a servi huit présidents à la Maison-Blanche entre 1952 et 1986.
Eugene Allen a connu de grands événements aux côtés des différents présidents, comme la guerre du Vietnam, le mouvement pour les droits civiques et les assassinats de Martin Luther King, John F. Kennedy et Robert Kennedy.
Oprah Winfrey, Hugh Jackman, Liam Neeson et Mila Kunis pourraient aussi être de la distribution.
Par ailleurs, Jane Fonda a pu être vue récemment dans le film Et si on vivait tous ensemble? avec l'acteur français Pierre Richard et Géraldine Chaplin.
Elle sera aussi du film Peace, Love, & Misunderstanding aux côtés d'Elizabeth Olsen, Catherine Keener, Jeffrey Dean Morgan et Chace Crawford.