Le 8 décembre 1980, John Lennon tombait sous les balles de Mark David Chapman à la sortie de son appartement new-yorkais. Il avait 40 ans.
John Lennon a défini le rock and roll grâce aux chansons qu'il a composées et interprétées au sein des Beatles et durant sa carrière solo.
Son tragique décès a marqué la fin abrupte d'une époque pour la génération du baby-boom, qui a grandi au son de la musique de Lennon.
Voici John Lennon en 10 photos :
Avril 1963 : Les Beatles se produisent dans l'intime Majestic Theatre, à Liverpool. (Photo : Keystone Features/Hulton Archive/Getty Images)
Février 1964 : Paul McCartney, John Lennon et Ringo Starr sont entourés de fans sur une plage de Miami, en Floride. (Photo : Daily Express/Archive Photos/Getty Images)
Février 1964 : Les Beatles montent symboliquement sur le ring avec Cassius Clay (Muhammad Ali) lors d'une séance de photos à New York. (Photo by Keystone/Getty Images)
1966 : Les Beatles parcourent l'Europe en train à l'occasion d'une série de concerts. (Photo : Keystone Features/Getty Image)
Septembre 1966 : John Lennon prend une pause pendant le tournage du film How I Won the War, dans lequel il interprète le jeune soldat Private Gripweed.
Janvier 1967 : John Lennon, Georgie Fame et Paul McCartney particpent à une soirée costumée au Cromwellian Club de Londres. (Photo : Watson/Express/Getty Images)
Décembre 1968 : Yoko Ono et John Lennon accompagné de leur fils Julian au Internel Studios de Stonebridge Park, à Wembley. (Photo : Daily Express/Hulton Archive/Getty Images)
Janvier 1970 : Une rare photo de John Lennon portant les cheveux courts. (Photo : Anthony Cox/Keystone/Getty Images)
1980 : John Lennon et Yoko Ono assistent à un concert de Rod Stewart à New York, peu de temps avant l'assassinat de l'ex-Beatles. (Photo : Keystone/Hulton Archive/Getty Images)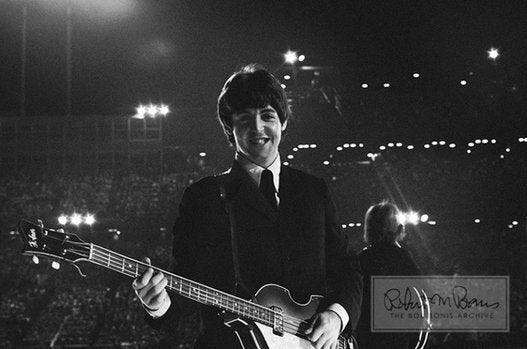 11 photos méconnues des Beatles