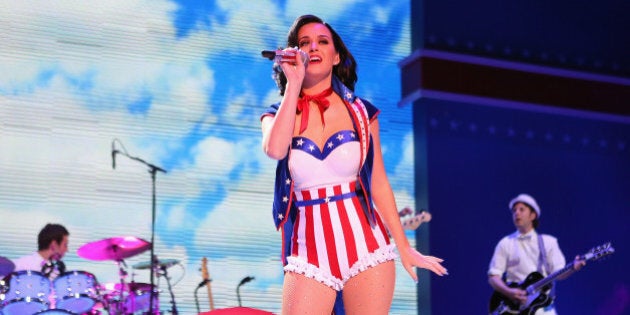 La vedette du spectacle de la mi-temps du Super Bowl XLIX, Katy Perry, se présentera sur la scène des Grammys en compagnie d'une femme ayant été victime de violence conjugale.
Perry chantera son succès «By the Grace of God» avec l'activiste Brooke Axtell au gala de dimanche, selon le magazine People.
C'est le producteur du spectacle, Ken Erlich, qui a arrangé cette collaboration.
Ce dernier a dit à People qu'il pensait que d'avoir une survivante de ce genre d'agressions aux côtés de Perry pendant qu'elle chante permettrait non seulement de partager l'expérience vécue par Axtell au public mais aussi d'interpeller les personnes qui, comme elles, ont été victimes de telles violences.
C'est Billboard qui a rapporté en premier lieu que Perry serait des Grammys et qu'elle y chanterait ce morceau qui décrit comment elle a déjà pensé au suicide.
«Toutes mes chansons sont issues de ma vie», a-t-elle déjà révélé à Billboard. «Je ne peux écrire que de façon autobiographique. Je dis à mes fans que s'ils veulent savoir la vérité sur moi, ils n'ont qu'à écouter mes chansons.»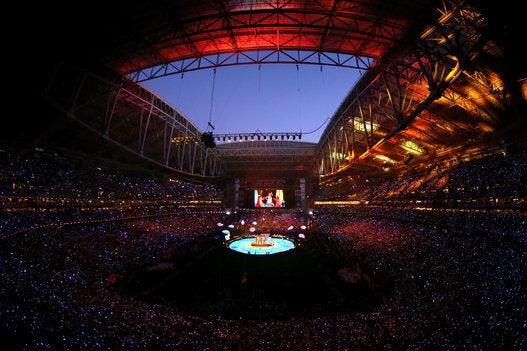 Spectacle de la mi-temps - Super Bowl XLIX