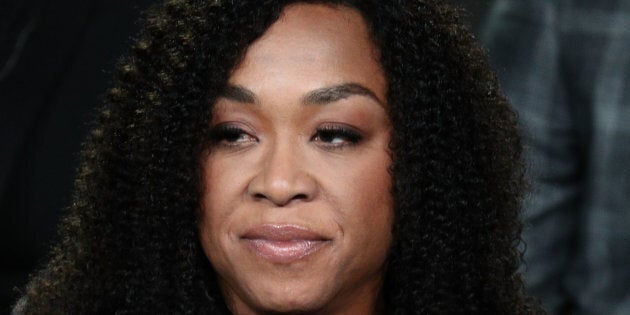 Un monde où Olivia Pope et Annalise Keating se rencontrent est certain d'avoir beaucoup d'attitude et cette photo en est la preuve.
Une image du spécial a été donnée exclusivement à Entertainment Weekly. «Préparez-vous fans de #Shondaland... ça va être bon. Votre premier regard sur l'épisode de croisement entre Scandal et How To Get Away With Muder est finalement arrivé! Les femmes alpha Olivia Pope et Annalise Keating vont finalement se rencontrer pendant ce spécial», a écrit le magazine en légende.
Tout ce qu'on sait de l'épisode, c'est qu'Annalise va apparaître dans Scandal et ensuite Olivia, directrice de cabinet pour la Présidente des États-Unis Mellie Grant, va apparaître dans How to Get Away with Murder. Ce n'est pas encore clair comment les deux femmes vont se croiser, mais ça sera définitivement dramatique.
Viola Davis a révélé à Entertainment Weekly que le tournage était «la magie des femmes noires sur stéroïdes!»
«Kerry et moi qui dansons sur Rock the Boat? Ça ne peut pas être mieux», a-t-elle ajouté.