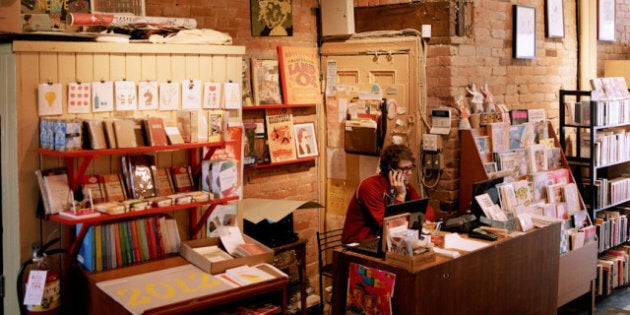 Le magazine TIME a fait un essai photo très esthétique sur la scène littéraire de Montréal. Le tout a été confié au photographe Alexi Hobbs, durant le festival littéraire Métropolis Bleu.
On y voit la librairie Drawn and Quarterly sur la rue Bernard, le Cagibi Café de la rue St-Viateur, le restaurant snack-bar Wilensky (mentionné par l'écrivain Mordecai Richler dans The Apprenticeship of Duddy Kravitz) et la Grande Bibliothèque de la rue Berri.
L'article (il faut payer pour le contenu), est ici.