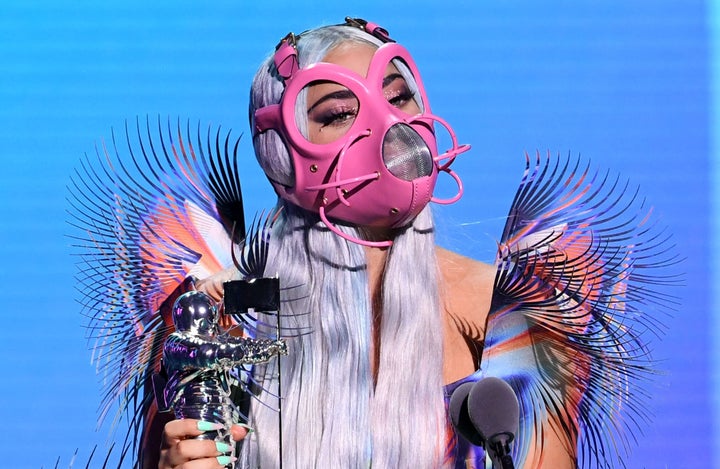 C'est dimanche 30 août que les MTV VMAs 2020 se sont déroulés à New York sous une forme inédite COVID-19 oblige. Les stars se sont produites de différents endroits de la ville américaine, tenus secrets.
Star incontestée de cette grande soirée, Lady Gaga - consacrée par cinq prix - a démontré sa capacité renouvelée à nous en jeter plein la vue. Elle a changé de tenues, plus extravagantes les unes que les autres, sans oublier ses masques, de véritables accessoires couture faits sur mesure.
«Simplement parce que nous sommes séparés en ce moment et que la culture peut sembler moins vivante à certains égards, je sais qu'une Renaissance est à venir», a-t-elle déclaré lors de son discours d'acceptation finale. «Restez prudent, dites ce que vous pensez, et je peux avoir l'air d'un disque rayé, mais portez un masque - c'est un signe de respect.»
Parmi ses prix, elle a remporté celui de l'artiste de l'année et le tout premier Tricon Award qui vient couronner sa carrière et ses combats.
Ses tenues les plus extravagantes avaient des allures de «Retour vers le futur» ou encore d'Elfe venue d'une autre galaxie.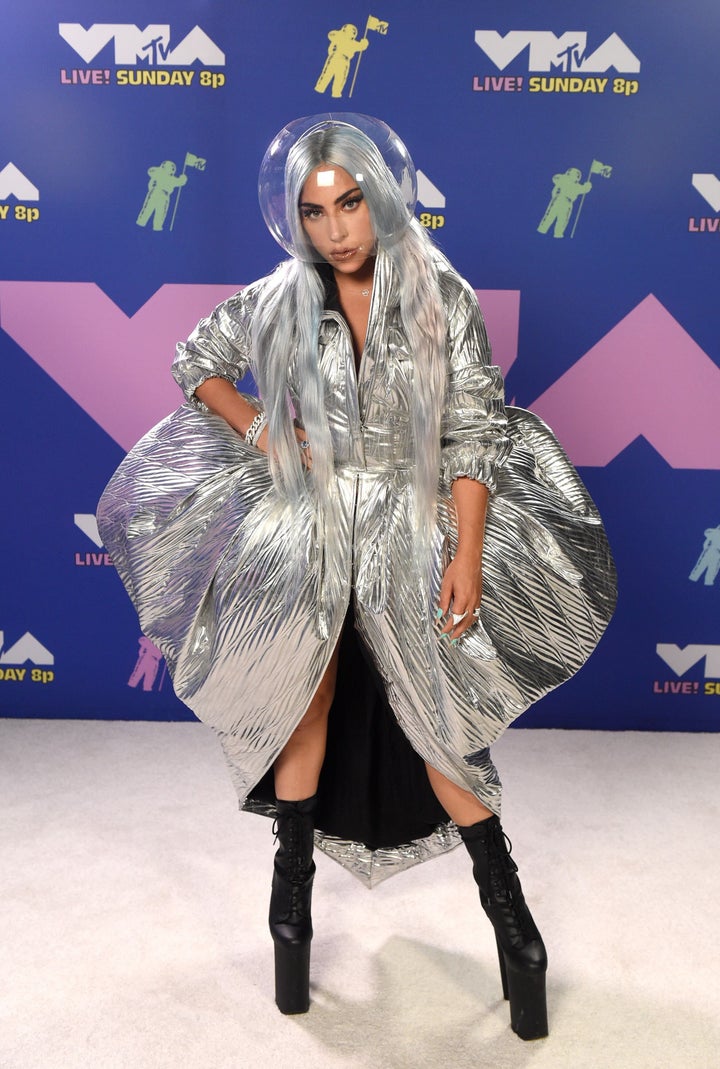 Robe couture signée Iris Van Herpen, mais c'est bien le masque qui retenait le plus l'attention dans ce cas.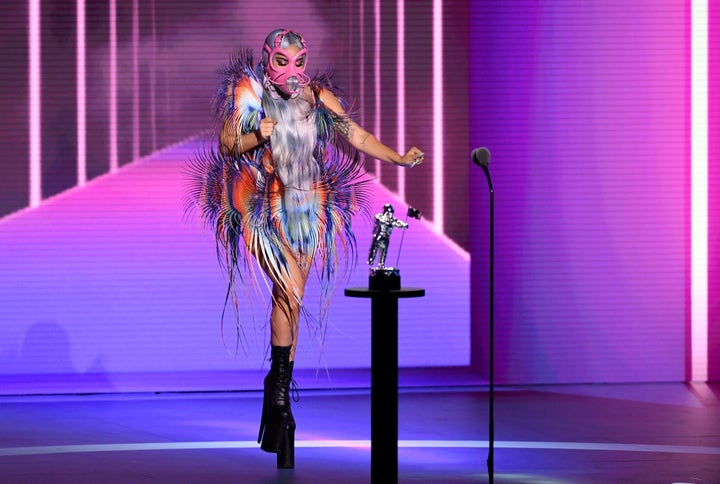 Une robe émeraude créée par Christopher John Rogers.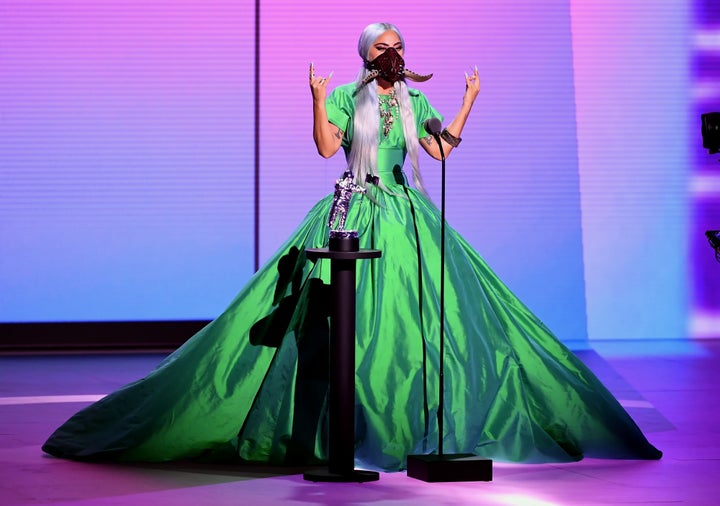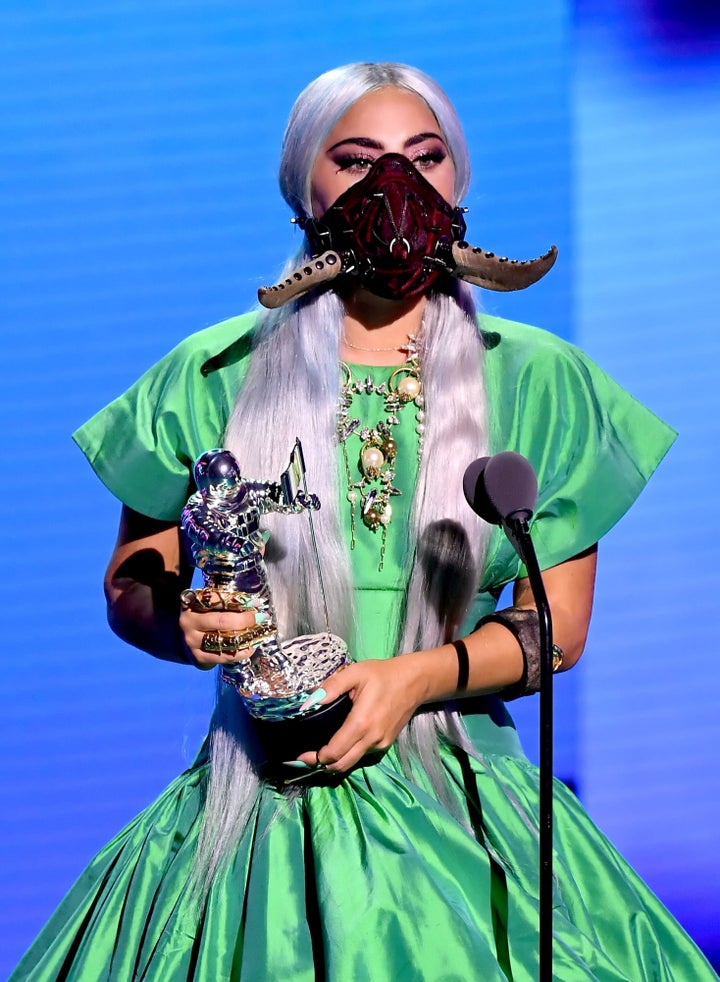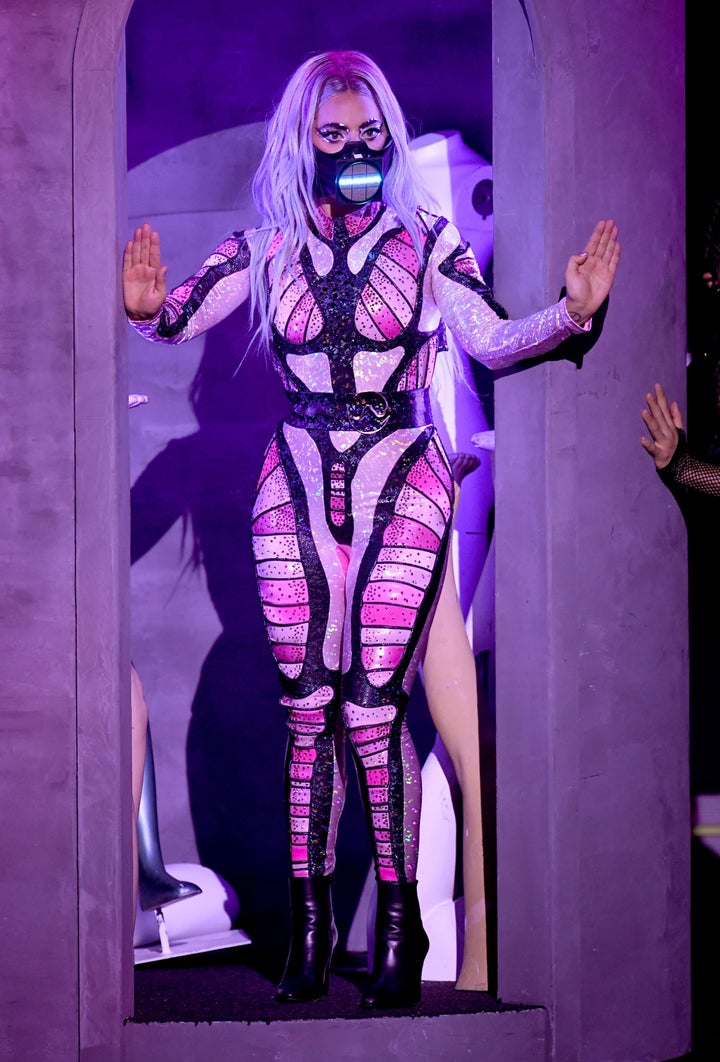 Les autres stars qui se sont distinguées: BTS, The Weeknd, Doja Cat, Maluma ou encore Miley Cyrus qui ont été récompensés.
Ariana Grande sur scène, qui a chanté avec Lady Gaga.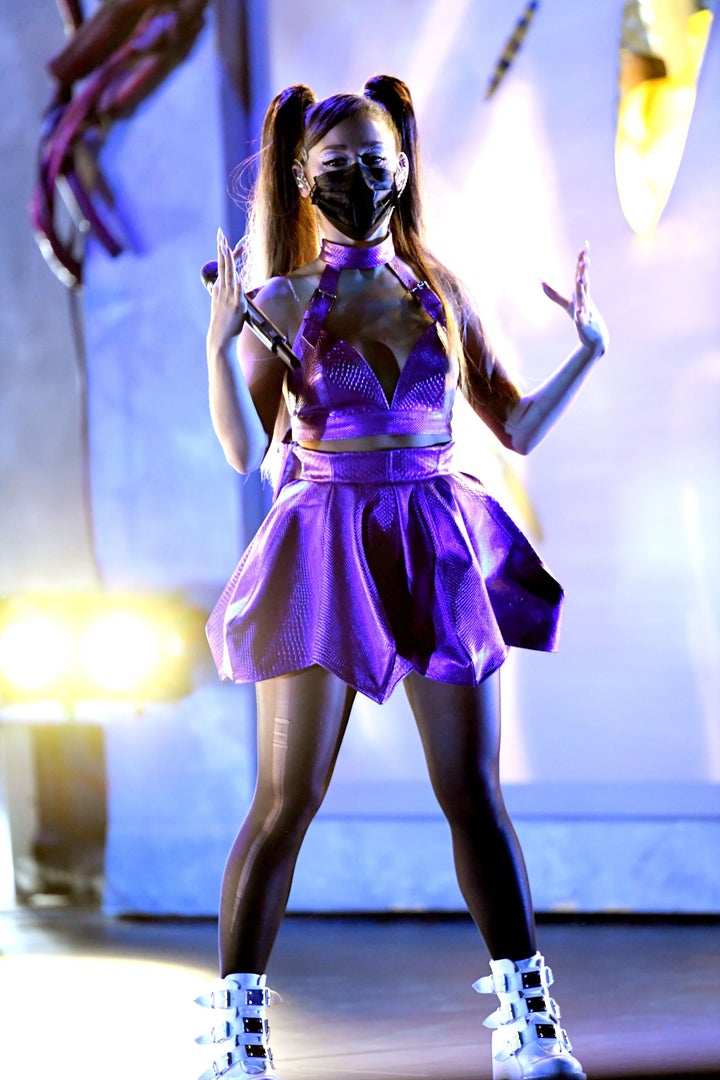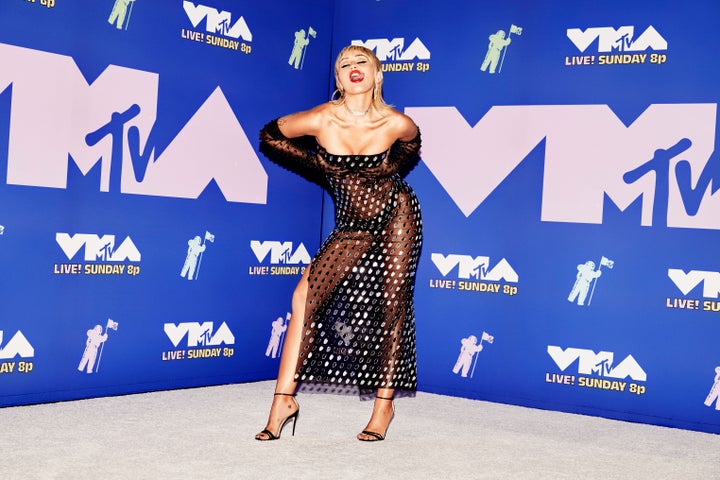 Zabdiel De Jesus et Christopher Velez of CNCO sur scène.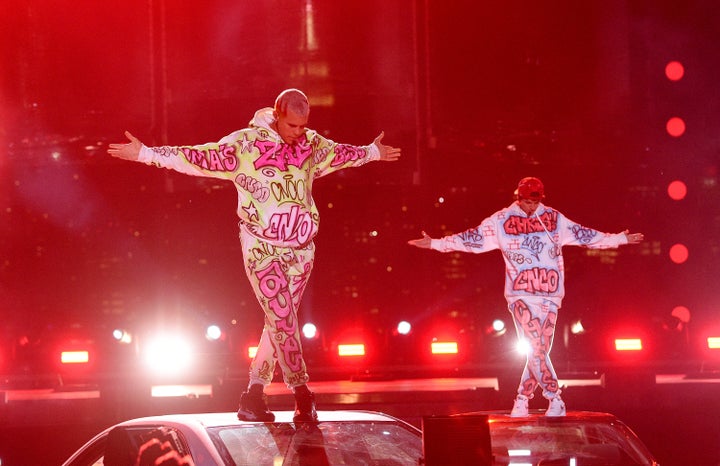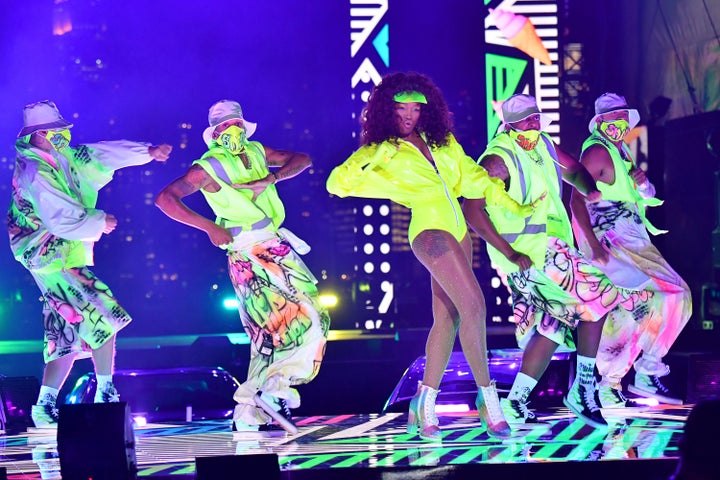 The Weeknd sur un toit de New York