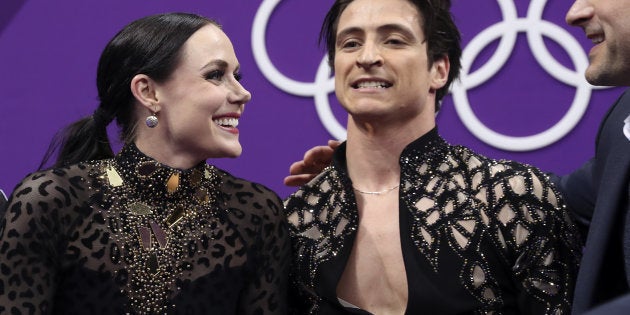 Sur la glace, tous les mouvements de Tessa Virtue - chaque pirouette, chaque portée, chaque sourire et chaque mou dramatique - sont délibérés, chorégraphiés et calculés pour nous attirer au coeur de sa performance passionnée, audacieuse et parfois ludique.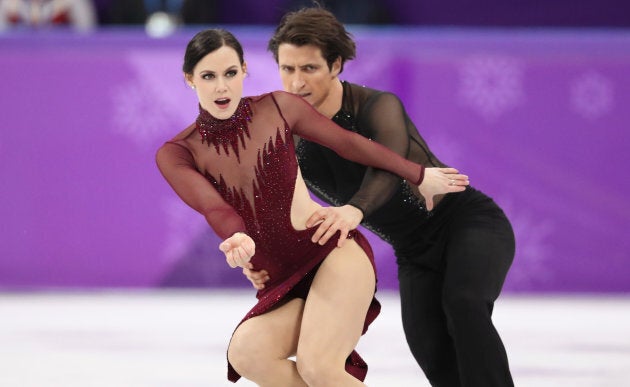 Hors de la glace, c'est la même chose!
Sa gestion des médias sociaux mérite la note de 10 sur 10 (elle a tweeté à Colbie Smulders, à Patrick J. Adams et même à Justin Trudeau).
Avec son partenaire de patinage artistique Scott Moir, Virtue a remporté deux médailles d'or à Pyeongchang, a rendu hommage à Gord Downie au Gala olympique, a dû modifier une routine qui était trop provocante pour les juges, nous a fait croire en l'amour (même si elle et Moir jurent qu'ils ne sont pas en couple) et inspiré quelques-uns des meilleurs mèmes sur Internet.
Elle a également démontré une certaine audace sur Twitter, à notre plus grand plaisir! Et nous ne sommes pas seuls à avoir apprécié: Virtue est la deuxième athlète canadienne la plus mentionnée sur Twitter durant les Jeux olympiques (deuxième derrière Moir), selon les données de Twitter Canada. La patineuse a augmenté de 2,5 fois son nombre d'abonnés sur Twitter après le début des Jeux olympiques.
Les Canadiens l'adorent en tant qu'athlète, mais aussi sur Twitter.
Voici cinq moments pour lesquels Tessa Virtue mérite une médaille d'or pour sa gestion des médias sociaux.
1. Quand elle a répondu à un acteur de la série télévisée Suits.
« Je serai juste ici, sur le décalage horaire, à boire de la bière et à écouter le patinage artistique. Aucune crise de larme durant toutes ces étapes.»
«Et nous serons là, sur le décalage horaire, à boire de la bière et à écouter "Suits".»
2. Lorsqu'elle a réagi à un commentaire de Ryan Reynolds.
«Go @TeamCanada !! @ CassieSharpe est une légende - ça a l'air facile. Et merci @tessavirtue & @ScottMoir d'avoir accepté d'élever mes enfants comme s'ils étaient les vôtres.»
«Et voilà que je me creusais les méninges pour trouver quoi faire après les compétitions ... Scott, achète la mini-fourgonnette!»
«Ma réaction quand je n'avais pas mon partenaire à la pratique «obligatoire» aujourd'hui 🤣 Tellement heureuse qu'au moins l'un d'entre nous pouvait être présent pour encourager nos filles! Je suis avec vous en pensée !!!!!»
4. Lorsque la légende de la musique Hall and Oates voulait réaliser ses rêves.
«Quelle nuit mémorable !!! Merci à @arkellsmusic de célébrer avec @TeamCanada. Aussi, vous m'avez eue à la reprise de Hall & Oates ....»
«Oh @arkellsmusic, vous faites de mes rêves une réalité.»
«Je pensais que nous avions réalisé vos rêves? 🤔🤔 Félicitations pour l'or!»
« Nous avons été un peu "Out of Touch"... et "Everytime You Go Away" je suis inquiète que vous ne "Wait For Me". Heureux de vous revoir, les garçons - vous serez toujours mon numéro "One (on One)".»
5. Sa réaction quand TOUTES les célébrités et même le premier ministre Justin Trudeau l'ont félicitée.
«Et cela fait 5 pour @tessavirtue & @ScottMoir - félicitations pour avoir remporté l'or à nouveau et pour être devenus les patineurs artistiques les plus décorés de l'histoire olympique! Nous sommes tous si fiers de vous.»
«Merci beaucoup, monsieur le premier ministre! Il n'y a pas de plus grand plaisir que de représenter le Canada. Bien hâte de revenir en terre canadienne et de célébrer avec tout le monde bientôt!»
«J'ai regardé la routine de danse sur glace de Virtue & Moir environ 8 fois et je ne peux pas comprendre le talent et la discipline de ces gens.Si beau. Ça fait battre mon coeur canadien. Toutes nos félicitations.»
«Wow, si gentil!! Merci beaucoup pour votre soutient.»