Mais après 39 épisodes, la série ne finit-elle pas par s'enliser? Orange Is the New Black réussit-elle à garder toute sa fraîcheur et continue de faire bouger les lignes en abordant de nombreuses problématiques sociales tout en oscillant entre comédie et drame? Nos collègues du Huffington Post France ont préparé cette vidéo en tête d'article pour discuter avec les critiques de Télérama, du Monde, de L'Obs et bien sûr du HuffPost .
Orange is The New Black, saison 4: 13 épisodes disponibles sur Netflix à partir du vendredi 17 juin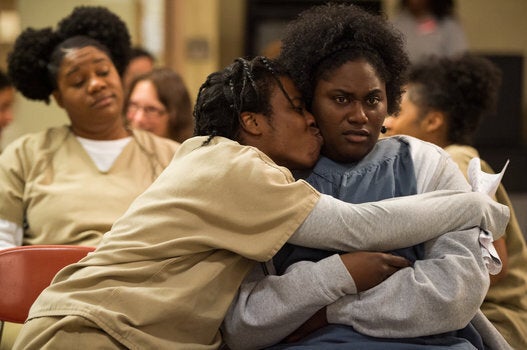 "Orange Is The New Black"