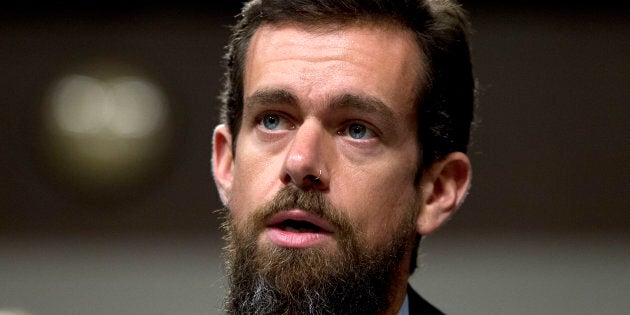 Le PDG de Twitter aurait dû mieux penser à son affaire avant de peser sur l'oiseau bleu.
Jack Dorsey est sous les feux de la critique après avoir vanté les bienfaits de sa retraite spirituelle de 10 jours sur le réseau social, dimanche. Le hic? Cette retraite avait lieu au Myanmar, où une violente junte militaire a procédé au génocide de la population des Rohingyas, tuant des milliers de personnes, et forçant le déplacement de centaines de milliers d'autres.
«Pour mon anniversaire cette année, j'ai fait une méditation vipassana de 10 jours de silence, cette fois à Pyin Oo Lwin, au Myanmar. Nous avons plongé dans le silence le soir de mon anniversaire, le 19. Voici ce que je sais.»
Dans une série de tweets qui ont suivi, Jack Dorsey a expliqué ce qu'est exactement une méditation vipassana. «L'objectif singulier de la Vipassana est de pirater la couche la plus profonde de l'esprit et de la reprogrammer: au lieu de réagir inconsciemment à des sentiments de douleur ou de plaisir, observer consciemment que toutes les douleurs et tous les plaisirs ne sont pas permanents et finiront par disparaître», a-t-il expliqué.
«Le Myanmar est un pays absolument magnifique. Les gens sont pleins de joie et la nourriture est incroyable. J'ai visité les villes de Yangon, Mandalay et Bagan. Nous avons visité et médité dans de nombreux monastères du pays.»
Cependant, plusieurs internautes ont vite répondu à Dorsey qu'il faisait la promotion d'une destination voyage qui n'avait pas un très bon bilan en respect des droits humains.
«De tous les endroits, vous avez choisi une place avec un génocide en cours.»
next time please also visit #Kutupalong, the largest refugee camp on this planet. With >1 million displaced Myanmar #Rohingya minorities who fled genocide of minorities in Myanmar! Kids, snatched from mom were thrown in fire, parents chopped into pieces in front of kids! pic.twitter.com/fAUnXnFiCM

— محسن جميل الأركاني (@Mohsin9F) 10 décembre 2018
«La prochaine fois, visitez aussi #Kutupalong, le plus grand camp de réfugiés de cette planète. Avec plus d'un million de personnes de la minorité #Rohingya du Myanmar qui ont fui le génocide des minorités au Myanmar! Des enfants volés à leur mère ont été jetés dans le feu, des parents découpés en morceaux devant les enfants!»
«Les cris des Rohingyas n'ont pas brisé ce silence? Ça doit prendre de la discipline pour ignorer une telle horreur.»
«Excusez-moi, je dois aller vomir.»
«Pouviez-vous sentir la vibration de tous les Rohingyas massacrés? S'agit-il des mêmes moines qui soutiennent et participent à leur génocide? Excellent travail en donnant à ces gens remplis de haine plus de soutien. C'est comme aller voir les nazis pendant l'holocauste et dire à quel point Berlin était paisible.»
«Vous devriez visiter l'État de #Rakhine où plus de 140 000 #Rohingyas vivent encore dans des camps de concentration construits pour des personnes déplacées à l'intérieur du pays à #Sittwe, #Pauktaw, #Myebon, #minbya, #kyaukpyu, #Kyauktaw et #MraukU.»
D'autres internautes ont toutefois souligné l'effort d'introspection du fondateur de Twitter.
«J'apprécie vraiment que vous partagiez cette merveilleuse expérience avec nous Jack.»
«Merci d'avoir partagé, ça a l'air intéressant et significatif.»
«J'ai également suivi le cours Vipassana de 10 jours et ce fut l'une des expériences les plus difficiles et les plus enrichissantes de ma vie. Félicitations de l'avoir terminé et merci pour le partage.»
«J'apprécie cette publication. Vous saviez que vous alliez avoir beaucoup de merde pour ça, mais vous avez quand même publié sans excuse. En tant que personne qui apprend enfin à abandonner la lutte contre la douleur chronique et à écouter ce qu'elle m'enseigne, j'apprécie que vous ayez partagé votre parcours.»