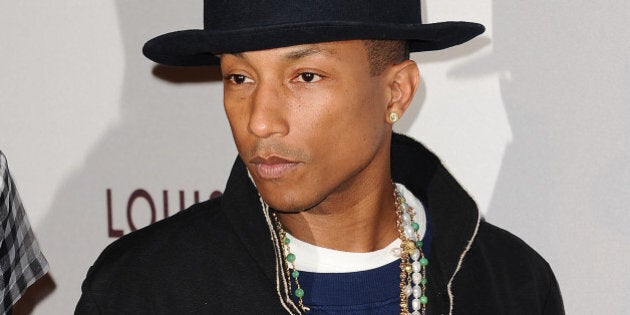 Le nom de Pharrell Williams fait officiellement partie de la liste des coachs qui feront partie de la septième saison de l'émission The Voice aux États-Unis, a rapporté eonline le lundi 31 mars.
«OK, nous pouvons officiellement le dire! Nous sommes très heureux d'annoncer que Pharrell Williams = #NouveauCoachTheVoice pour la saison 7», pouvait-on lire sur le compte Twitter de NBC.
Pharrell Williams n'a pas tardé à confirmer la nouvelle sur son propre compte Twitter, alors que le coach vétéran Adam Levine lui souhaitait la bienvenue dans l'équipe: «Bienvenue dans le cirque!», a-t-il tweeté.
L'artiste se retrouvera toutefois en terrain connu, puisqu'il est déjà passé à l'émission en tant que mentor invité d'Usher lors de la saison 4.
Mark Burnett, producteur exécutif de The Voice, a renchéri: «Je suis emballé par le retour de Pharrell dans la famille The Voice, et cette fois… en tant que coach. Ce choix s'inscrit dans la tradition de The Voice, qui recrute toujours les plus grandes stars de la musique d'aujourd'hui, exactement ce qu'est Pharrell.»
Les trois autres coachs de la septième saison, qui débutera à l'automne prochain, ne sont pas encore connus. Leurs noms seront dévoilés ultérieurement.