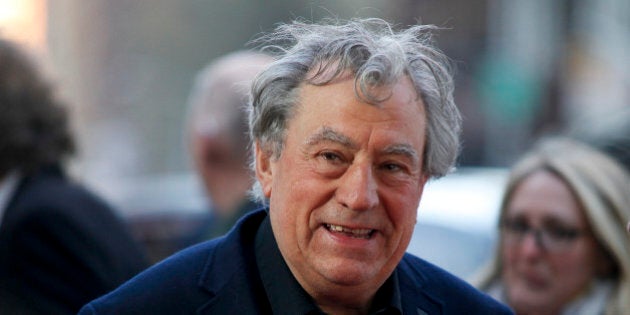 Terry Jones, l'un des membres fondateurs de la mythique troupe Monty Python, est atteint de démence.
Dans un communiqué diffusé par l'académie britannique du film, un représentant annonce que le comédien de 74 ans a reçu un diagnostic d'aphasie progressive primaire, qui fait perdre graduellement la capacité de parler. Par conséquent, Terry Jones ne peut plus donner d'entrevue.
La nouvelle de la maladie de Terry Jones a été diffusée dans un communiqué annonçant qu'il allait recevoir un prix de la division galloise de l'académie pour sa contribution au cinéma et à la télévision.
À la fin des années 1960, Terry Jones, John Cleese, Michael Palin, Eric Idle, Terry Gilliam et le regretté Graham Chapman ont créé la série Monty Python's Flying Circus.
Terry Jones a réalisé les films de la troupe Life of Brian et Monty Python's The Meaning of Life. Avec Terry Gilliam, il a coréalisé Monty Python and The Holy Grail.