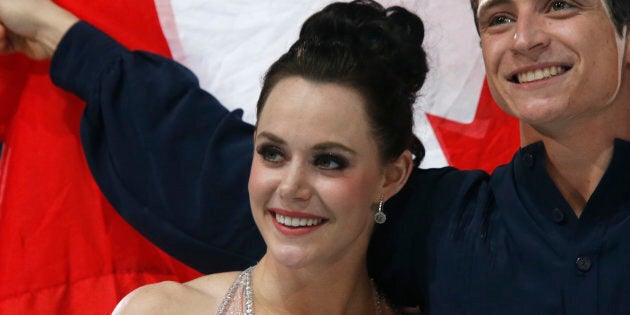 La patineuse artistique Tessa Virtue a remercié le «cadreur/producteur», de l'émission The Social, d'avoir coupé un moment très embarrassant. Une scène que vous ne risquez pas de retrouver sur les réseaux sociaux ou dans un bêtisier, puisque la chute a été coupée au montage.
La jeune femme a avoué sur son compte Twitter, lors de son passage dans l'émission, d'avoir perdu l'équilibre en descendant les marches d'escalier pour se rendre sur le plateau. Très amusée, Tessa a comparé sa chute à celle de Jennifer Lawrence, reconnue pour sa maladresse.
La production de l'émission The Social a préféré ne pas diffuser ce moment très gênant.
VOIR AUSSI: