MONTRÉAL - Le 9e Mondial choral de Laval comptera cet été sur la participation de The Black Keys, Isabelle Boulay, Marc Hervieux, et bien d'autres encore.
Pour son volet international — présenté au Centre de la nature de laval en collaboration avec Evenko —, le Mondial accueillera The Black Keys et leurs invités, Creedence Clearwater Revival (désigné par ses initiales CCR) et Chicago.
Le duo de blues-rock The Black Keys, qui remportait pas moins de quatre Grammy en février dernier, se produira à l'extérieur le 5 juillet.
À l'occasion de la fin de semaine de la Fête nationale, à l'Espace Montmorency pouvant accueillir environ 50 000 spectateurs, trois spectacles gratuits seront offerts.
La chanteuse Isabelle Boulay sera accompagnée des musiciens de l'Orchestre Symphonique de Laval et du Grand Choeur du Mondial, le samedi 22 juin. Le ténor Marc Hervieux prendra le relais le lendemain dans la même formule symphonique.
Enfin, le lundi 24 juin, l'honneur reviendra aux Cowboys Fringants de célébrer la grande Fête nationale, selon ce qui a été annoncé lundi.
Le Mondial soufflera aussi les 40 bougies de l'album «Goodbye Yellow Brick Road» d'Elton John, avec Gregory Charles — l'homme-orchestre de cet événement — et ses invités.
Le Mondial se tiendra du 19 juin au 7 juillet.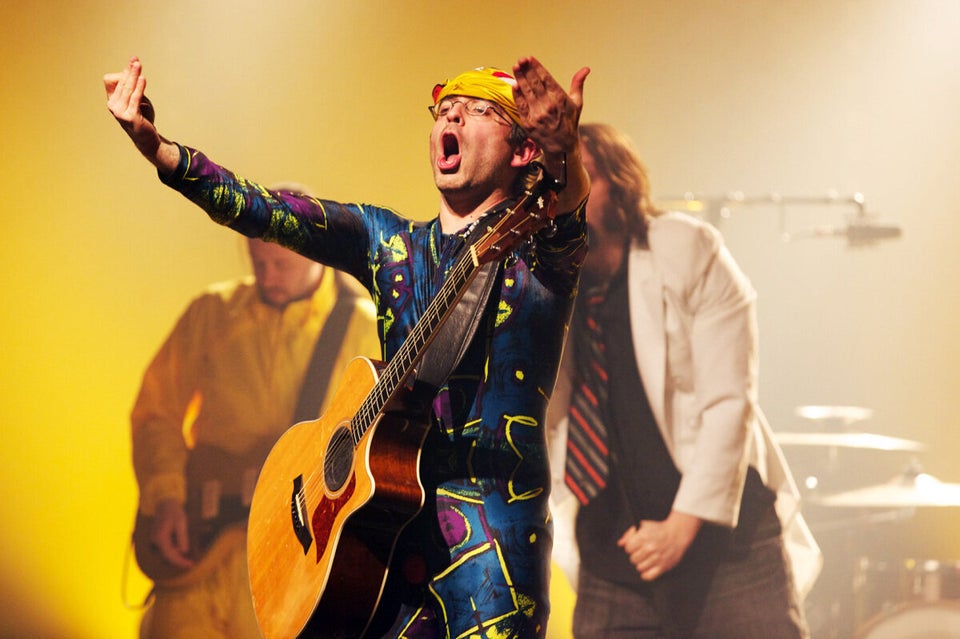 Les Cowboys Fringants à La Tulipe (mars 2012)