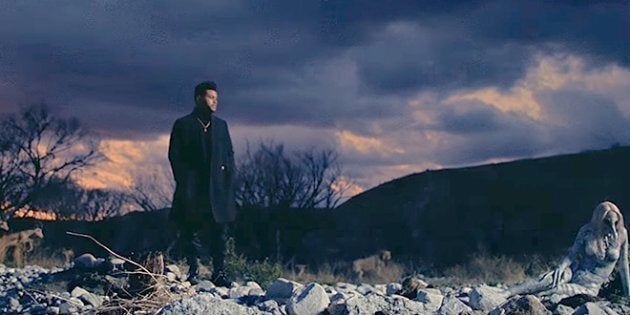 Le chanteur The Weeknd vient de dévoiler le vidéoclip de Call Out My Name, le premier morceau de son nouveau projet My Dear Melancholy.
Dans les premières secondes de la vidéo, on retrouve The Weeknd abattu, la tête courbée murmurant le premier couplet de la chanson.
«We found each other. I helped you out of a broken place. You gave me comfort but falling for you was my mistake.»
«Nous nous sommes trouvés. Je t'ai aidé à sortir d'un endroit brisé. Tu m'as réconforté, mais tomber amoureux de toi a été une erreur.»
Une vidéo qui illustre la peine d'amour du chanteur. Chauves-souris, obscurité, solitude, scène surnaturelle, animaux ... des mélanges très sobres qui dépeignent un univers assez sombre. En chantant des paroles inspirées de sa rupture avec Selena Gomez, le chanteur erre sur une route abandonnée.
VOIR AUSSI: