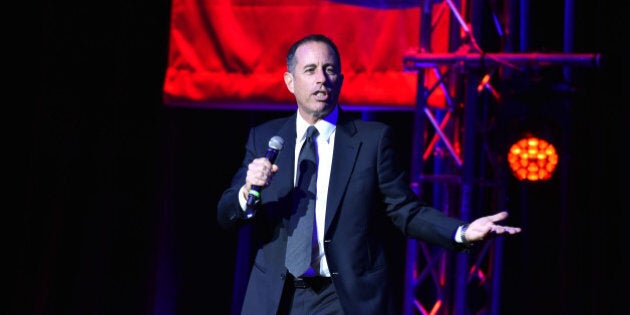 Belle brochette de comiques pour les 35 ans de Just For Laughs. Du 12 au 31 juillet prochain, le festival déroulera son tapis rouge à de grosses pointures du milieu comme Jerry Seinfeld, Trevor Noah et Gad Elmaleh.
D'ailleurs, pour la première fois, Jerry Seinfeld et Gad Elmaleh partageront la scène ensemble le 26 juillet pour un gala anniversaire où nos deux vedettes animeront une soirée consacrée aux 35 ans de Just For Laughs.
Sugar Sammy sera de nouveau au festival pour un gala à saveur mondiale. Le Montréalais, qui revient tout juste de France après une série de spectacles à Paris, accueillera un florilège d'humoristes aux origines internationales. Rappelons que l'homme s'apprête à entamer une tournée aux États-Unis prévue pour le mois de mai.
Un autre retour, celui du Sud-africain Trevor Noah, de passage avec du nouveau contenu différent de son plus récent spectacle Afraid of the Dark diffusé sur Netflix. Les festivaliers retrouveront le grand gourou du Daily Show en mode plus intime pour un second rendez-vous intitulé In Conversation with Trevor Noah. Quant au comédien Kevin Hart, il aura la tâche de dévoiler le gagnant du concours Eat My Short , dans lequel sont présentés les courts métrages les plus drôles en provenance du Canada et des États-Unis.
Le pendant anglophone du festival Juste pour rire sera aussi l'occasion de profiter des dernières propositions d'humoristes américains de haut calibre. Le scénariste, producteur et réalisateur Judd Apatow (40 ans et encore puceau) inaugurera son retour sur scène avec un spectacle qui sera enregistré en direct pour Netflix.
On ne manquera pas la sensation du moment, Ali Wong, humoriste d'origine sino-vietnamienne tout simplement hilarante. Enfin, Tom Segura, Chris D'Elia et John Mulaney viendront nous offrir leur nouveau matériel.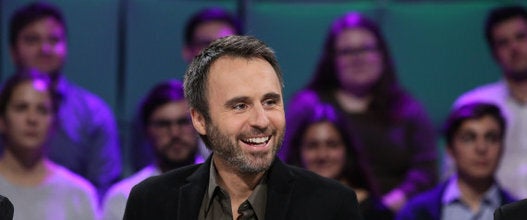 Quelques spectacles d'humour à voir en 2017