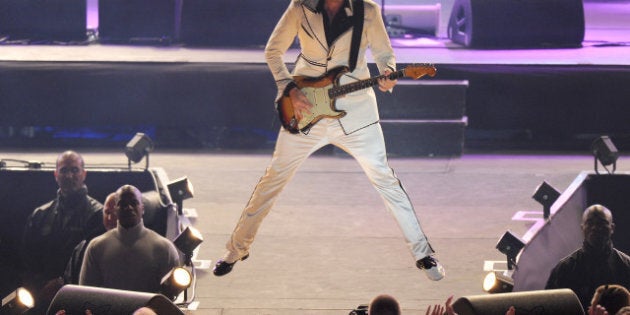 MUSIQUE - Benjamin Biolay, Orelsan, M, La Grande Sophie ou les groupes C2C et Tal font partie des nommés aux 28e Victoires de la Musique, qui seront remises le 8 février au Zénith de Paris, a-t-on appris mardi auprès des organisateurs.
Présentée par Laurent Ruquier et Virginie Guilhaume, la cérémonie sera retransmise en direct sur France 2, sur France Inter et sur France Bleu.
Les artistes ont été choisis par une académie de 600 électeurs représentatifs de la filière musicale qui ont voté en deux tours par internet grâce au site Deezer.
Les Victoires de la Musique sont présidées par Vincent Frèrebeau, leur directeur général est Gilles Désangles.
Voici la liste complète des sélectionnés, par ordre alphabétique:
Artiste interprète masculin: Benjamin Biolay, Dominique A, M, Orelsan
Artiste interprète féminine: Céline Dion, Lou Doillon, Françoise Hardy, La Grande Sophie
Groupe ou artiste révélation du public: C2C, Barbara Carlotti, Rover, Tal
Groupe ou artiste révélation scène: Boulevard des airs, C2C, Barbara Carlotti, Irma
Vengeance de Benjamin Biolay, L'amour fou de Françoise Hardy, La place du fantôme de La Grande Sophie et Il de M.
Album rock:long courrier des BB Brunes, Places de Lou Doillon, Super welter de Raphaël et Can be late de Skip the use.
Album de musiques urbaines:Extra-lucide de Diziz, Roi sans carrosse Oxmo Puccino, L'apogée Sexion d'assaut et Le droit de rêver de Tal.
Album de musiques du monde:Folila de Amadou & Mariam, Al de Bumcello, Talé de Salif Keita et C'est la vie de Khaled.
Album de musiques électroniques ou dance:
By your side de Breakbot, Tetra de C2C, Franky Knight de Emilie Simon, et Dusty rainbow from the dark de Wax Tailor.
Allez allez allez: Camille - Auteur/compositeur Camille Dalmais
Avant qu'elle parte: Sexion d'assaut - Auteurs/compositeurs: Maître Gims, Lefa, Mask, Jr Ochrom, Doomans, Adams Diallo, Black Mesrines, Stan-e, Wati-b
Je descends du singe: Marc Lavoine - Auteur: Marc Lavoine/compositeur: Christophe Casanave
La forêt: Lescop - Auteurs/compositeurs: Mathieu Peudupin, Gaël Etienne, Johnny Hostile
Spectacle musical/tournée/concert:
Ilo veyou: Camille à L'Olympia et en tournée - Production: UNI-T
Silence on tourne, on tourne en rond: Thomas Dutronc à L'Olympia et en tournée - Production: Auguri Productions
La place du fantôme: La Grande Sophie au Café de la Danse, au Trianon, à l'Olympia et en tournée - Production: 3C
The geeks tour: Shaka Ponk à L'Olympia, au Zénith et au Bataclan - Production: Zouave
FUYA: C2C - Réalisateurs: Sylvain Richard (20Syl) - Francis Cutter
Mojo: M - Réalisatrice: Beryl Koltz
My lomo & me: Olivia Ruiz - Réalisateur: Nicolas Houres
Let's bang: Shaka Ponk - Réalisateur: Frah
Découvrez les artistes nommés aux Victoires de la Musique dans le diaporama ci-dessous: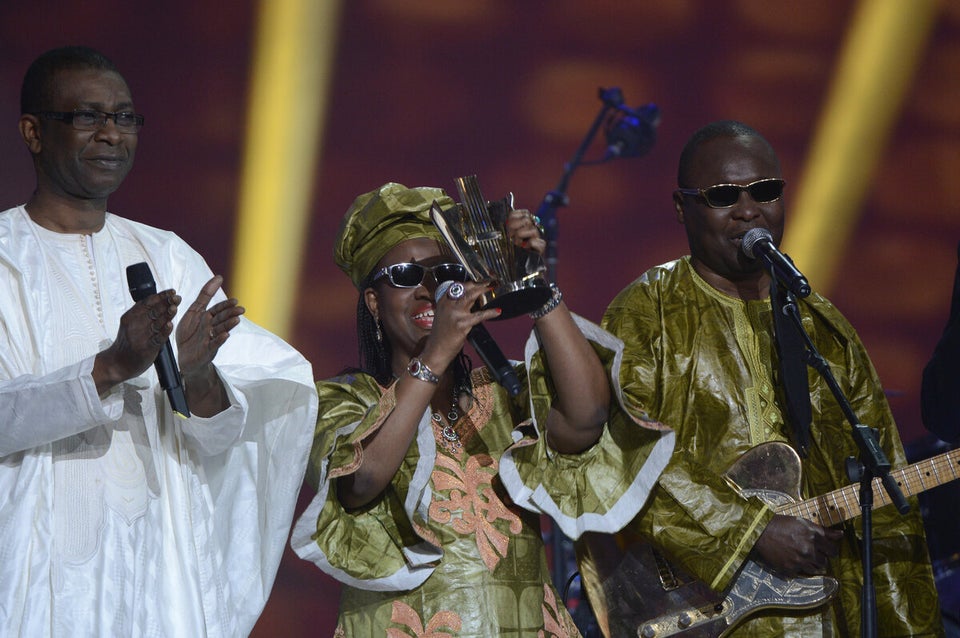 Les Victoires de la musique 2013