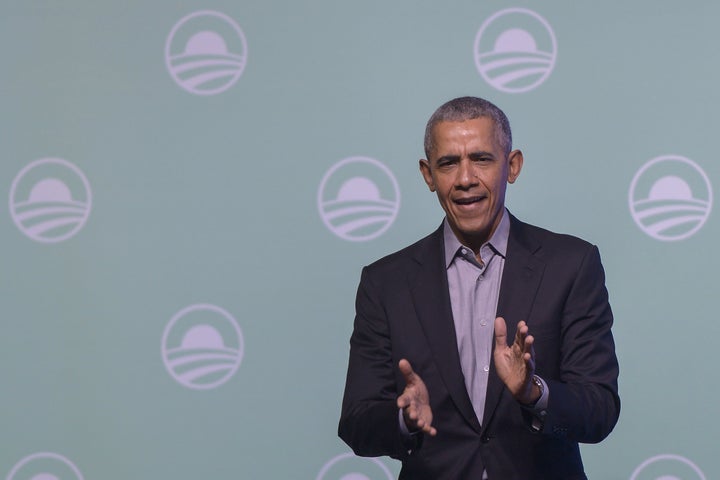 En panne d'idée lecture pour cette fin d'année? Pas de panique, Barack Obama vient à votre aide. Sur Twitter, l'ancien président des États-Unis a fait le bilan des livres qui l'ont le plus marqué en 2019 et il y en a pour tous les goûts.
Homme politique un jour, homme politique toujours, la liste des «favoris qui ont rendu l'année de Barack Obama un peu plus brillante» comporte plusieurs ouvrages politiques ou économiques comme «The Age of Surveillance Capitalism: The Fight for a Human Future at the New Frontier of Power» et «The Heartbeat of Wounded Knee: Native America from 1890 to the Present».
Mais les amateurs de romans trouveront aussi de quoi se satisfaire avec «Girl, Woman, Other» de Bernadine Evaristo, récompensé par le Booker Prize 2019 ou «The Topeka School» de Ben Lerner, sans oublier «Men Without Men» du Japonais Haruki Murakami.
Vous manquez aussi d'inspiration côté cinéma? Là aussi, l'ancien chef d'État démocrate a quelques conseils à donner. Entre «Apollo 11» et «Parasite», récompensé au Festival de Cannes, Barack Obama glisse aussi «The Irishman» de Martin Scorsese et «Marriage Story», les deux dernières grosses productions de Netflix.
À VOIR AUSSI: Michelle Obama: «les gens ont peur des femmes noires de pouvoir»