Have a yuuuge desire to sleep on the couch this Valentine's Day? We've got you covered.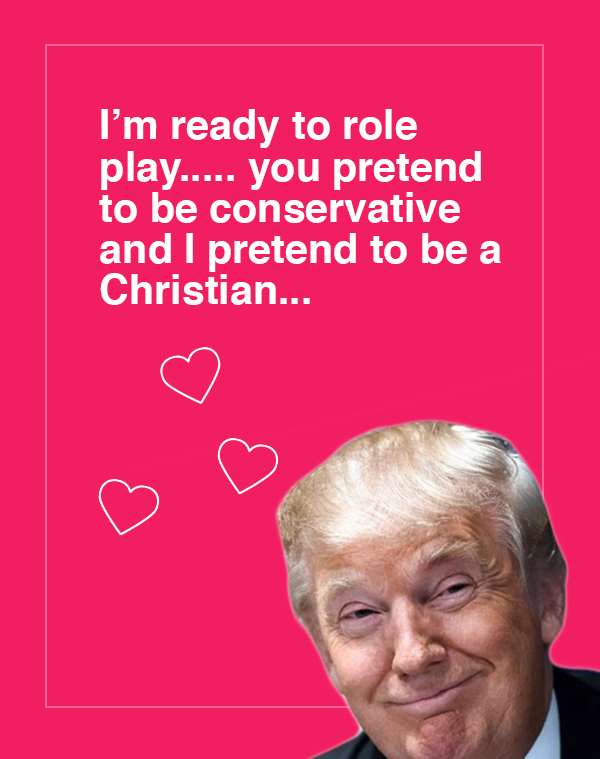 This one definitely won't make Valentine's Day great again: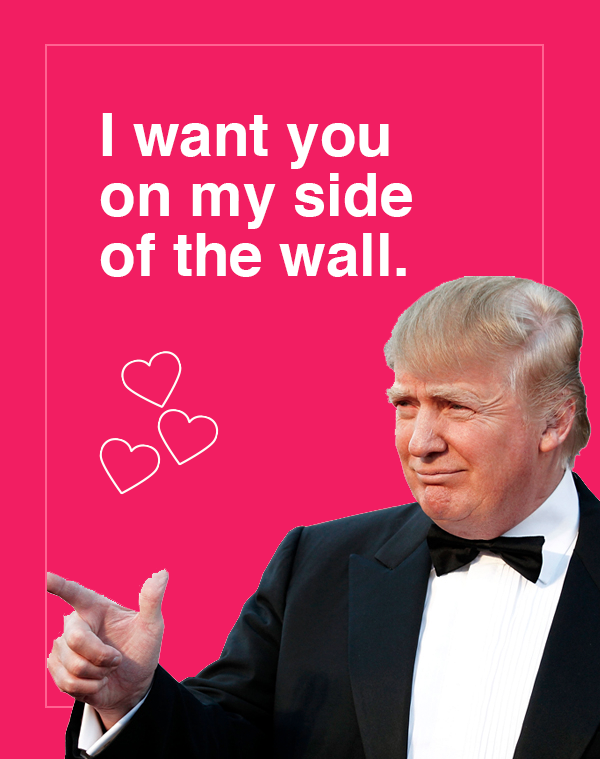 The Imgur user who made the cards is a professional graphic designer who chose to remain anonymous.
"I just made them for shits and giggles, to be honest," he told The Huffington Post. "I wanted to create some really dumb, cheesy and very poorly written Trump Valentine's Day cards to make myself laugh and let it loose on the Internet."
And hey, maybe even end a few relationships in the process.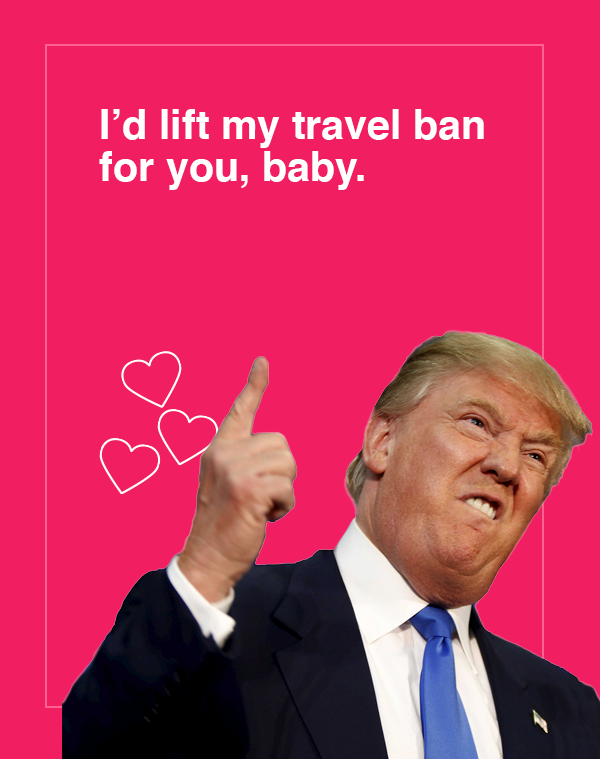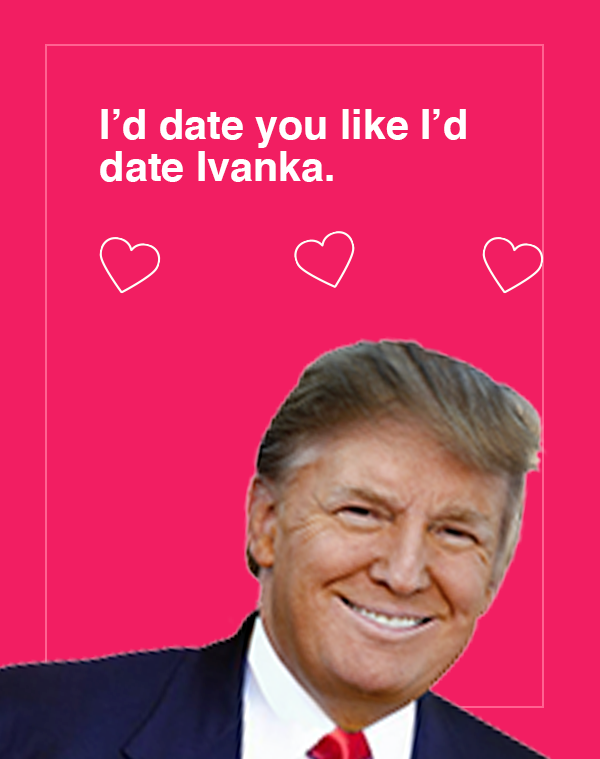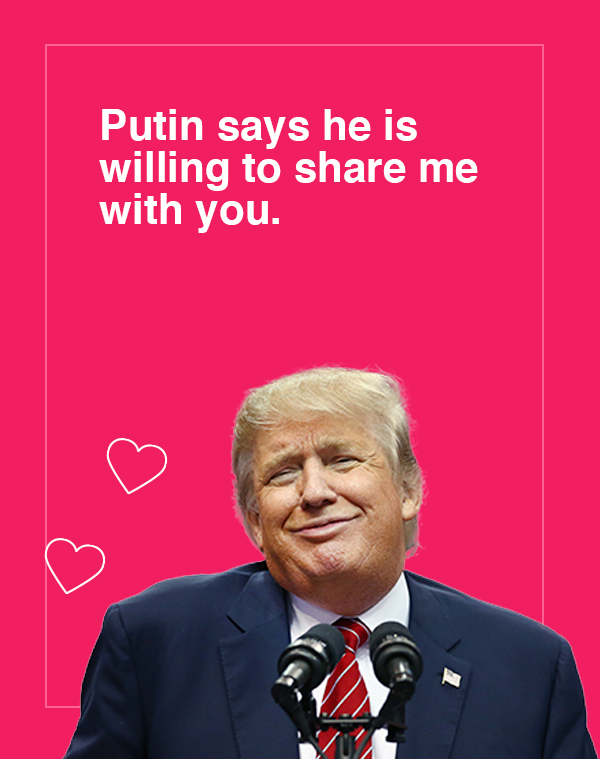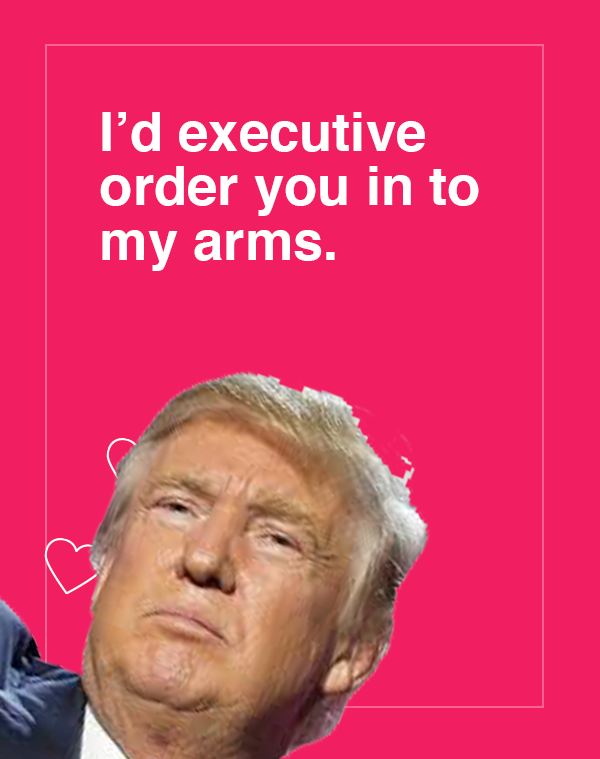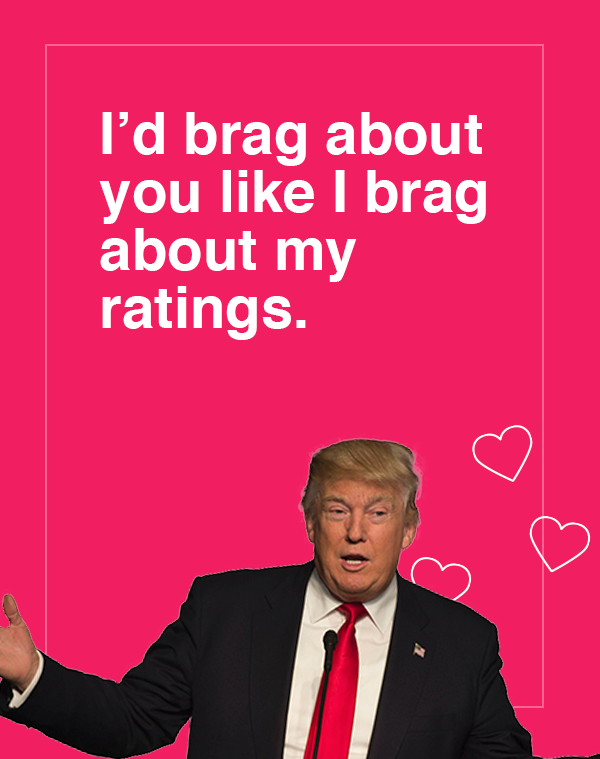 Popular in the Community