 The White House mostly has been tight-lipped about its State of the Union plans, but to the extent that the administration is saying anything, they're looking at Tuesday night's speech as an opportunity to "bookend" their K-12 plans, sources say. Instead of focusing on the compulsive, public kindergarten through high school school system, advocates are expecting the president to offer more of a focus on early education, with a little bit of higher education thrown in.
That might be because the Education Department is already in implementation mode on K-12. Obama campaigned in 2008 on rewriting the No Child Left Behind Act, the 2002 law that expired in 2007. Since Congress failed to revamp it, upon Obama's urging, the administration offered states a way to sidestep the law's punitive regulations: They could get waivers in exchange for agreeing to parts of Obama's education reform agenda. Now, more than 30 states have had their waiver applications approved, and the administration is busy making sure states don't renege on their promises -- hardly the bold rhetorical fodder for speeches like the State of the Union.
"We're expecting to hear that one of the areas he's hoping to do some investment in will be in early learning," said Kris Perry, who heads the First Five Years Fund, an early education advocacy group. The Obama administration previously had states compete in an early education version of its Race to the Top challenge, which Perry said helped states develop the capacity to serve more students. She hopes any new program would build on that growth.
"I hope he [Obama] connects economic growth and jobs to the importance of investing in early learning for families that are low-income and have very young children," Perry said. "There are many two-parent working families that would benefit immensely from having support for their young children."
Steering away from K-12 also would be a smart political choice -- the administration has sparred with its key constituents, the teachers unions, on education reform in that realm.
Dennis Van Roekel, president of the National Education Association, the nation's largest such union, said he would be "elated if he [Obama] talked about early education," adding that pre-school is an important support to any learning that happens later in a student's life.
But even the administration's best-laid plans for early childhood education might not come to fruition. As sequestration looms, the government isn't exactly handing out money for expensive new programs. And a quick look at the fate of Obama's 2012 State of the Union education proposals casts doubt on the feasibility of implementation.
Last year, Obama proposed things like a Race to the Top competition for higher education funding and an increase in Perkins college aid that would connect funding levels to outcomes. But Congress didn't fund either of these initiatives, and Obama has done little for them since last year's speech.
"Some things they moved quite boldly on, and others haven't gotten the same focus," said Kate Tromble, legislative director of the Education Trust. "Presidents can't get funding for everything they want, but it's still incumbent upon them to push the policy envelope."
Tromble added that on the higher education front, she expects to hear more about college affordability, and "some endorsement of MOOCs," or massive open online courses. "We're hoping he talks about the importance of affordability for lower- and middle-income families," she said. But one question remains: "How is the administration going to define the middle class?"
Of course, Obama also is expected to focus his speech on immigration reform and gun control, both broader issues that relate to what happens inside America's schools. In the wake of the Newtown, Conn., elementary school shooting, Obama proposed a set of safety recommendations that would give schools money for more armed guards and social workers.
"I would be shocked if the president doesn't do a paragraph or two on school safety and call out Arne Duncan by name," said Andy Smarick, a former Education Department official who now works for Bellwether Education, a consulting group. "Duncan feels this in his bones from his experience [as schools chief] in Chicago, and he's going to work on this project with the vice president."
Before You Go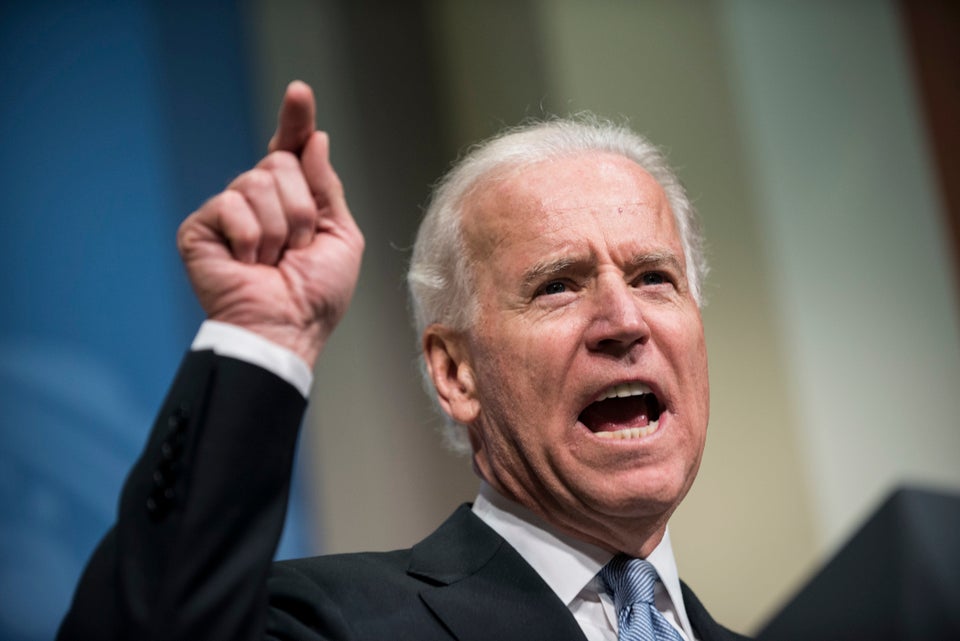 Obama Cabinet: Who's Staying, Who's Leaving
Popular in the Community