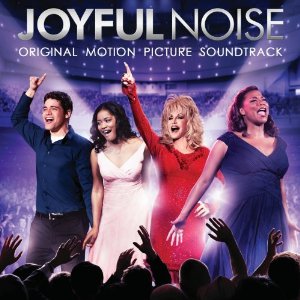 A Conversation with Mervyn Warren
Mike Ragogna: Mervyn, how are you today?
Mervyn Warren: Very well, thank you.
MR: Let's talk about your involvement with the movie Joyful Noise starring Dolly Parton and Queen Latifah. How did you become connected with this project?
MW: Well, I met the director Todd Graff about 16 years ago, he was one of the writers on the film The Preacher's Wife, which is another film for which I wrote, arranged, and produced many songs. Even then, before he started directing films, he told me that one day, he wanted to do a movie and that he wanted me to do it and I agreed. Here we are 15, 16 years later.
MR: How did the creative process work?
MW: In this type of film where there are on camera performances, the music has to be recorded prior to shooting. So, rather than showing me a film that didn't exist yet, he gave me an early script. That was in the summer of 2009, about 3 years ago. His script actually called for songs. He had already chosen some songs that he wanted, but he was still trying to sell the film. One day, he called me and said that he had this crazy idea to stage a reading of the film for potential investors. However, when the script called for someone in the script to sing, he wanted the actors that are a part of this to stand up and sing the song rather than having someone read it. So, we actually crammed some of these songs into the minds of six singers that summer for the reading.
MR: How did he go about choosing the songs for the movie? Were they just some pop and gospel songs that fit the story?
MW: Actually, no. Most of the songs in the movie are pop songs to which I've given a gospel-esque treatment. Todd is a huge fan of music, he's the son of two musicians. He knows what he likes musically, and I suppose as he was writing the story, a couple of his favorite songs came to mind. There were only one or two moments where we actually searched for a song, but generally, he knew what he wanted and asked for those songs pretty clearly--that is, until Dolly Parton joined the project until about a year and a half later. He thought that since we had Dolly doing the project that it would be great to have her write a few original songs. So, there are a few originals in there as well by both Dolly and myself.
MR: And she wrote three songs for this film.
MR: Having both Dolly Parton and Queen Latifah on board must have been awesome for you. Can you tell us how those two singers became a part of the project?
MW: I don't want to misspeak, but I believe Queen Latifah joined the project first. I do know that he wrote Dolly's character with her in mind, though he'd never met her. He wrote Queen Latifah's character with his mother in mind because his mother was, in fact, a choir director. I'm not quite sure who joined first though.
MR: I see. Kris Kristofferson is another of the great artists in this film.
MW: That's right, he plays Dolly's character's husband. In the beginning of the film, his character passes away, and they have to find a new choir director. Dolly's character assumes that she will inherit the choir because her husband was the director. Instead, the preacher gives the directorship to Queen Latifah. That sets up the rivalry between the two of them. And, as they say, hijinks ensue.
MR: (laughs) You also did some acting in this project, didn't you?
MW: Yes, I did. (laughs) I was cast as the pianist for the choir that Queen Latifah directs. Since I was the arranger and producer for all of the songs in the movie anyway, they thought it would be foolish to hire an actor to pretend to do what I already did. (laughs) The funny thing is this is my third time appearing as a pianist in a Queen Latifah movie. So, I have been rather type cast in that role. (laughs)
MR: Mervyn, let's talk a bit about your own music career, like your thoughts on your group Take 6.
MW: Well, I probably wouldn't be standing here right now if it weren't for Take 6. I was 16 when the group was formed, and we weren't singed until about 8 years later when we were discovered by a man named Jim Ed Norman at Warner Bros. I had just finished my masters degree and rather than getting a job, I got a record deal. It was a whirlwind of touring all over the world and singing with all different kinds of people. A few years later, I left the group to pursue producing other artists and writing for film.
MR: In the midst of all of that, you got to work with some incredible people like Quincy Jones.
MW: That's right. Quincy has been an incredible friend and supporter over all of these many years. I remember him telling us back then that his office would receive 200+ cassettes and CDs a day. After he got 20 or 30 copies of the Take 6 demo, he thought that he'd better listen to it. He did, and it's been a friendship that has lasted ever since. I've done many, many projects with and for him over the years.
MR: You also worked with David Foster.
MW: I did. In fact, we were recording Joyful Noise just over a year ago here in Hollywood and David was there recording with Michael Bublé, so I'd see him in the hall all of the time when we were working on this project. He's been a huge supporter. I've done a number of arrangements for him as well.
MR: And you also did some work with the great Arif Mardin, right?
MW: Right. There's a Queen Latifah connection there. We did work with Arif and he was an absolutely wonderful and legendary producer. He actually produced Queen Latifah's first project called The Dana Owens Album and I did some work on that for him as well. So, I have been blessed to be able to work with some wonderful producers and artists.
MR: That's so true, and you've worked on other major films and recordings associated with Sister Act 2, Dreamgirls. Which of your projects would you say had the biggest impact on your life?
MW: Probably my work on the Handel's Messiah Soulful Celebration album, which was an all-star collection of reinterpretations of the songs from the Messiah that I largely reduced. There were 14 or 15 cuts and I produced about half of them, one of the most popular being my arrangement of the, "Hallelujah Chorus." Everybody from Chaka Khan to Phylicia Rashād was singing on that track. We won a Grammy for it, and the performance of that song at the Grammy's that year was spotted by some people at Disney. I got a call literally a day or two later from them asking if I would be willing to come and work on a project for them and I said that I'd love to. That project turned out to be Sister Act 2, so a month later, they flew me out of Nashville were I was living and Sister Act 2 became my first big movie project. I've been in LA ever since. I never even went back to Nashville to get my belongings. (laughs)
MR: You also won a Grammy for that film, bringing your grand total to five Grammys, right?
MW: That's right. The first four were won as a part of Take 6, and the last one was for the Soulful Celebration album. I've received a total of 10 nominations.
MR: I have to say that I think you were robbed on a couple of those.
MW: I do too. (laughs) Especially for,"Why Do The Nations..." from Soulful Celebration. That arranging category is so loaded. It was very difficult when I was in my thirties to compete with the likes of Nelson Riddle, Johnny Mandel, and Henry Mancini, some of the very same people that influenced me. That particular category is just loaded with so many talented people that, I have to say, it really was an honor just to be nominated with those guys. That's a tough category to win.
MR: I can imagine. I must note, though, that you have become one of those arrangers one must compete with.
MW: Well, thank you very much.
MR: Getting back to Joyful Noise, can you tell us about some of the greatest moments you had making this film?
MW: We had so much fun making and recording the music for this film. Not to say that it wasn't a lot of hard work, because it was. I think I arranged and produced 13 songs for this film in various styles. We just had such a great time. It's also great to have a director that appreciates music so much. Of course, when you're producing music for a film, the songs have to fit the story. Had I just been doing a record, I might have done something different with "Man In The Mirror," but it has to serve the arch of the choir and the story. Part of the story is that the choir starts off a bit more conservative and throughout the film, they become a bit more contemporary. So, that's a subtlety that had to happen in terms of instrumentation. I had so much fun. I got to stay in LA this time and record it with professional singers, which was really my dream. This was one of the best vocal groups I've ever had in the studio, and I was really pleased to get to work with them.
MR: Great. Speaking of great singers, you've also worked with The Manhattan Transfer.
MW: Yes, I have. I grew up listening to them, and I was so flattered and honored when they called me to write some charts for them. I've always been a fan and I wish I heard them more. Love them to death.
MR: Yeah, me too. No, you mentioned Michael Jackson's song "Man In The Mirror" that appears in the movie. Was that a particularly touching song for you to work on?
MW: Absolutely. I only worked with Michael posthumously, I always wanted to work with him, and we had so many mutual friends like Quincy and Siedah Garrett who wrote the song, "Man In The Mirror," with Glenn Ballard. I never actually got to work with Michael, though I met him backstage at Radio City a few years ago during the Grammys. It wasn't until after he passed that I was called in to work on the single "This Is It" that went along with the film by the same name. But it was truly an honor to be able to work on "Man In The Mirror," especially since my friend Siedah wrote the song. It wasn't until after Michael's death that anyone produced "This Is It" because they literally just found these demos in a vault and gave it to me and asked me to turn it into a record.
MR: That's so great. And Randy Newman is in the Mervyn Warren story.
MW: It was through Randy that I met my recording engineer for Joyful Noise. I met Randy working on James And The Giant Peach, which was right after Sister Act 2. After Sister Act 2, I started getting invitations to work on tons of projects. Randy had written a song for that movie, but didn't have time to arrange and produce the song. So, the team at Disney asked me to do it and I stepped in and arranged and produced a song that Randy sang called "Good News." We had a blast. That was also a highlight of my newly budding LA career.
MR: Very nice. What are some of your favorite projects that you've worked on?
MW: One of the ones that sticks out is Whitney Houston's Christmas album. I love Whitney more than anybody, and we did a Christmas album back in 2003. For whatever reason, it was released but not heavily promoted, but I had a lot of fun working on that and I'm really proud of the album. Another project would be my work on the film The Wedding Planner. That, I believe, was the first time that I got to work on a big Hollywood comedy and do a broad, comedic, orchestral score. I had a lot of fun with that one, and it's one of my favorites. And, of course, anything I did with Quincy Jones. He was so great to work with and learn from and I'm honored to get a call from him every once in a while to work with him. I recently did a couple of cuts on his newest project that was produced by other people, instead of producing them himself, which is usually the case. I could go on, but those are a few of my favorites. Do The Right Thing and the A Raisin In The Sun remake for ABC were also great projects to be able to work on.
MR: Do you have any advice for new artists?
MW: You know, the business has changed so much since I started that the first thing I would say is that if you believe you have the talent, persistence and tenacity, they are probably some of the most important qualities to have apart from talent, of course. I think it may take even more effort and "stick-to-it-iveness" to make it in today's industry. Of course, I grew up in Alabama where no one made money doing music unless they were a teacher, but I knew what I wanted to do. Despite people telling me that I was talented but needed to get a job, I refused and said that this was what I wanted to do and said I'd be fine. Fortunately, it worked out. So, what I would say to people is stick to it and don't let anyone dissuade you.
MR: Todd, the director of the film, also shared this about the film: "The movie is about the sheer joy of choral singing, being a part of something greater than yourself in order to create something beautiful. But it's also about dedication to a craft, working ethic, and professionalism."
MW: Yes, that is exactly what the story is about. One of the things that I love about this film is that it's not another story where we just stuck a couple of songs here and there - Todd carefully selected each of these songs and made sure that they were each telling a part of the story in one way or another. Kudos to Todd for choosing them rather than just saying, "Now there'll be a song," because that is so important. I am just really proud to be a part of this project.
MR: What does the immediate future hold for you?
MW: The immediate future for me is the premier of the movie followed by performances on David Letterman and The Today Show with Queen Latifah and Dolly Parton. Then we're excited for the film to open Friday, January 13th.
MR: Well, all the best to you on Friday the 13th. I'm sure you'll have great luck, despite the spooky date. (laughs)
MW: Thanks, Mike. I'm not superstitious, so I'm sure it'll be great. (laughs)
MR: Wonderful. Meryvn, thank you so much for taking time out of your busy schedule to chat with us.
MW: Thanks so much for having me, Mike.
Tracks:
1. Not Enough - Dolly Parton and Queen Latifah
2. Man In The Mirror - Keke Palmer
3. Maybe I'm Amazed - Jeremy Jordan and Keke Palmer
4. In Love - Kirk Franklin
5. Fix Me, Jesus - Queen Latifah
6. From Here To The Moon And Back - Dolly Parton, Kris Kristofferson and Jeremy Jordan
7. I'm Yours - Keke Palmer and DeQuina Moore
8. Mighty High - Karen Peck
9. That's The Way God Planned It - Ivan Kelley feat. Our Lady of Perpetual Tears Choir
10. Higher Medley - Queen Latifah, Dolly Parton, Keke Palmer, Jeremy Jordan, Andy Karl, Angela Grovey, DeQuina Moore
11. He's Everything - Queen Latifah, Dolly Parton, Keke Palmer, Jeremy Jordan, Andy Karl and DeQuina Moore
12. Joyful Noise Suite - Mervyn Warren
Transcribed by Evan Martin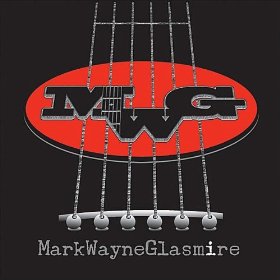 A Conversation with Mark Wayne Glasmire
Mike Ragogna: Mark, you've had an international hit for 9 weeks with "I Like
You." Why do you think the song's message resonated around the world?

Mark Wayne Glasmire: I think the simplicity of the song is what made/makes it popular. With all the negative stuff going on in the world, sometimes it is nice to have something simple and happy to listen to. I am hoping it will be as successful in the US when we release it here later this Spring.
MR: What inspired you to write the song, what's the story leading up to the
recording?

MWG: I tend to write a lot of serious ballads and I really felt the need to write something a little more fun and light. It took me about 30 minutes to write the song. I have always been a big fan of Jimmy Buffett and no one writes as much fun stuff as Jimmy, so with that in mind, I wrote "I Like You." I tried on several occasions to get it to Jimmy but never got it to him.
MR: Mark, your new EP includes "I Like You" among others. What was the creative process for the tracks, both in the songwriting and recording, and what motivated your finally getting to work on the project?
MWG: I actually recorded 13 songs for this project. We were originally going to put all 13 on the CD but decided to follow the trend in Nashville right now which is to release a "6 pack." We added a bonus track, so there are 7 songs on "MWG." The original 13 tracks represented a broad range of my material. Some of the songs are new and were written for this project and some were a little older. I tried to show a little more diversity in this project. As mentioned earlier, I tend to write a lot of ballads, but this project has a little bit of everything. I am pretty happy with the selections because I show I side of me that people don't usually get to see--more energy, more opinions and some plain silliness. If I have one regret, it is that I didn't put all 13 on the disk. But hey, that just means I will get the next project out quicker. (laughs)

MR: Your EP also features the single "Going Home." What are your personal thoughts on that song's message and what inspired its creation?
MWG: "Going Home" is a very special song. I wrote it after having a conversation with a very good friend of mine that was 2 weeks away from retiring from the US Marine Corps. He called me as he was driving north on I-95 from Quantico, Virginia, where he was stationed, back to Pennsylvania where his family was waiting. We had a very candid conversation and talked about lots of things, but mostly where he had been and where he was headed. He had an amazing 36 year career, joining the Marines as a 2nd Lieutenant right out of college and gradually advancing to the rank of 3-Star General. The song is almost verbatim. It was early November, he was leaving behind part of his identity, he wasn't sure what was going to happen next, he would miss some things and not miss others and so forth. He also knew that he would have a chance to reconnect with his family. I asked him, "Hey Rick, of all the places you have lived, all over the world, why Pennsylvania?" He said, "Cause it's home."
MR: There's also a video connected with the song. What's the "making of" story?
MWG: Harold Jarboe of Bell-Jarboe Films, was the producer/director and wrote the "treatment." He immediately connected with the subject and the "hero" of the song. We shot the whole thing in one day on location in Nashville and surrounding areas. We started at about 7AM and ended at about 9PM. We had some really good luck while shooting including sunshine in the morning, a brief shower in the afternoon, and some horses running through a meadow in one background shot almost on cue. This was my first "scripted" video, so I was a little nervous, but it was a great experience. We are already planning the video for the next single.
MR: A portion of the sales is going toward what organization?
MWG: I am proud to be donating proceed to Combat Marine Outdoors. CMO is a non-profit organization that reaches out to wounded vets (all branches of the service, not just Marines) and takes these heroes on an outdoor adventure. Sometimes it is a hunting trip or some other type of outdoor activity. The idea is to help get these men and women back outside. It is a small organization and they need all the help they can get. You can get more info at: http://www.combatmarineoutdoors.org/
MR: Your song "Last Of A Dying Breed" also carries a strong message or two. Can you go into them?
MWG: I affectionately refer to this song as my "soap box" song. My parents were pretty strict when I was growing up, we were taught respect for others and ourselves, accountability, responsibility, belief in God and country, to be grateful for the gifts you receive and to be willing to stand-up for what you believe in. I didn't always understand what my parents were trying to say or accomplish, but I do now and am truly grateful. Over the years, I have noticed a change in the way parents raise their children. It seems that more parents today want to be best friends with their kids rather then teach them some of the things I mentioned. I am not saying that you shouldn't be friends with your kids, but I believe that you need to be a parent first. Just my opinion of course.
MR: Were you surprised with your win at the Chris Austin Songwriting Contest in 2010?
MWG: Yes, I was very surprised. There is a lot of really good talent in that contest. It is funny because I had entered that particular contest several years in a row and never got selected. I was literally thinking to myself, "This is it. If I don't get in this year, I am not entering again!" So, not only did I get in, but I won the country division.
MR: Mark, what's your advice do you have for new artists?
MWG: It is a really tough business. Remember that it is a business and treat it as such. Be professional, passionate, always work to improve your craft, and above all, never, ever give up!
MR: What does the future hold for Mark Wayne Glasmire?
MWG: I have been doing this a long time, but only recently started doing it full-time. It's been exciting, adventurous, and yes, even a little scary, but I feel like I am finally hitting my stride. I'm currently lining up gigs for 2012 and beyond with as much writing and performing as possible. The best is yet to come.
Tracks:
1. Last of a Dying Breed
2. I Like You
3. Going Home
4. The Last Goodbye
5. She's Got It All
6. Now I Believe
7. The Moment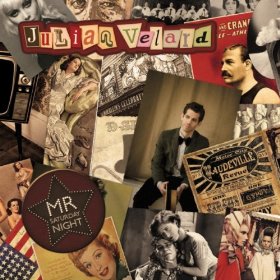 A Conversation with Julian Velard
Mike Ragogna: Hi Julian, or should I call you Mr. Saturday Night?
Julian Velard: For the purposes of this interview, It would be helpful if you did.
MR: You got it. So, Mr. Saturday Night, why Mr. Saturday Night?
JV: When I was writing the album, I had a character in mind. I was living in England and had been dropped from a major label. It was a hard time. Up until that point, I was just another heart on my sleeve singer-songwriter. But after that experience, I had all this anger and frustration. So, I decided to smile through the pain. I started writing songs from the perspective of a worn out entertainer, a legend in his own mind. I love the Billy Crystal movie, Mr. Saturday Night, which is about the greatest comedian you never heard of. I felt this album fit nicely into that vibe: the greatest musician you never heard of.
MR: If it feels like "Love Again For The First Time," will it be the last time for a while?
JV: I wrote that one back in my "heart on my sleeve" phase. It's from the previous record. I've been in love twice since then. Go figure.
MR: When you fall in love, like you say in "Sentimental," are you truly a sentimental fool in love?
JV: Absolutely. I do the same thing every relationship...I have an idea of the person I wanna be with and I'm constantly comparing it to who I'm actually with. It never matches, and then I do stupid things like stay up all night and think about it. Isn't that the definition of a sentimental fool?
MR: (laughs) I guess. What exactly did you do to finally get to be the guy who got to be with her in "The Guy Who..."?
JV: Women never tell you what they want. The songs sounds exuberant, but really, it's about exhaustion. I am willing to do and have done all the following things for love: Catch a bullet in my teeth, push ups in the desert heart, tame a lion, get black and blue from boxing with a kangaroo. You know, the works.
MR: You've been compared to Nilsson, Tom Waits, Elton John and Randy Newman. Are any of these guys influences? Feel any pressure to live up to that bar?
JV: I love all of them and look at their output in amazement. I'd love to make a record like Tumbleweed Connection, Little Criminals, Swordfishtrombones, or Aerial Ballet. It's a shame that storytellers aren't as much in vogue. That music was considered "pop," and it was amazing.
MR: For the most part, your writing style and Mr. Saturday Night's production seem intentionally in a classic seventies. Was it?
JV: I definitely wanted to make a truly "retro" record, tip my hat to the music I love. Also it made sense for this album cause of the kind of songs I was writing. I don't know if the next one is gonna be so 1976. Maybe I'll make it more modern, more of a 1977 kind of vibe.
MR: (laughs) Your ode to fantasy singing, "Me And My Mirror On A Saturday Night" has the lyrics, "Call me crazy, call me Aladin Sane," and calls out "All The Young Dudes" "singing with the spiders tonight," all obvious shoutouts to David Bowie. Did you really fantasize about being Bowie?
JV: I love the idea of having a party when you're alone. The song is about the king of the losers, singing into his hairbrush in his bedroom mirror, watching old movies, reaching out across the internet to the others like him. It's a call to arms for the dorks. I feel like underneath the makeup, Bowie was one of those dorks. And really, who's doesn't love Bowie? He was the coolest, and the songs were incredible.
MR: How did your musical and theatrical sides develop? What's your musical history?
JV: I've always had a bit of theater kid in me. I went to LaGuardia High School for the Performing Arts in New York City, a.k.a the school from Fame. When I left for college, I tried to hard to conceal my show biz aspirations, but the older I get, the more I let it hang out. I love the old school idea of glamor, tough guys with a heart of gold a la Bogart, Brando and McQueen. Plus every girl loves the guy who plays Sky Masterson in their summer camp production of Guys & Dolls. FYI that wasn't me, but I would have been perfect for the part
MR: What advice do you have for new artists?
JV: Do something crazy. Mainstream music is all but gone and all that's left are niches. Your chance for success is just as great if you're Nickelback or Weird Al. And make sure you love it, 'cause in the end, that's all you can count on.
MR: Do you see an eventual return to the classic singer-songwriter approach to recording?
JV: In pop music? I don't know. The future looks pretty strange and unpredictable. The other night, I dreamed Twitter started limiting songs to 140 characters. I'm happy to carry the torch 'til the good old days return, and keep my fingers crossed all the while.
MR: Any parting words of wisdom?
JV: Be like Mike: Tyson, Jordan, Jackson. And Go Knicks!
Tracks:
1. Me And My Mirror On A Saturday Night
2. Love Again For The First Time
3. Sentimental
4. No Wrong
5. Fellow Americans
6. On To Something
7. Soundtrack Of My Life
8. The Guy Who
9. Everybody Wants To Be Famous
10. Still In Love
11. Take The Money And Run
12. Another Guy's Song
Popular in the Community