"This week alone, I have 50 girls to harvest from the "cream", not an easy task! You'd think the selection process would be easy, but it's not"....Dallas's voice trails off as she checks her phone. Meet Dallas, she is a Broker. Not a Finance Broker, not an Energy Broker nor an Oil and Gas Broker. She is a "Spoil" Broker. Her position is to provide only gorgeously fit and highly intelligent sexually adventurous women to a market booming with a society willing to spend $100k a year for a membership to a Brokers private club. A Broker who will do all the leg work to find its client's just what they need, a date.
Being a Broker, Dallas and her menu are available to her clients 365 days a year 24 hours a day. Alphabetized with photos and stats for each is how one peruses the menu. Blonds, Brunettes, Red heads, Green eyes, Blue eyes, dark Brown eyes, with a Masters in Genealogy, a PhD in Philosophy etc., you dream it and she is on the menu. And if she's not, Dallas will find her.
I call them "Spoils" because these women are highly sought after and once you've been with one of them? You're spoiled. They are status symbols." She describes them as easy rides worth every penny like that of a $200k Bentley package.
And what will a Spoil of your choice set you back? A mere $20K for 6 hours of time, money directly deposited into the companions account before the night begins. "Penny's when you think of the quality of the woman on my arm when I attended an event at the Musee du Louvre in Paris this past November" says Jeremy, a bachelor with a penchant for beautiful women. Jeremy says that the $100k fee he pays is "well worth it." As a Wealth Manager, his time is exhausted with his clients and their needs. And all the money in the world does not buy him time, so most nights he flips through Dallas's online menu. Adding his selection to the cart sends an automatic confirmation to his companion, transaction completed. A service that gives Jeremy top tier access to only the best money can buy in a companion.
And how does Dallas find her girls? "It's simple, I ask. If I see a gorgeous girl getting out of an expensive vehicle, or she's at the gym and she's physically fit, I know she expects more for herself. So, I ask. These girls become social companions, not prostitutes, there's a huge difference."
Dallas says that she has refined her service and describes her earlier days in the business as disastrous "having been local meant that the selection was limited in rotation" and her "gents" were quickly dissatisfied. "I had to up my game and provide a leaner selection of quality goods, up the price and boom! It's all about supply and demand. You never show all your cards and my companions are expert poker players. The only one who will know what you paid for is you and your Spoil."
Dallas says that all the companions she employs are fluent in no less than 4 languages and are experienced world travelers noting that most have studied abroad as their families were in the Oil and Gas industry. "They have to be, if they weren't they'd seem novice to luxury and we can't have that!"
Dallas says that most are professionals who work the hours they want as they all, but a few, have full time jobs and make the equivalent to a yearly salary in a few months.
Dallas says that she is now offering a stable of men to her clients as she has found that women are just as interested in her services now as men have been all along. I wonder if she offers her services to the LGBTQ community and Dallas says "absolutely". Dallas says that her services are for everyone to enjoy, so long as her membership fee is paid and they pass a background check, no one is ever turned away.
Hired for 2 "socially challenged" brothers, sons of an Energy Tycoon worth over $500 million who can buy anything in the world, 2 Beauty Queens have been added to the cart for his offspring. I wonder what fetish the Beauty Queens have mastered and will they provide that tonight "I'm legally bound so I cannot discuss that, but I can tell you that their dates have never been with women, if you can believe it. The girls know that this is a business and a quality product is what I deliver. What happens tonight will be between them, so long as it is within the allotted time, my client is happy with the outcome and the girls are safe? That's all I care about."

Dallas says that her requirements are simple as she asks her employees to stay fit, eat healthy keep up with relevant topics and have fun. Something that was required of her when she was a "Sugar Baby" to her first client when she was 18 years old. "After 7 years, once I turned 25 years old he didn't want me anymore." Dallas says that her Sugar Daddy told her that "one man's trash would be another man's treasure" when he told her he was sure someone else would want her. So she decided to turn her experience into a business.
As long toned legs emerge from a Towne Car delivering the Beauty Queens to The St. Regis, 2 men in their mid-30's approach them and introduce themselves as they will be escorting the 2 beauties this evening to their Father's fete. You are reminded that all men are the same and having a gorgeous woman on their arm carries a certain amount of status. And these 2 women were hand selected by their Energy Tycoon Father, for a reason. Something they couldn't do for themselves, but with enough money comes the opportunity to peruse the menu and just like driving a Bentley, this too carries a certain amount of status. And the ride these 2 men are going to have tonight I'm sure will be the ride of their live.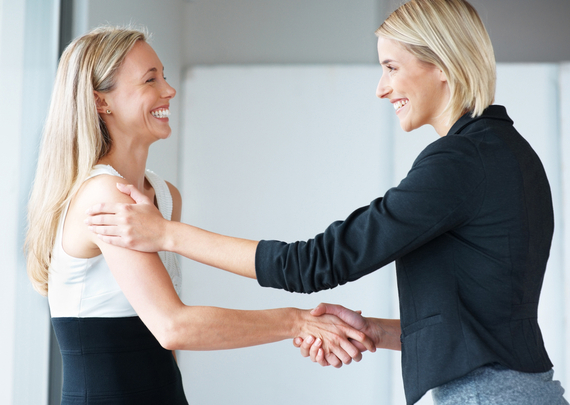 REAL LIFE. REAL NEWS. REAL VOICES.
Help us tell more of the stories that matter from voices that too often remain unheard.