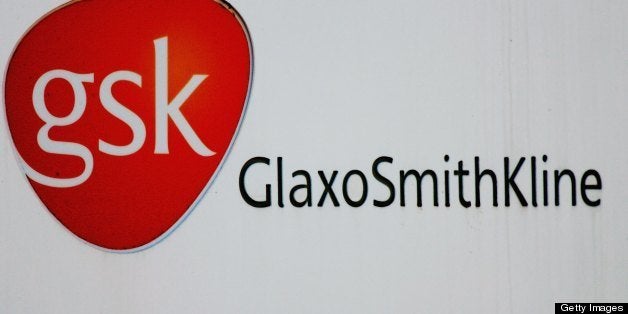 * GSK to get up to $200 mln over five years under BARDA deal
* Incentive for antibiotic R&D at time of rising resistance
LONDON, May 22 (Reuters) - The U.S. government has signed an antibiotics development deal worth up to $200 million with GlaxoSmithKline to tackle the dual threats of drug resistance and bioterrorism.
The collaboration, the first of its kind between Washington and a drug company, will allow funding to move around GSK's antibiotics portfolio rather than focusing on a single drug candidate.
The rise of antibiotic resistance is causing alarm among governments worldwide, leading to warnings from officials such as England's chief medical officer Sally Davies that the issue is a "ticking time bomb" threatening public health.
Thomas Frieden, director of the U.S. Centers for Disease Control and Prevention, recently called for an urgent fight-back against "nightmare bacteria".
At the same time, there is concern about the potential threat from terrorists who might use infectious agents such as anthrax and plague as bioweapons.
The collaboration between GSK and the Biomedical Advanced Research and Development Authority (BARDA), part of the U.S. Department of Health and Human Services, will study potential new drugs to treat conventional pathogens and those that could be developed into weapons.
Britain's biggest drugmaker said on Wednesday it would receive $40 million for an initial 18 months and up to a total of $200 million if the agreement is renewed over five years.
The problem of antibiotic resistance and the rise of so-called "superbugs" that cannot be treated with traditional medicines has been growing for years, but drug companies have been reluctant to invest in new medicines because of poor returns.
Patients tend to take antibiotics for only a short period, prices are traditionally low and any new antibiotics are likely to be reserved for serious infections - once again minimising the sales opportunity.

David Payne, head of GSK's antibacterial discovery unit, said public-private partnerships, like the one with BARDA, were a key part to solving the problem.
GSK is one of relatively few large pharmaceutical companies still pursuing research into new antibiotics - but its scientists still have to put forward a viable business case internally for their research.
The financial support from BARDA is therefore a big help and will mean that experimental compounds are developed faster than would otherwise have been the case.
"This is a significant step forward because it enables us to share the cost of developing antibacterials," Payne said in an interview.
The compounds covered by the BARDA deal are still in initial Phase I testing, which means it will be several years before they are approved for use - assuming they succeed in later clinical trials.
A joint oversight committee, including representatives of both BARDA and GSK, will monitor progress of the experimental medicines, make decisions on allocating funds and decide whether compounds should be added or removed from the programme.
GSK, along with other drugmakers, already has separate contracts with BARDA for other specific drugs and vaccines.
The decision to adopt a "portfolio approach" this time, however, makes the arrangement much more flexible, since it means work can move swiftly to other molecules if a particular drug candidate fails in tests, as often happens.
"It reflects the reality of what goes on in drug discovery ... you want to be able to easily move money from one molecule to another," Payne said.

Related