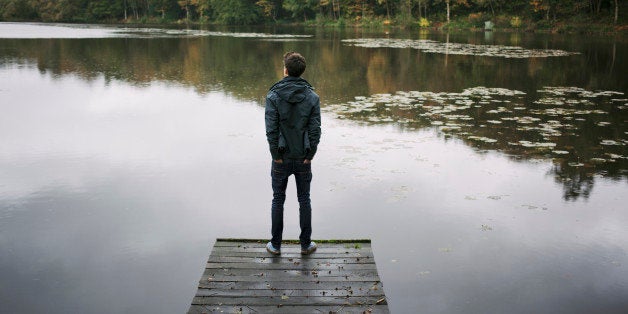 Throughout the next few months, HuffPost Teen is highlighting the way teens think and feel about sex through anecdotes written for our series, "Teen Sex: It's Complicated." All of the authors are teenagers who have agreed to be published anonymously. If you want to share your thoughts, join the conversation here.
I'm a 19-year-old guy and honestly, sex seems like more work than it is play. As most realize, there is immense societal pressure on males to get their first sexual act over with as soon as possible; in a sense, the message is that you aren't really a man until you've been with a woman. As you might guess from the title, I've never been with a girl, despite my efforts.
It's not that I have never had the opportunity; sex has been offered to me more than once, but it didn't seem right at the time. Also, I'm not waiting for religious reasons. I have always had this idea that I would meet the right girl, that sex would come naturally, and we would be happy together.
It was my hope that all of this would happen in the later years of high school or perhaps when I left for college. When it didn't quite work out in high school, I thought that I was bound to meet the right girl with thousands and thousands of people around. But so far, it hasn't happened yet.
Naturally, I avoid the negative social stigma of being a virgin by lying about it. I tell them that I had a girlfriend before I left (which is true) and that we had plenty of sex (which is far from the truth). But how would my buddies know who my girlfriend was back home or how far we had gone sexually? They might notice how few dates that I go on, or that most of my incoming texts are from other guy friends. But they have no solid proof that I am a virgin.
For the record, I don't blame women for my sexual status. I blame myself. While I want to finally lose my virginity, I don't want to sacrifice my moral integrity to get sex. Basically, I want to attract a girl fair and square. Too often I've seen other guys, even my friends, tell a girl whatever it was they thought she wanted to hear just so they could get in her pants. Sometimes a relationship with an explosive end followed, sometimes not. Either way, it ended with a girl nursing a broken heart. I never want to be that guy who crushes a girl just for sex. I like to think that this is the right way to go about having sex for the first time, but part of me doesn't agree. There is a part of me that tells me that I'm a failure, that I'm too scared of not succeeding to even try. That my being a virgin is my fault because of my failure to take action and to be desirable.
To me, the word "sex" brings to mind the emotions of both failure and isolation; failure to act and to be a man, and isolation from my non-virgin friends who think I'm one of them.
Before You Go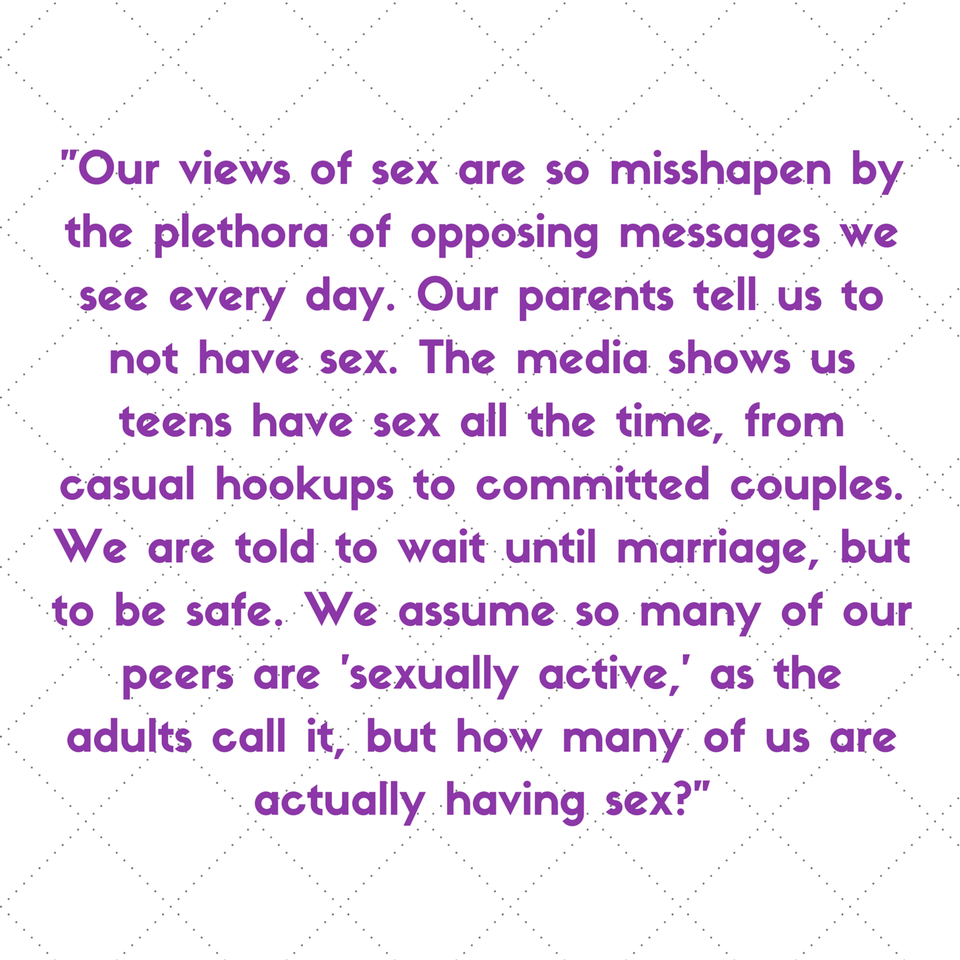 Teen Quotes About Sex
Popular in the Community