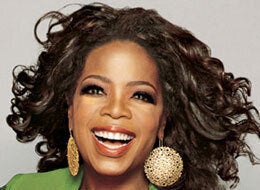 With the final episode of The Oprah Winfrey Show airing on May 25 I figured it would be relevant to visit one of Oprah's favorite cake places. The other day I went to the Ice Box Café in Miami for coffee and a slice of their divine strawberry shortcake. The café serves healthy, clean food and wonderful cakes that are all natural and worth going off your diet. It's such a low-key place but it caught my eye when I learned that The Oprah Winfrey Show said it served the best cake in the country. That's a huge claim and they live up to the hype.
Besides the location on Lincoln Road there is an Ice Box Café in Miami International Airport and you can order the cakes online. I interviewed the owner Robert Siegmann to find out how he runs such a great operation.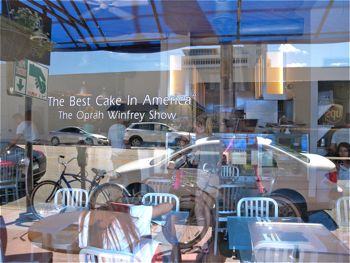 Jordana Zizmor: Why did you name your restaurant The Ice Box Cafe?
Robert Siegmann: The concept is meant to invoke the way things used to be done with a contemporary spin. It used to be that everything was homemade and done by hand. Also, the physical space of the café has an industrial feel.
JZ: When was the Ice Box Café on Oprah?
RS: In May of 2006.
JZ: When that happened did everything just blow up?
RS: 2006 was a great year to begin with and a lot of things were coming together. The entire Oprah experience took it over the charts. Dealing with her staff was an amazing experience in itself. Then to get the visibility across the whole country was really huge.
JZ: What cakes were voted the best?
RS: Well they sampled and loved a few of them. They loved the chocolate bomb, the strawberry shortcake, the coconut butter cream cake and the cinnamon cake, which we no longer make. It was really the bomb cake that they fell in love with. The bomb is a dense chocolate cake filled with chocolate mousse and a layer of cheesecake.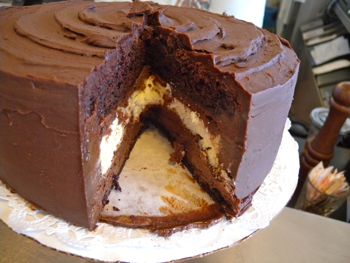 JZ: You are in such good shape, what do you eat everyday?
RS: When you are in the middle of all these sweets you don't crave it as much. When I want sweets I go for donuts or chocolate truffles. The truffles are great because we only use the best quality chocolate and they are small.
JZ: Are you from Florida?
RS: No I was born in New York and grew up in Mexico City. I lived in Mexico till I was 18. I didn't arrive in Florida until about 14 years ago. I opened Ice Box Café in 1998.
JZ: Were you always in the restaurant industry?
RS: No, not at all. My background is in performing arts. I worked on Wall Street in New York for a bit then I switched to catering.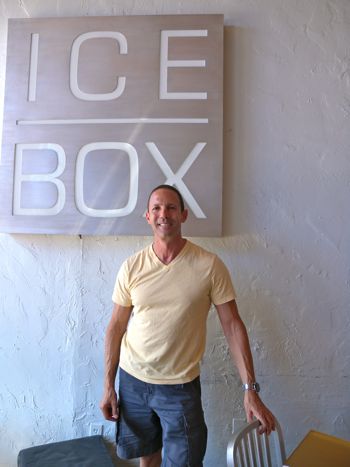 JZ: What made you decide to move to Miami?
RS: It got so cold and gray in New York that I had to move. After a really bad winter I just had enough. I had been coming to Miami for ages and I knew it was a really young and hip environment. It's the kind of place where if you have a really solid concept it will go a long way. It's been over 15 years since I opened here and it's done really well.
JZ: When did you open in Miami airport?
RS: We opened last September.
JZ: Has the business in the cafe changed since the airport location opened?
RS: The brand has gotten a lot more attention. We have our customers going to the American Airlines terminal just to eat our food. The two restaurants are very different. The cafe is full service and the airport is quick service. It's a very different dynamic, but we have managed to not make it feel like a fast food place. Typically, you don't find restaurants veering off their model and we created something totally separate for the airport. Our bestselling items are all from the grab and go section. Even if travelers have a lot of time they want to spend it and eat right at the gate.
JZ: What cakes are your bestsellers?
RS: At the airport it's the key lime pie. We can't make it fast enough.
In the cafe it's between the Bomb and the carrot cake. In the airport we had to rename the bomb the chocolate delight.
JZ: What do you know now that you wish you knew when you opened?
RS: Our growth has been really slow and deliberate. I think that's a healthy way to run a business. All too often businesses get caught up in trying to make a big financial impact and they hurt themselves by sacrificing quality or diluting the brand. I'm not saying 13 years is the right amount of time and it may have been excessive. Certainly, we strengthened the brand and we learned definitively what our customer base wanted and we got smarter in the process.