Jahmani Swanson is only 4 feet, 5 inches, but he stands tall among basketball players -- even those who are a couple feet taller than him.
Swanson, 29, is a star player on the New York Towers, a team where all the players are short in stature, but long on proving a point that little people can play with the big boys.
"People think if they're bigger than me they can post me up, but just because I'm small it doesn't mean I'm weak," Swanson told Barcroft TV/ "I face it when I'm on the street and I face it when I'm on the court but it's a stage and I love showing what I can do."
Swanson, who Barcroft dubbed "The Michael Jordan of dwarf basketball," was born with a form of dwarfism, but has been a hoops fan since childhood.
"I was sleeping with a basketball instead of a teddy bear when I was a kid. All I wanted to do was play. I was a huge fan of Michael Jordan and if he was playing then I was playing," he said, according to the Mirror. "My mother had to tell me many a time to stop playing ball at 12 o'clock in the middle of the night because they got tired of hearing the ball bounce and things breaking."
"I can guard anybody who's putting the ball down on the floor," he told WBUR.com. "That's the thing. You don't want to put the ball down on the floor. And if you are going to put the ball down on the floor, you should protect that ball. Otherwise it's my cookie.
"People feel that because of my size, I can't take it in. You know, they're expecting me to shoot, but they be amazed by it because I like to drive."
Swanson believes he would be playing in the NBA if he were just half a foot taller, but insists he has no regrets about how things turned out.
"If I was 5-foot-1, I'd be the best in the world and a lot of my fans say I am the best player in the world anyway," he said, according to the Daily Mail. "But I wouldn't trade this. I've never in my life said I hate being short. I'm doing everything I would do if I was tall and now when I walk outside I feel like I'm six foot, eight foot, nine foot, whatever. I still get seen and I still do what I'm doing."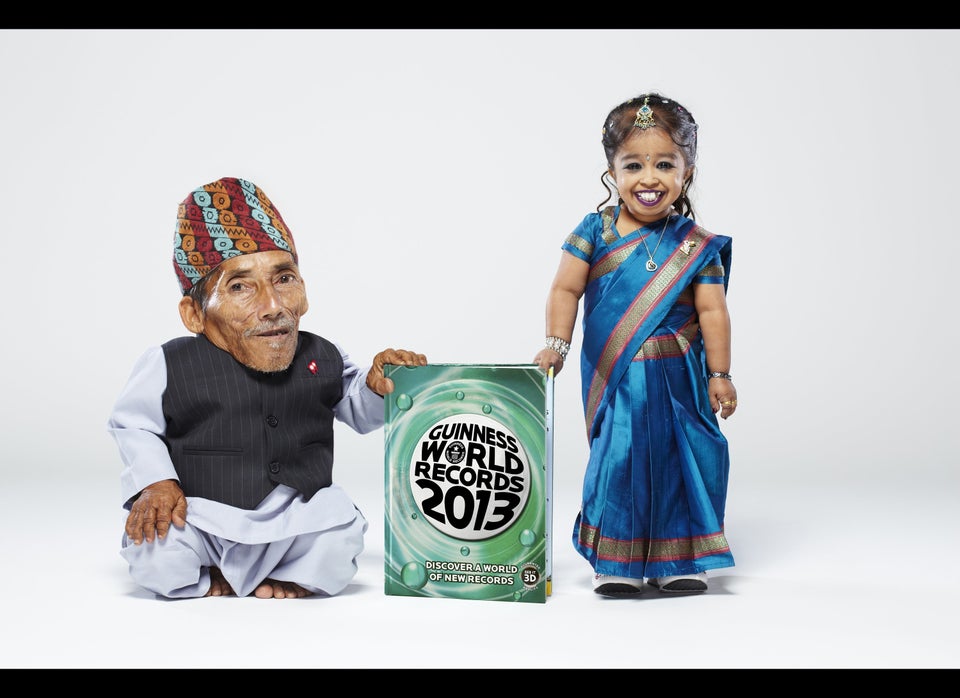 World's Smallest People Have Big Dreams
Popular in the Community