With each raw tango step I take in Buenos Aires, I am intimately exposing myself. In public. To a nameless stranger.
I had a clear plan for my three months in Argentina. I was going to sip coffee in a sidewalk cafe by day and command tango dance floors in a sultry red dress and sparkly heels by night.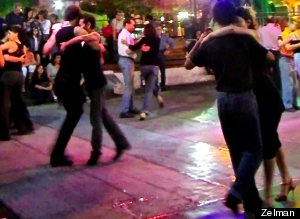 The little sidewalk cafe shut down after my second visit and is now gutted.
As for tango, the closest thing to a red dress and heels in my suitcase was a pair of torn leggings and dog crap-caked sneakers.
But I gripped a map so massive it dragged on the sidewalk and marched in the direction of a place Google Translate promised was a tango studio.
The sun mercilessly beat straight down the street torpedoing any potential shade. My sweat poured unabated barring the occasional awning where I basked in oily roof water drips. As I approached the studio address, I reluctantly zipped on my fleece jacket, hoping it'd absorb some of the sweat.
At the address stood a darkened building. I checked the back of my hand where I'd scribbled the street name and peered through the building's grates, where a lone sheet of paper taped to a dirty glass window featured a dance schedule: 14:00, Tango. I was precisely five minutes early. There was no doorknob, so I tried jamming my pinkie in the keyhole. A light switch hung on a single cord from the roof.
I tentatively switched it on and off, hoping it wasn't wired to an alarm or someone's oxygen tank.
As I turned to leave, a man opened the door slightly.
"Hay clase de tango?" I asked.
Tango class today? He shrugged, and motioned me in. I followed him up a wide staircase, the wobbly wood covered occasionally with scratched metal.
I cursed at myself for not bringing my pocket safety alarm for times like this, when I follow strange men up the stairs of dark buildings. I gripped my keys, wishing their dulled edges had greater eye-gouging capabilities.
As we rounded the stairs, the faint squeal of a violin slipped through the walls.
The music grew as a ballroom, or maybe a warehouse factory, stretched out before me with mismatched tables shoved into corners, toppling over chairs covered in ripped cloth. Old paintings haphazardly strung across the walls, and there on the peeling wood floor was a young dark-haired couple practicing dance steps.
They moved with such ferocity, their combined hair hurtling every which way, that I loosened my grip on the keys and smiled because, of course there would be a passionate tango taking place in a ballroom factory in Buenos Aires at two in the afternoon.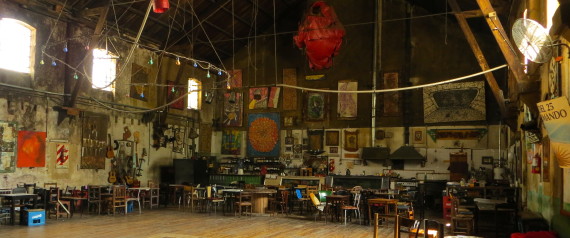 I followed the man into a back kitchen where chefs fried empanadas and a group squeezed around a table eating cookies and passing around a mug of mate tea. The dance instructor, a petite woman with arched eyebrows suspended over bewitching green eyes offered me the mug. I shook my head, scared of burning my mouth on the metal straw.
The group returned to chatting in Spanish and I uneasily sat on the corner of an overstuffed couch, bracing my fists to ease my slow slide in between two cushions.
I sought inanimate objects to fix my gaze upon, resting my eyes on a painting of two squiggles. I cocked my head at the squiggles to feign additional interest. It was 2:16 and there was no indication class was starting. I wandered into the bathroom, picked my nails and read the graffiti.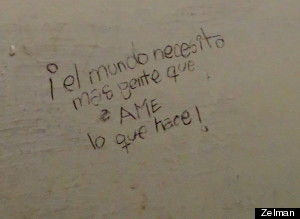 English Translation: "The world needs more people who love what they do!"
When I re-emerged, the group was standing in a circle. First, the instructor had us plant our feet. Mine were too far apart. No, too close together. I planted and re-planted my feet five times before she gave up on my feet planting.
I tugged at my fleece, trying to separate my wet skin from the nubby fabric.
I then gripped my stale cigarette-encased neighbor's shoulder and held his hand. As the man stepped forward, I was to step backward. Except that I was stepping backward first, dragging him forward.
"No, no," the instructor stopped us. "You wait for him."
Yeah, but see, ever since I was elected representative of my 5th grade class, I've taken the lead and been in control.
Three-legged races, tandem bicycles and doubles tennis make me anxious.
I hate that I can't control when my laptop is going to die. I can zip it in a protective case and blow all kinds of expensive air to clean the dusty fan, but one day or another, it is going to die; it will die at an inconvenient time; and I will freak out.
I can't control the traffic. I can monitor routes and know what time the big game gets out, but no matter how much I blare my horn, I will still spend about a week each year sitting in traffic, and that is just too much time to be angry over something I cannot control.
I can't control time. I can frantically press the elevator's "Door Close" button and I can microwave instead of bake, but time will always win, and along the way it'll heal some wounds.
I can't control who falls in love with me. I could pretend my favorite movie is also Godfather III and "accidentally" run into him outside his apartment when I happen to be wearing a miniskirt (who does that?!) But I can't control his heart. I can't even control my own. And that's kind of wonderful.
I wiped my sweaty palms on my leggings, re-wiped to get the finger web sweat, and then we tried again. She stopped us. "Relax your hand. Connect with him and feel his move. Stop trying to control."
I dropped my grip, he stepped forward onto my sneaker, and I tripped over his leg.
"You must be ready," she again cut in. "Keep your arm up and maintain pressure against his hand." BUT YOU JUST TOLD ME TO RELAX MY F*CKING HAND.
"Try to stay focused on me, because in tango, you never know where you're going to go next, my partner suggested. "You don't know the next step. You just never know."
I inhaled deeply. I gripped his shoulder and held his hand, felt for his body's communication ("la marca"), and prepared for back, forward, side, pivot, whatever; I was ready. I really didn't want him to squish my toes again.
I accepted that there was no way to know where the next step would take me. I let go.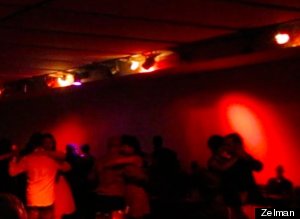 The music started again -da dah- he stepped forward and I stepped back -dah da dah- his left foot went to the side and my right foot went to the side -da dah- and we starting floating, attached and in sync and each step matched each wail of the violin and as we flew across the kitchen floor, I forgot about my sweat and his smell and the empanadas and I held such a deep connection with this man that I couldn't believe others were not only in the same room but they were doing it too. We were stumbling and tripping along the way but there were fleeting moments when we were flying.
After the song ended, he asked, "It's magical, yes?"
Tango's present form rose in the late 19th century through Argentinian immigrants nostalgic for the life they left behind, according to one version of history. In tango salons ("milongas"), a man offers an invitation through eye contact ("cabaceo") across the room, and if the woman responds, they dance. Historically men would practice with one another, and there are now gay milongas and role reversal opportunities available; in all tango forms, vulnerability remains.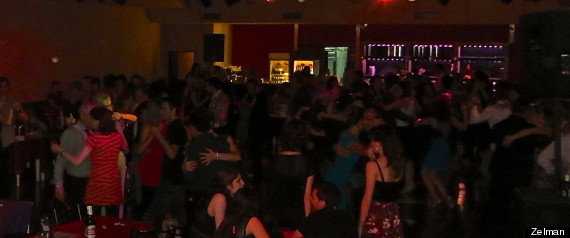 The other night, I finished work at 3 a.m. and hobbled to my first milonga in borrowed boots stuffed with toilet paper. Three violins wailed with a bass and piano in the basement of a cultural center where the young embraced the old, the slender clung to the plump, stained jeans brushed against pleated skirts, and they jerked and swayed and then they paused -- clinging in frozen, trusting uncertainty -- before resuming once more.
I danced with an older gentleman who told me I had to stop "driving," and he showed me that with just one pulse of his arm I could flick back my leg. I said "otra vez" so he did it again, and there my leg flew and we laughed, tickled by the magic, and then I stepped on his foot.
You have to take initiative to dance tango. You'll never learn the dance if you don't show up to the salon. But you can't control the steps and if you let go, you just may be swept off your feet.
"There are lots of things that you can do alone. But it takes two to tango." -Songwriters Al Hoffman & Dick Manning
TRY THESE IN BUENOS AIRES:
La Catedral: This funky bohemian space offers classes and milongas. Note: If you just want a photo-op as a tourist, tango shows may cater more to that than milongas.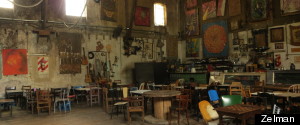 Plaza Dorrego: An outdoor milonga held Sunday evenings after San Telmo's antique fair.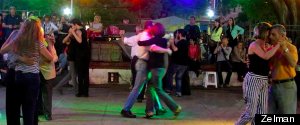 La Confitería Ideal: Marble stairs and chandeliers adorn this ballroom.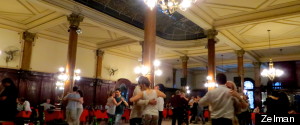 La Virutua: Comfortable milonga held in the basement of an Armenian cultural center.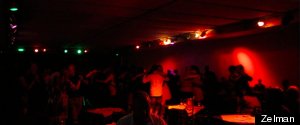 El Ataneo Grand Splendid: This theater-turned bookstore even has a cafe on the stage.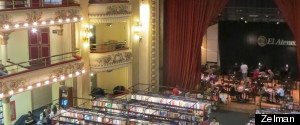 Costanero Sur Ecological Reserve: A nature escape opening to the Rio de la Plata.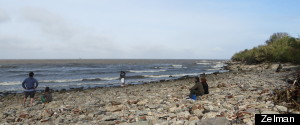 Any Park: Take advantage of the plentiful outdoor public spaces. And merry-go-rounds.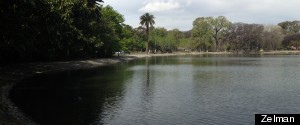 Madres de Plaza de Mayo: This group protesting the "disappearance" of children lost decades ago during Argentina's "Dirty War" marches 3:30 p.m. Thursdays.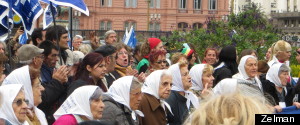 Teatro Colón: This magnificent century-old theater's pit can hold up to 120 musicians.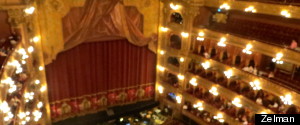 Yerba Mate Tea: This is a communal experience which involves passing around a mug, sipping through a metal straw, and enjoying the company you are sharing with.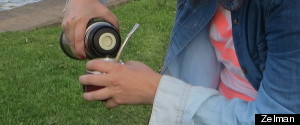 Dulce de Leche: This milk caramel treat can be found sandwiched between cookies, injected into churros, and slathered on bread. Best consumed from a tub with your fingers.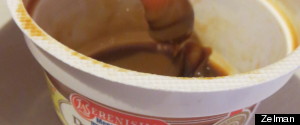 Helado: You can order gelato by the kilo here. Enough said.