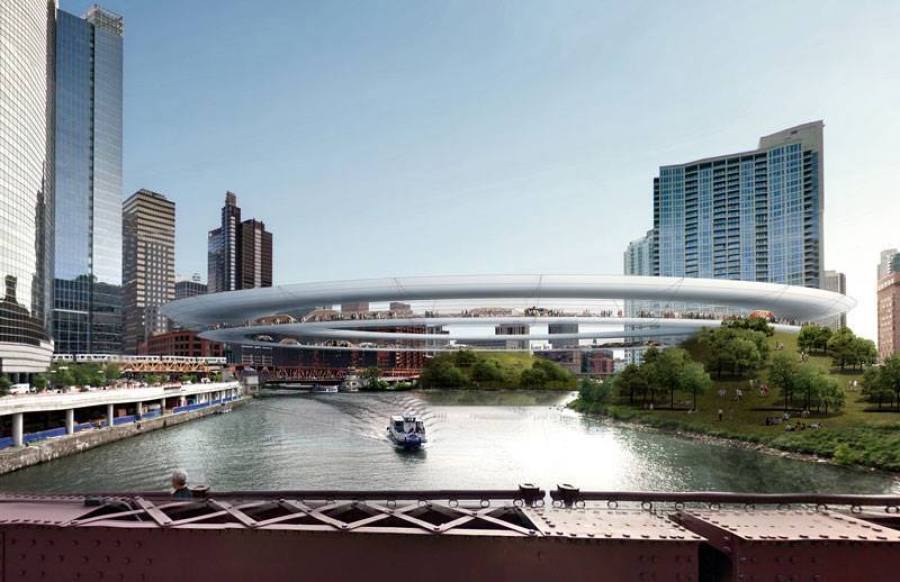 Winner / Zhu Wenyi, Fu Junsheng, and Liang Yiang. Image Courtesy of Chicago Architectural Club
The Chicago Architectural Club (CAC) has revealed the winners of its fourteenth annual Chicago Prize Competition - The Barack Obama Presidential Library - following Chicago's recent selection as one of three cities being considered to host the presidential library.
Inspiring designs across the United States, the winning entries aimed to envision a library that could both recognize the President by displaying a collection of mementos from his life and provide the basis for community programs. Contestants were asked to consider the building's context within the city of Chicago to generate a speculative proposal that not only fosters learning and exploration, but also inspires public discussion. To further encourage creativity, the library's program was unspecified, allowing participants to decide how to incorporate these civic and educational elements in their designs.
Ultimately, a distinguished panel selected two winners and three honorable mentions emerged from the competition. The winning proposals and honorable mentions are as follows:
Winner - Design Team: Zhu Wenyi, Fu Junsheng, and Liang Yiang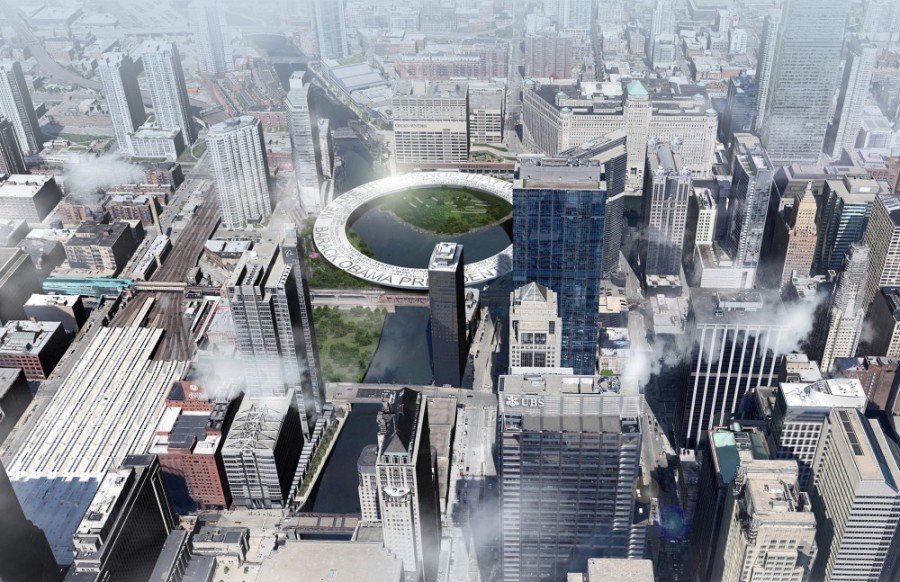 Winner / Zhu Wenyi, Fu Junsheng, and Liang Yiang. Image Courtesy of Chicago Architectural Club
Winner- Design Team: Aras Burak Sen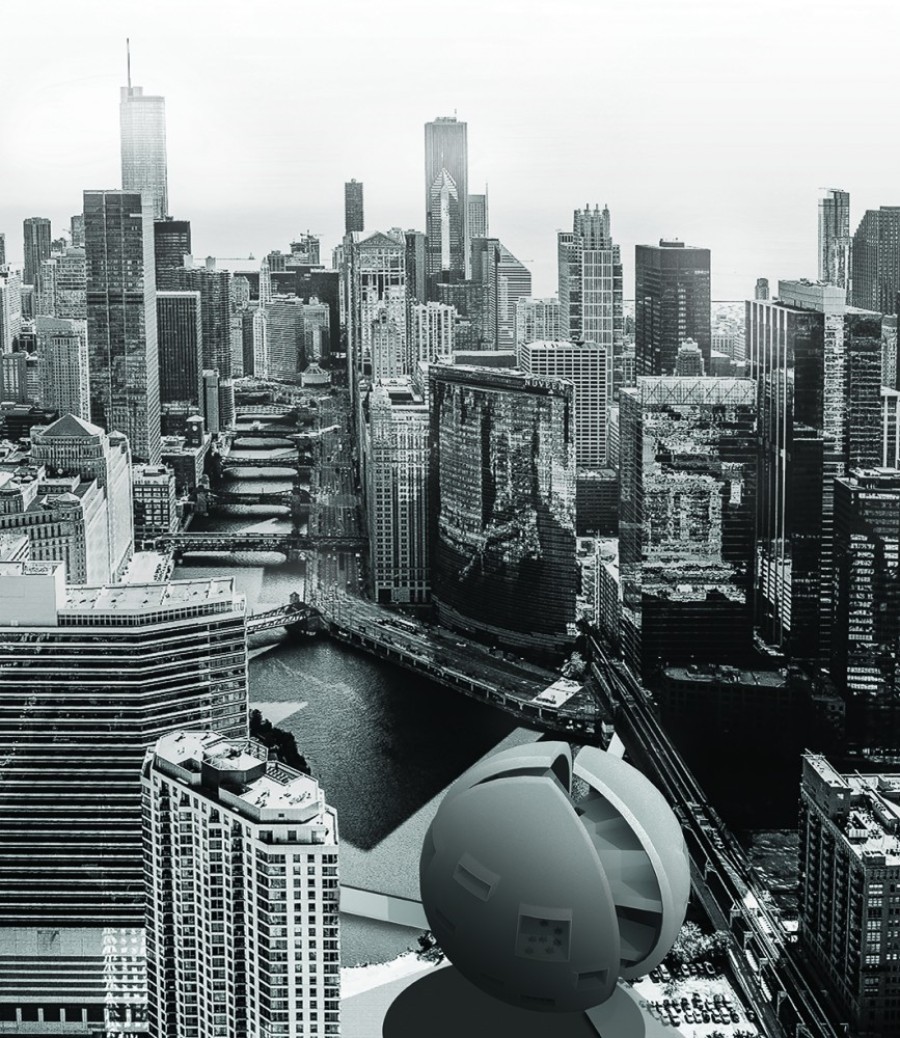 Winner / Aras Burak Sen. Image Courtesy of Chicago Architectural Club
Honorable Mention - Design Team: Dániel Palotai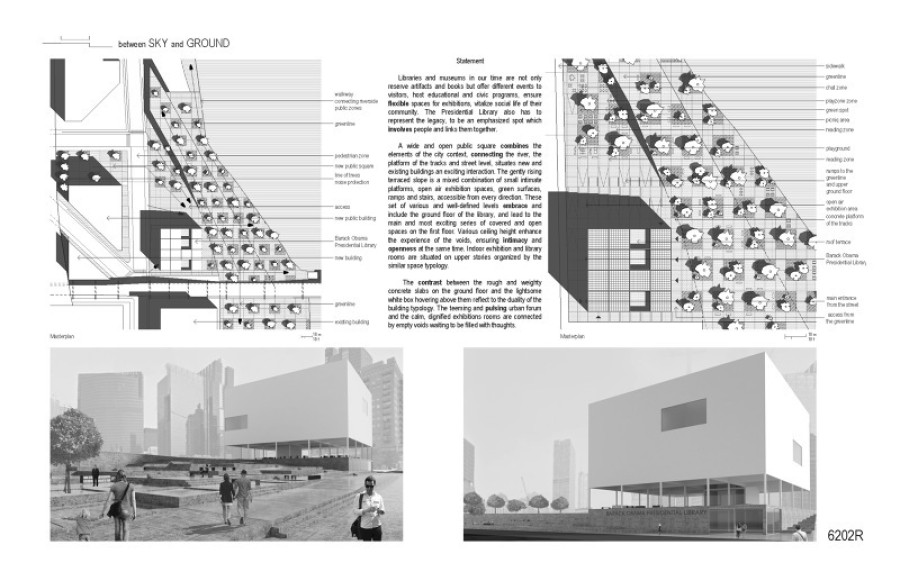 Honorable Mention / Dániel Palotai. Image Courtesy of Chicago Architectural Club
Honorable Mention - Design Team: Drew Cowdrey and Trey Kirk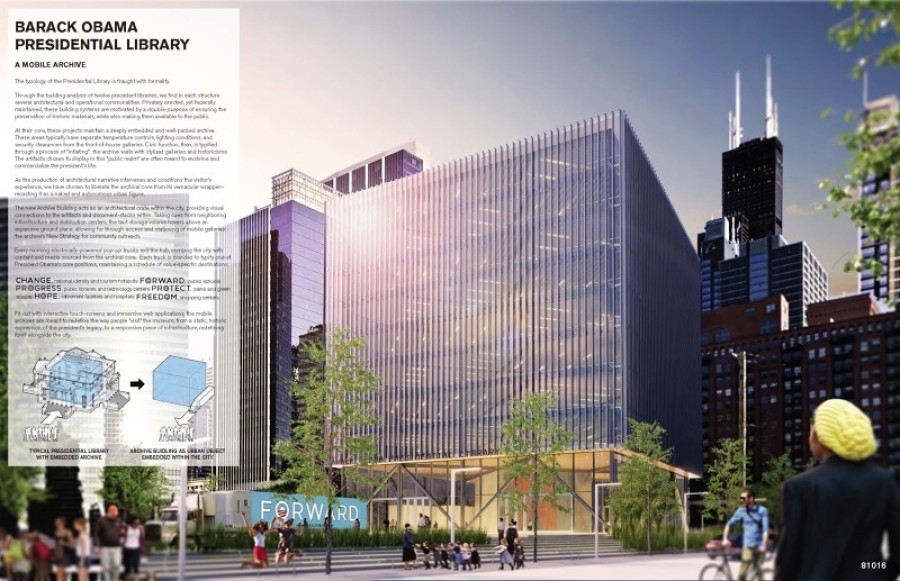 Honorable Mention / Drew Cowdrey and Trey Kirk. Image Courtesy of Chicago Architectural Club
Honorable Mention- Design Team: Ann Lui and Craig Reschke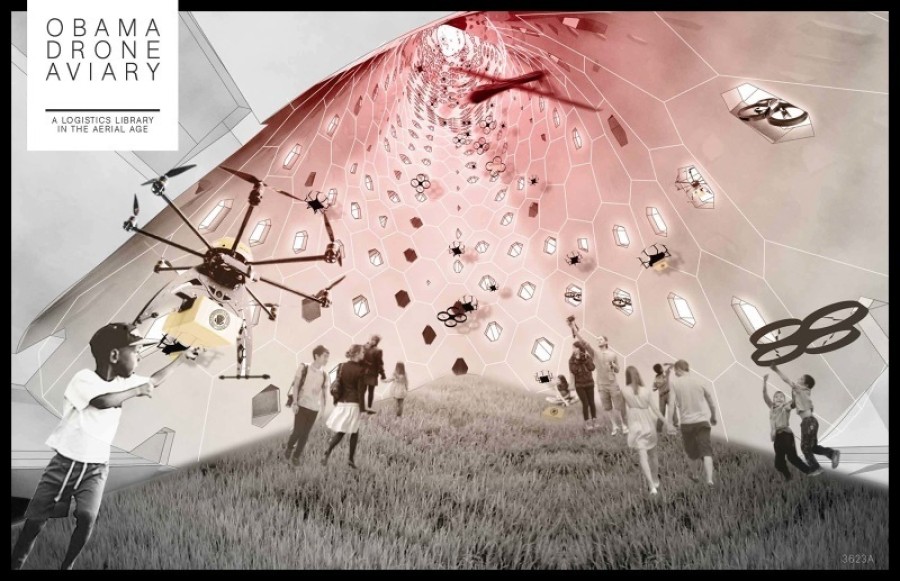 Honorable Mention / Ann Lui and Craig Reschke. Image Courtesy of Chicago Architectural Club
Before You Go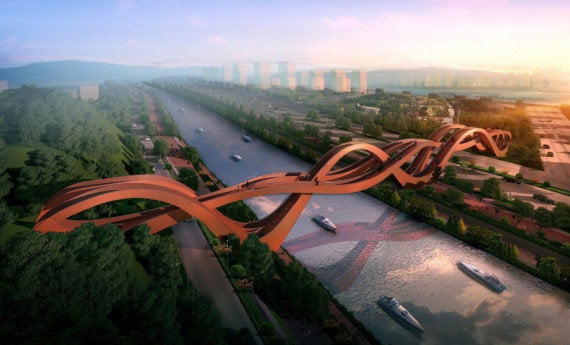 Architecture Of The Future
Popular in the Community