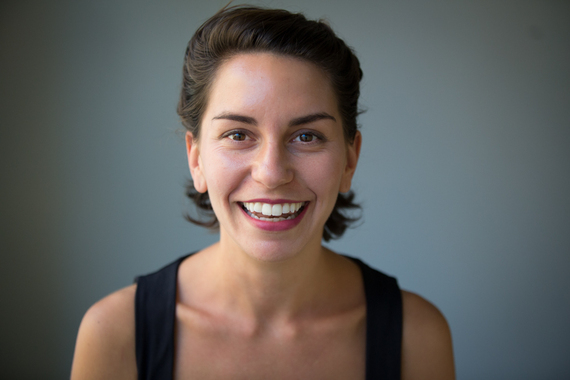 It was New Year's Day, and some of my closest friends and I were gathered around the fire in the living room. There was a generous spread of snacks on the table, and we all had Prosecco in hand. We spent the night before enjoying revelry at a party, and now the time had come to share our annual ritual to welcome in the year ahead.
Over the course of the previous couple of years, we developed a tradition for spending intentional time together on January 1st. I guided us through a process of reflecting, writing and sharing on prompts about the previous year and the one to come. We burned papers that represented what we were releasing from the past, and reflected on the different aspects of our lives that we wanted to pay special attention to in the year ahead.
These were always deeply beautiful evenings. It felt like we were transported to another dimension where time seemed to stand still, and were each in touch with the best parts of ourselves. Together, we laughed, we cried, and we listened to each person in the circle open up about the most significant parts of their lives.
By the end of that evening, we all left cherishing what a special time we'd shared and wishing that there were more spaces for deep reflection and genuine connection in our lives. The experience of connecting in this way was different.
After New Year's Day this January, I was basking in the glow from our time together for several days. Then one evening in a yoga class, an idea suddenly came to me. I envisioned a product that would transform the experience my friends and I shared into guided reflection kits that anyone could enjoy.
And like a flash, Claritas was born.
In Latin, the word claritas refers to light or brightness. It's our hope that when you treat yourself to some soul-quenching Claritas time, you're able to tap into your own inner light.
Claritas kits distill down multifaceted topics such as Letting Go, Cultivating Gratitude, and Igniting Creativity into clear steps anyone can flow through, which means that it makes mindfulness accessible to beginners and disciplined meditators alike.
We created each kit by immersing ourselves in leading psychology research and age-old spiritual traditions around each theme. Each box comes with a deck of cards that walks you through the experience, along with treasures from around the world to help bring it to life. We've scoured the planet for unique, ethical treasures like brass bells made by hand in India, handbound recycled paper notebooks, and sustainably-grown California white sage sticks.
Ultimately, Claritas is about opening up to the transformative power of creating intentional pauses in our lives. These moments help us connect to our own inner source of wisdom and clarity. They allow us to frame times of struggle in ways that feel important to growing as a human being.
In these quiet moments, we can contemplate time and existence and life's Big Important Questions, and place little mile markers along the years of our lives in an effort to not let all that time just slip away. Ultimately, underpinning these moments is a deep desire to be fully present in the moment, something that rituals embody at their core.
Pioneers for Change is a seed-bed for innovative thought. An activator of personal potential. A catalyst for collective energy. A community to drive social change.
Our annual, international Fellowship is open to anyone aged 28 - 108 years old. We gather change-makers -- a business person, a community person, an investor, a thinker or doer -- who are willing to harness their talents, energy and resources as a force for good. Pioneers for Change is an initiative of Adessy Associates.
Adessy Associates believes social and business objectives are mutually reinforcing. We equip and enable organisations for a sustainable future, by focusing on benefit for people, planet and profit. Our bespoke services harness sustainability, innovation, consciousness and purpose. We are proudly B Corp certified.
About Alanna Ford
Alanna is the founder of Claritas. She is a designer, facilitator and serial entrepreneur who works at an international reproductive health NGO.
Related
Popular in the Community