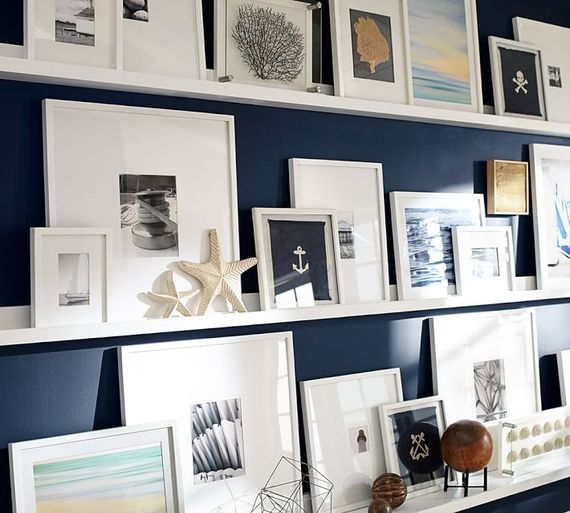 Image above: photo ledge from Pottery Barn
From
selfies to
vacation pictures, we take more photos of ourselves, our friends and our family than ever before. And now that it's the holiday season, we'll be taking more photos than ever! But most of us never make time to press the print button.
say that filling your home with photos is a great way to make it feel personal. So they suggest going through those online photos, printing out your favorites and creating photo displays throughout your home. And if you feel like your best photographic work comes with an Instagram filter, then print those! Here are a few companies that make it possible for you to turn your Instagram favorites into wall art:
Check out
for more design tips.