We're always excited to come upon crafts that find creative ways to repurpose items that would otherwise be heading to the trash. Today's Craft Of The Day does just that. Featuring an ingenious way to reuse old tin storage containers, A Pretty Cool Life shows us how to turn them into funky but purposeful refrigerator magnets.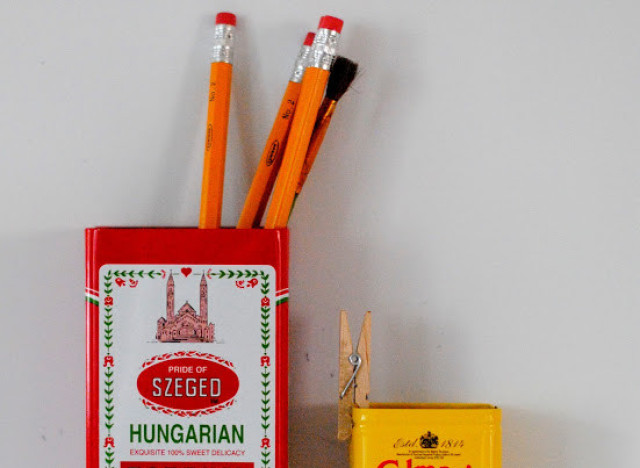 Photo by A Pretty Cool Life
These pretty (and highly customizable) tins add personality and a pop of color to an otherwise bland fridge door. They also serve as a great compartment for small items such as to-do-lists, memos, or other useful items to have handy. For a full tutorial on how to make these awesome tin storage magnets, check out A Pretty Cool Life's website. Also, be sure to take a peek at other great DIY crafts in our Crafts of the Day slideshow below.