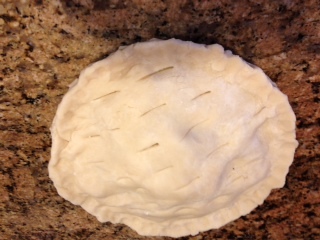 I made a pie yesterday that goes down in family folklore.
Tisha, rest her soul, helped my grandmother with cooking, among other things. Her apple pie was legendary.
Before Tisha passed, she tried to get the recipe down on paper but the measurements were filled with guesses. As she put it: "You know darn well that I never measured anything out in my life so I hope what I'm telling you will come out all right."
This guesstimating has created a suspenseful pie. You see, every time I make it, I have to re-adjust the measurements to match my memory of it.
It's worth all the suspense because that pie takes me back to my grandmother's house and her table crowded with sisters, cousins, aunts and uncles.
But most of all, the pie takes me back to my grandmother, one of the wisest women I have ever known.
I'm grateful to her for teaching me one of the most important lessons in life: how to find people of character.
Grandma Pearl told me she fell in love with my grandfather because of how he treated others, not just herself. She liked it that his goodness wasn't reserved just for her.
I notice I keep an eye on people in this same way, and I'm delighted when I find people who are across-the-board kind. She taught me well.
I imagine I will keep making that suspenseful pie all my life. It always brings me back to my grandmother's crowded table.
REAL LIFE. REAL NEWS. REAL VOICES.
Help us tell more of the stories that matter from voices that too often remain unheard.