Tyler Mitchell, a 23-year-old artist from Atlanta, will be the first black photographer to shoot a cover for Vogue in the magazine's 126-year history.
Beyoncé chose Mitchell to photograph her upcoming September issue cover, Yashar Ali reported for HuffPost on Monday. She obtained full control over the cover from Vogue Editor-in-Chief Anna Wintour, a source told HuffPost.
"The reason a 23-year-old black photographer is photographing Beyoncé for the cover of Vogue is because Beyoncé used her power and influence to get him that assignment," the source said.
Mitchell, a New York University graduate, quickly became a recognized name in the art world through his work in Cuba and his featured work on Instagram. His more than 40,000 Instagram followers include celebrities like Rose McGowan and Naomi Campbell.
"I depict black people and people of color in a really real and pure way," he told the Times. "There is an honest gaze to my photos."
The 23-year-old first gained attention in 2015 with his self-published book of photos, El Paquete, which focused on Cuban skate culture and architecture. Mitchell captured the book's 108 photos while in Cuba for six weeks as part of a documentary photography program, according to the Times.
Mitchell's work has appeared in other magazines, such as Teen Vogue's March for Our Lives feature. He photographed gun reform activist Nza-Ari Khepra with Parkland shooting survivors Emma Gonzalez, Sarah Chadwick and Jaclyn Corin for Teen Vogue's piece on the #NeverAgain gun control movement.
He has also directed film projects for clients such as Marc Jacobs and Ray-Ban. Mitchell told The New York Times in December that he was editing a three-screen film project he shot with a 35-millimeter camera on how race affects adolescents.
Mitchell's and Vogue's representatives did not immediately respond to HuffPost's request for comment.
CORRECTION: A previous version of this article identified Nza-Ari Khepra as a Parkland shooting survivor. Khepra is a 21-year-old gun reform activist.
Before You Go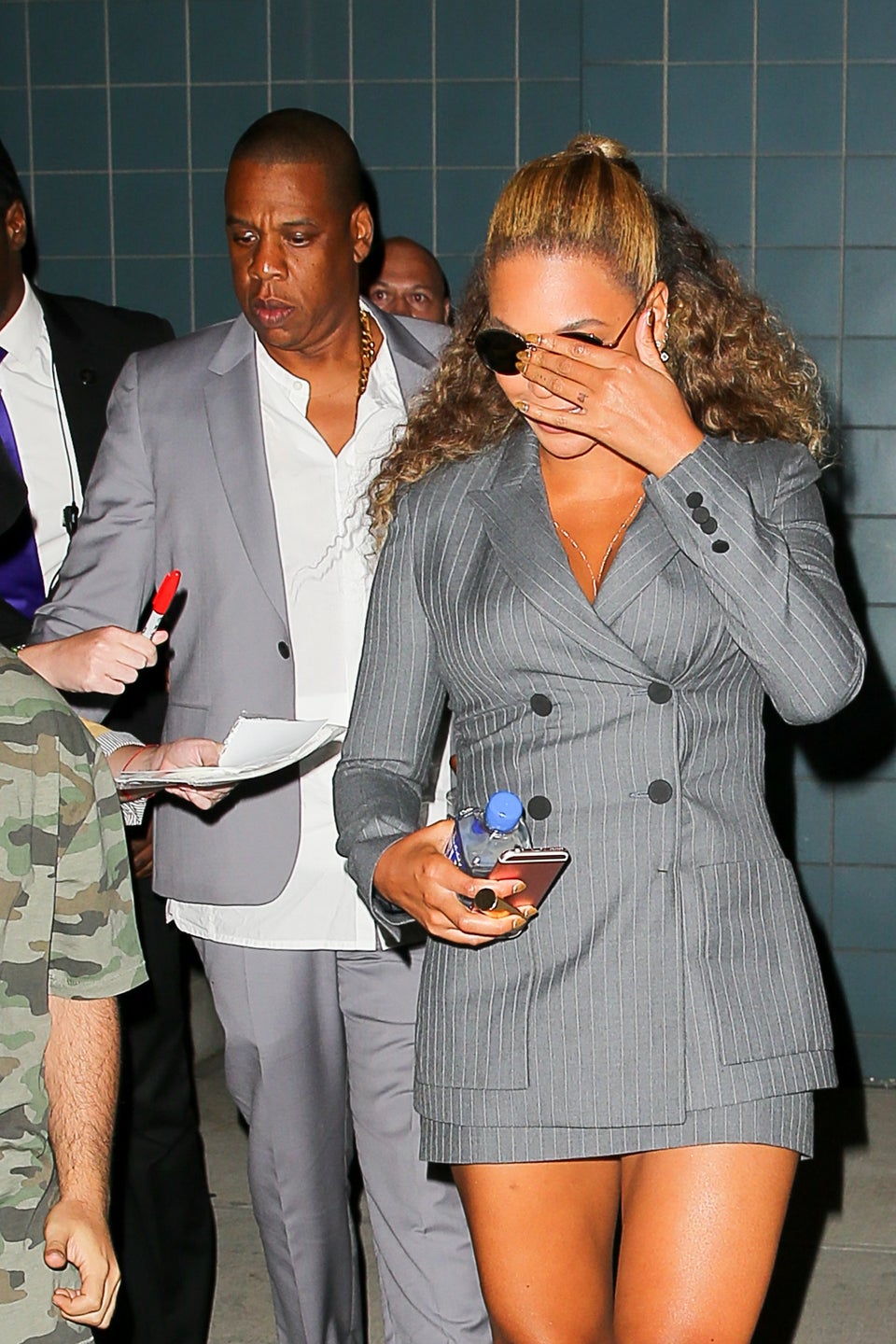 Beyonce and Jay Z
Popular in the Community