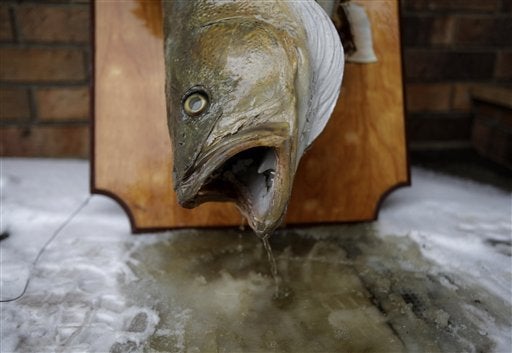 Many of us spent countless summer hours frolicking at the sandy shores of our local beach. Perhaps you have memories of loading into your family car, weighted down with beach chairs, umbrellas and rafts stacked high to the sky for countless hours of relaxation, sand-castle building and exploration at the beach. I was born a fish out of water and despite a couple of hairy escapades with seemingly gigantic waves, I eagerly enjoyed being in the ocean from dawn to dusk. Unfortunately, my picturesque childhood memories of oceans are perhaps a bit unrealistic.
Living in Southern California, I've had the fortune of enjoying glorious early morning ocean swims with dolphins and seals. While out on these long swims, I'm less worried about marine life lurking below the surface and more concerned with more serious threats to our oceans. Our oceans have become our toilets, our landfills and our grocery stores. The toxins, garbage and other pollutants in our oceans are more imminent and realistic threats than sharks.
It's sad but true that we dump countless millions of pounds of trash and sewage into the seemingly endless deep blue, without acknowledging the serious environmental consequences of our actions. In fact, this summer you might be more apt to wade through countless plastic bags and other pieces of trash than a school of fish. And, in a seemingly contradictory practice, we mine the depths of our polluted oceans for food. We're fishing and consuming unsustainable amounts of seafood using irresponsible practices. Much of the fish are caught using miles of metal chain nets that scoop up everything in their path, including marine mammals, turtles, coral and endangered fish. Bottom trawling is the mountain-top mining removal of our oceans, destroying everything in its path to feed our palates and economies.
I look forward to a day when I'm swimming with schools of fish rather than schools of garbage. It's a realistic vision but one that requires all of us to be sensitive to our food choices and consumer habits. A world without fish is rather sad; let's brighten up World Oceans Day by doing our part to protect our seas.
Calling all HuffPost superfans!
Sign up for membership to become a founding member and help shape HuffPost's next chapter