This Airbus costs as little as nothing to $1 board, and it isn't going anywhere.
It's set up so that residents from some of India's poorest neighborhoods, many of whom will likely never board an actual plane, can get a taste of what it's like to fly.
In the above video from Barcroft TV, retired aircraft engineer Bahadur Chand Gupta shows how he hosts full-on flight reenactments in a decommissioned aircraft for audiences of locals and schoolchildren, charging them only what they can afford.
"I come from a small village in Haryana state called Kasan," Gupta explained to The National. "I was the first person from there to qualify as an engineer. When I went to work for India Airlines in Delhi it was a very big thing. Whenever I went home or when people came to the city they wanted to talk to me about my work. None of them had ever flown and many of them used to ask if I could take them inside a plane. For security reasons that was never possible, but saying no always made me feel very uncomfortable and disappointed. After some time I began to think that I should do something outside of the airport."
In 2003, Gupta sold some land and bought the old Airbus, Barcroft TV reports. Once they're aboard, the "passengers" on his "flight" are treated to boarding passes, a safety presentation, and snacks from the catering cart. Some get a lesson in flight in the cockpit.
"I'm inside an airplane for the first time," one young passenger explains to the camera before marveling at the life vests, oxygen masks and air conditioning vents.
Visitors even get to simulate a slide evacuation, which looks too fun: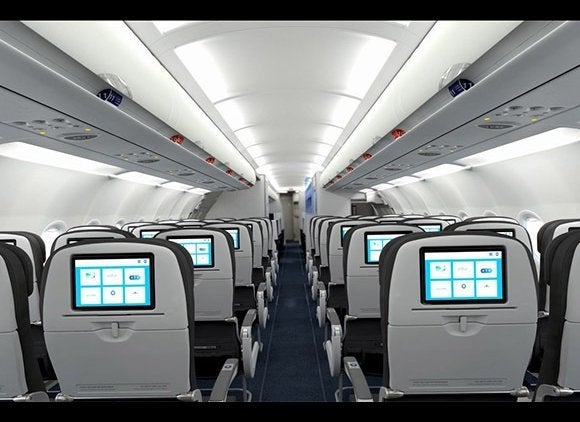 The 10 Best Coach-Class Airlines in the World