As tensions continue to intensify in Syria, Yemen and other war zones and the world faces the most severe refugee crisis since World War II, a growing number of newborns are entering the world into unsanitary conditions and without access to proper medical care. That means their chances of making it to their 5 birthdays have been drastically reduced, according to UNICEF.
"Every two seconds, a newborn takes its first breath in the midst of conflict," Anthony Lake, UNICEF executive director, said in a statement. "Too many children are now starting their lives in extreme circumstances – from conflict to natural disasters, poverty, disease or malnutrition. Can there be a worse start in life?"
To demonstrate the reality of giving birth in a conflict zone, UNICEF released the short film, "Born into Danger."
It introduces a couple relaxing at home just as the woman begins to feel the onset of labor. The two dash into their car and then proceed to trek through precarious circumstances – climbing over a wire fence, sidestepping land mines and rowing on a raft – just to try to get to a safe location to give birth.
Such is the reality in places that are overridden by violence and uncertainty.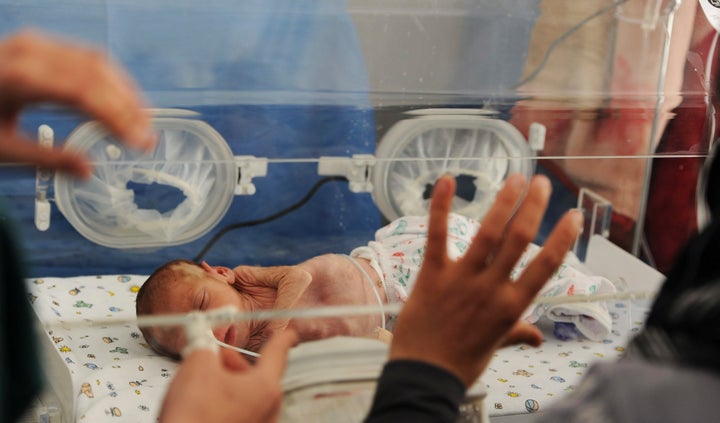 After more than four years of civil war in Syria, for example, an estimated 64 percent of public hospitals have been damaged, destroyed or shut down, according to Save the Children. That leaves expecting moms with few, if any options, for a safe delivery.
Dr. S., a physician in Syria who declined to reveal his name due to security concerns, faced his most compromising medical situation when he performed his first-ever C-section while under fire.
With support from Doctors Without Borders, the physician set up a clinic in a bombed out school located to the east of Damascus in 2012. The following year, a patient in need of a C-section arrived, and the medical crew tried to no avail to transport her to a maternity hospital as the shelling rained down outside, Dr. S. wrote in a blog post for Doctors Without Borders.
Faced with no alternative, a few days before the delivery date, Dr. S. researched online how to perform a C-section and successfully performed the procedure.
"The clock was ticking and my fear and stress started to peak," he wrote. "I wished I could stop time, but the woman's labor started."
While Dr. S.'s patient was one of the fortunate ones, entire health systems and long-term health goals are getting devastated in these areas.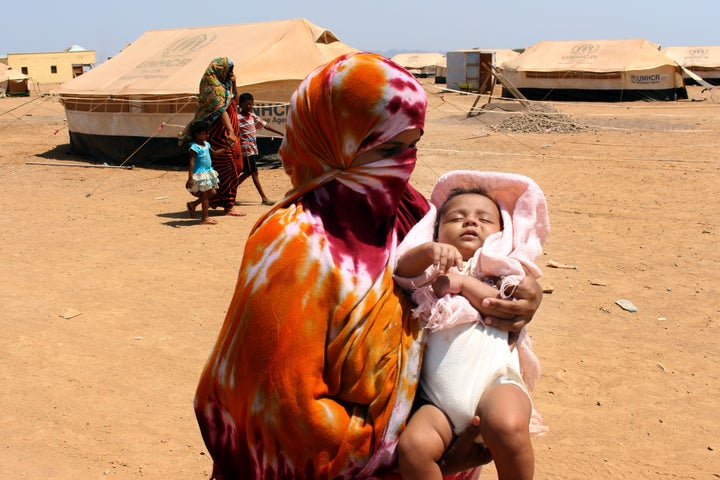 Before the civil war broke out in Yemen, the country was on target to reach its maternal health and child mortality Millennium Development Goals, NPR reported.
But experts say these improvements have been detailed by the current conflict.
Even when newborns in such circumstances survive the delivery, they face growing risks as they begin to develop in conflict zones or refugee camps, where they lack access to adequate nutrition and medication.
In the Zaatari refugee camp in Jordan, for example, new parents say they have to make impossible choices when it comes to trying to keep their kids out of harm's way.