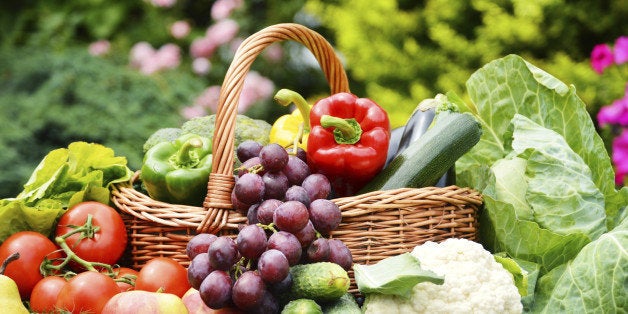 Peter Diamandis, founder of the X-Prize and Singularity University, teaches that when you find your massively transformative purpose, or MTP, things begin to happen and the sky is the limit (literally in terms of the X-Prize). Larry Paige, founder of Google, challenges entrepreneurs by asking if their project will hep 1 billion people. In my 25 year career as a cardiologist, my daily routine was one patient at a time. This remains an important practice but hardly a MTP. This year I figured out my purpose somewhere between Diamandis' MPT and Paige's 1 billion rule. I want to prevent 1 million heart attacks. And it can happen within a year or two.
I was trained to treat heart attacks with angioplasty and stenting, not to prevent them. So how can I be so bold as to say 1 million medical emergencies can be averted? The data is in and it is conclusive. Since a groundbreaking study by McGinnis and Foege on actual causes of death in the USA we have known that the vast majority of deaths are do lifestyle decisions about whether we can avoid smoking, move well and eat well.
In my field of cardiology, a series of studies show that more than 80 percent of all heart attacks can be prevented by a remarkably consistent lifestyle that is neither difficult nor expensive.
The most recent evidence to support this comes from the Nurses Health Study II reporting this year on over 88,000 women followed for 20 years. If those women mastered six lifestyle factors they enjoyed a risk of coronary heart disease that was 92 percent lower than those women who mastered none. These six factors were no smoking, a healthy body mass index, exercise, a healthy diet, less than an hour a day of TV viewing, and up to 1 drink a day of alcohol. This data set and many others demonstrate that the MTP of preventing 1 million heart attacks by teaching and facilitating a lifestyle that is neither expensive or difficult is in our grasp.
It is my experience that we can go beyond 92 percent reduction in heart attacks. Combining evidence based lifestyle lessons with the "mammogram" of the heart, coronary artery calcium scoring, to identify silent heart disease years before 911 is called, can permit time to implement even more aggressive prevention strategies. It is for this reason that I wrote my new book Dead Execs Don't Get Bonuses: The Ultimate Guide to Surviving Your Career with a Healthy Heart to lay out the details of getting a proper heart evaluation and treatment plan.
So I ask that you join me in my MTP to prevent 1 million heart attacks. The science is consistent and the cost is minimal. Share the lessons of the Nurses Health Study II, my new book and other pieces of data that indicate we can keep emergency rooms, cardiac cath labs, coronary care units,and cemeteries empty by a big dose of Vitamin L, where L is lifestyle
Popular in the Community