WASHINGTON ― Just over 1 million more people will enroll into health insurance plans through the Affordable Care Act's exchange marketplaces next year, Health and Human Services Secretary Sylvia Burwell announced Wednesday.
Sign-ups on the Obamacare exchanges begin Nov. 1 and run through Jan. 31, and federal authorities expect that 13.8 million people will choose health insurance policies during that time, 1.1 million more than during the previous enrollment period. Over the course of 2017, 11.4 million people will actually have these plans on average per month ― as consumers either don't pay premiums or find coverage elsewhere ― which also is 1.1 million more than the 2016 monthly average, according to the department.
The Department of Health and Human Services projects that 9.2 million of those who will enroll in plans during this sign-up period will be returning exchange customers, 1.1 million will be those who currently buy policies directly from insurers who will switch to exchange plans and 3.5 million enrollees will be individuals who currently are uninsured.
Subsidized health insurance available on these exchanges and the Affordable Care Act's expansion of Medicaid to more poor adults, which 31 states and the District of Columbia have enacted, have driven the uninsured rate to a historic low. But if the HHS projections prove true, 2017 would mark the second year of minor growth on these exchanges.
The coming enrollment period could prove crucial to the future of the health insurance market remade by the Affordable Care Act. Premium increases are higher, on average, for 2017 than during the first years of Obamacare enrollment, and some consumers are facing significant increases that could make the policies unaffordable. At the same time, competition on the exchanges has diminished after major insurers including Aetna pulled out because of financial losses.
"We know from three years of experience that the Marketplace offers a product people want and need. I know that there has been much talk and discussion about marketplace rate increases this year. But headline rate changes don't actually reflect what the vast majority of consumers will pay," Burwell said. "Thanks to financial assistance, most people shopping on the marketplace will still be able to find a plan for less than $75 per month."
An estimated 85 percent of exchange enrollees next year will qualify for tax credits to reduce their premiums and about 60 percent will be eligible for additional assistance to reduce out-of-pocket costs like deductibles.
But those who receive no tax credit subsidy for their premiums, and those eligible for only a small subsidy, will confront higher rates, sometimes significantly higher, that are likely to push some of them out of the market.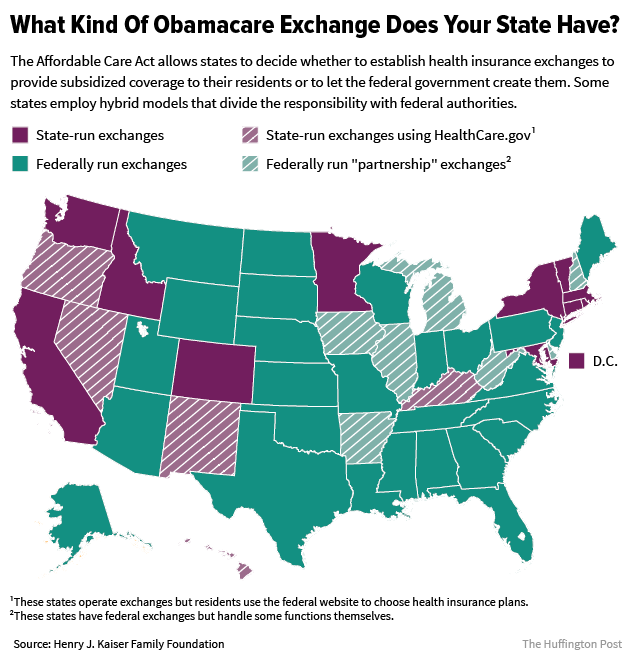 Calling all HuffPost superfans!
Sign up for membership to become a founding member and help shape HuffPost's next chapter
BEFORE YOU GO