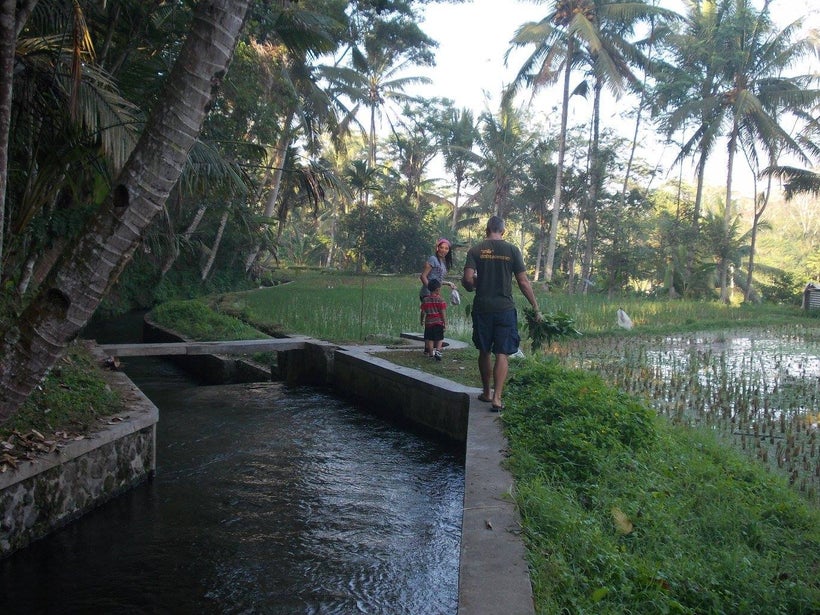 I received an email recently (and often receive such emails).
A well-meaning blogger asked if I could link to their post on my blog.
I asked the blogger to give it some time.
Comment on my blog posts.
Promote me on social media.
Patiently build our friendship.
In essence, butter me up.
He said he was too busy to do all that stuff.
Which is exactly why he found himself cold emailing me out of the blue, only to miss an opportunity to bond with a connected, seasoned blogger who could open doors for him.
Most struggling, poorly-connected bloggers lack: Patience.
I often receive similar emails.
These poorly-connected bloggers email strangers because they lack the patience to turn strangers into friends.
If John Doe (seems fitting) would:
Comment on my new weekly blog post
Tweet my blog post
Buy an eBook or 2 of mine
Persistently comment and tweet my new posts for the next month
We'd become fast friends.
If he practiced writing 1,000 words daily - or more - I betcha he'd churn out helpful, inspired content.
After befriending John Doe over a period of 1, 2 or 3 months, I would gladly link in to his blog via one of my posts.
Either voluntarily, or through his bidding.
I've linked to dear friends like:
...among other awesome folks because David, Donna and Don patiently built friendships with me.
Sure, their content rocks.
But thousands of bloggers publish rocking content.
What makes David, Donna and Don stand out?
Their Patient Generosity.
David bought all of my blogging eBooks. He bought my blogging audio course. He hired me to help him with his blog. He Likes ALL of my Facebook and G Plus posts. He's patiently built a powerful friendship. You betcha I'm gonna support him!
Donna and Don have persistently and patiently supported me for years through:
Thoughtfully posting awesome comments on my blog
Promoting me through Twitter, Facebook and G Plus
Interviewing me on their blogs
The 3 D's are my dear friends.
I will promote them through as many channels as humanly possible to my network as long as I run my blog.
Every time one of David's followers buys my audio course, or every time one of Donna's readers comments on my posts, or every time one of Don's followers shares my posts, and these folks explicitly tell me they found me through their trusted friends, I see the power of patience multiply my blog and business exponentially.
How did I nurture my friendships with David, Donna and Don?
Commented on their blogs
Shared their posts through social media
Followed these 2 steps with the 3 P's in mind
Patiently
Persistently
Pleasantly
….to build lasting friendships with benefit both parties.
If you find yourself cold emailing blogging strangers, you simply haven't patiently built friendships with these individuals.
Comment on my blog. Comment on David's blog. Comment on Donna's blog. Comment on Don's blog.
This is how you get invited into the club.
This is how you move up in blogging circles.
This is how you may just influence us to link in to your blogs.
Sure your content must rock to get a link on a well-read blog.
But once you set the table by building friendships with top bloggers, and if you keep practicing, patiently connecting and creating, you will become a connected blogger.
Are you struggling to build blogging friendships?
What are you doing to help your fellow blogger?
What tips can you add for getting connected?
Purchase my eBook on Amazon
Grow a rabidly supportive blogging community.
Calling all HuffPost superfans!
Sign up for membership to become a founding member and help shape HuffPost's next chapter
This post was published on the now-closed HuffPost Contributor platform. Contributors control their own work and posted freely to our site. If you need to flag this entry as abusive,
send us an email
.