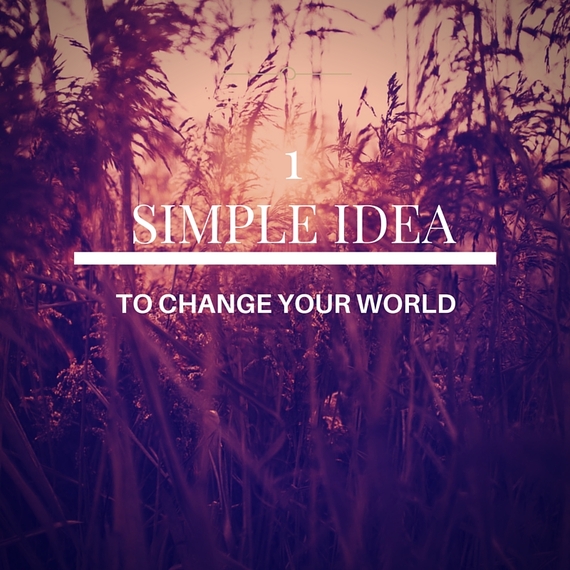 We often read about new ideas or inventions that could change our world in a positive way. Yet it seems, we rarely, focus on ourselves, and why we are here or perhaps thoughtfully consider what we want in life.
I read an article Oprah published the other day and Oprah said "One of my favorite parts of The Oprah Winfrey Show came after the cameras stopped rolling." Oprah went on to say that she would ask the audience "What do you want?" This began the conversation of what do you really want in life?
I believe most people wish to own their own path and want to find their way. This discovery can be taught and embraced at any age, so you can pursue what do I really want to do in life, what's my purpose and why am I doing this.
In the business world, we have Business Plan Templates, Lean Canvas, Business Model Canvas, etc. to test ideas and assumptions for business ideas. Building upon those creations and inspired to focus on the individual, I decided to create the following: Simple Human Canvas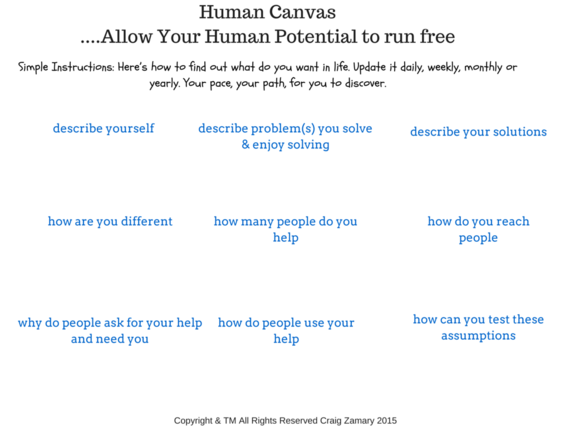 Note: The above Human Canvas created by Craig Zamary, can be used in early childhood education and by adults of all ages wishing to find their path.
_________________________________________________
Questions, comments or if you would like to connect with Craig Zamary, please message Craig Zamary via LinkedIn.
Craig Zamary is a serial entrepreneur, on his 4th company and teaches in the Entrepreneurship Program at Kent State University. Craig is also a motivational speaker and speaks at events ranging from the classrooms to events on behalf of the US State Department, US Embassy, The Kauffman Foundation and others here in the US and globally.
REAL LIFE. REAL NEWS. REAL VOICES.
Help us tell more of the stories that matter from voices that too often remain unheard.