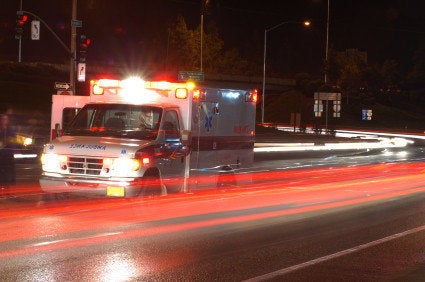 A 1-year-old girl is reportedly having surgery at Children's Memorial Hospital Tuesday after being shot in the head on Chicago's South Side.
The Chicago Tribune reports that the child and her 15-year-old aunt were walking a dog near 84th Street and Muskegon Avenue about 8:10 a.m. when young men nearby opened fire.
A man was bicycling in the area near the woman and her child when two male teens between 16 and 19 years of age began shooting at the bicyclist, who managed to get away, police said.

The baby's aunt got on the ground and tried shielding the child, but once the gunfire stopped she discovered the baby "had visible trauma" to her head, according to the Chicago Sun-Times.
Residents of the South Chicago neighborhood told reporters that gunfire was common in the area, which has a gang problem.
"I don't like living here," one witness told NBC Chicago. "It's too dangerous for people, especially for kids these days, because they might get shot or killed."
Another resident was walking her 5-year-old son to school when the gunfire started this morning, according to the Tribune.
"Now he's saying he doesn't even want to go back to school," she told the paper. "He's scared, he's afraid. He hears shots everyday, but he was never in the crossfire until today, going to school."
Calling all HuffPost superfans!
Sign up for membership to become a founding member and help shape HuffPost's next chapter